*This post is also available in: Español
Hostels are not what they used to be as millennial "flashpackers" are dominating the market and preferring well-designed environments that fit their budget. A dirty dorm bunk bed just isn't going to cut it anymore. People are looking for stylish spaces that ignite creativity where they can meet other like-minded travelers, while at the same time still being affordable. Luckily in Bogotá, there are some beautiful hostels opening up that are arguably better than some of the hotels!
WHY STAY AT A HOSTEL?
Save Money: When traveling, if you don't plan on spending any time in the room there are no needing hotel amenities. Instead of paying $100 USD/night at a hotel you can pay $10-$20 USD at a hostel and put the extra money towards eating out, drinking, shopping, and getting to know the city. And if you're traveling with another person get a private room because this is often the same price/person as staying in a dorm so it's basically the same thing as a hotel.
Meet People: No need to go to the bar alone! Especially if you're traveling solo, staying at a hostel is the best way to meet other people and form new friendships. Hostels also tend to organize group activities like yoga, salsa lessons, and nights out to help break the ice and meet other people.
Private Rooms: A hostel doesn't mean you have to share a room with other people if you don't want to. You can pay a little more to be in a private room and still get the benefits of being able to meet other people in the social areas.
Ratings: With accommodation websites like booking.com, airbnb.com, and hostelworld.com it really takes the guesswork out of whether you are going to experience the next hostel horror story. Browse through ratings and photos to find the perfect place for you.
So if you're ready to try out a hostel for your trip to Bogotá, Colombia here are my top picks on where to stay. 
---
Address: La Candelaria, Carrera 2 #9-87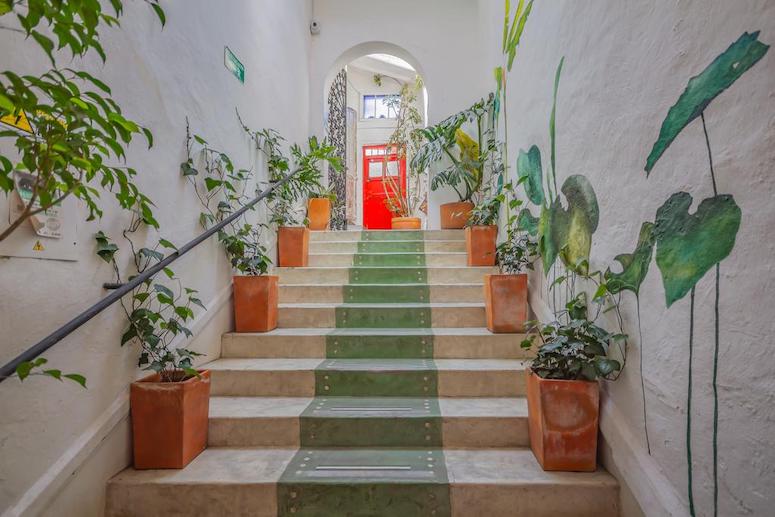 Botánico Hostel is the perfect base to explore La Candelaria, Bogotá's historic district. The hostel itself has been beautifully designed to exhibit the artistic charm that this neighborhood is known for with colorful murals splashed along the walls and tons of plants that make this place feel like an oasis. They have several options for shared and private rooms, activities like rooftop yoga, and amazing staff that will make you feel right at home.
---
Address: Centro, Calle 21 #5 – 31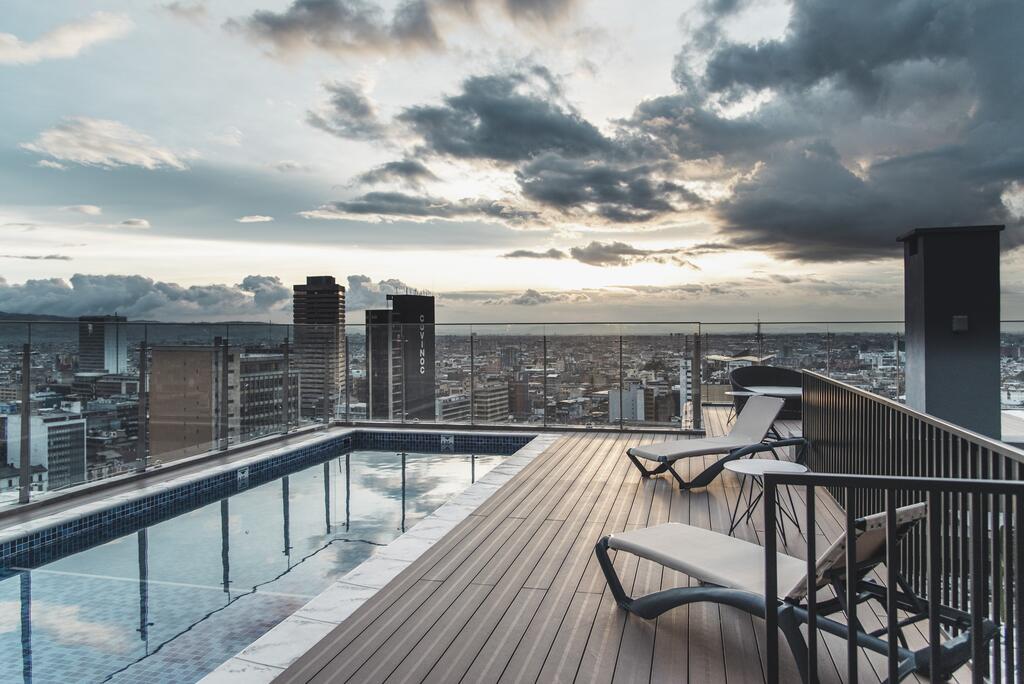 Spotty Hostel is one of the most modern hostel facilities you'll find in Bogotá. They offer dorm rooms but have mostly private rooms at very affordable rates. The building has a rooftop pool, jacuzzi, restaurant, bar, workout room, and it's located within walking distance to everything downtown and the historic center.
---
Address: Chapinero, Carrera 9 #54a-15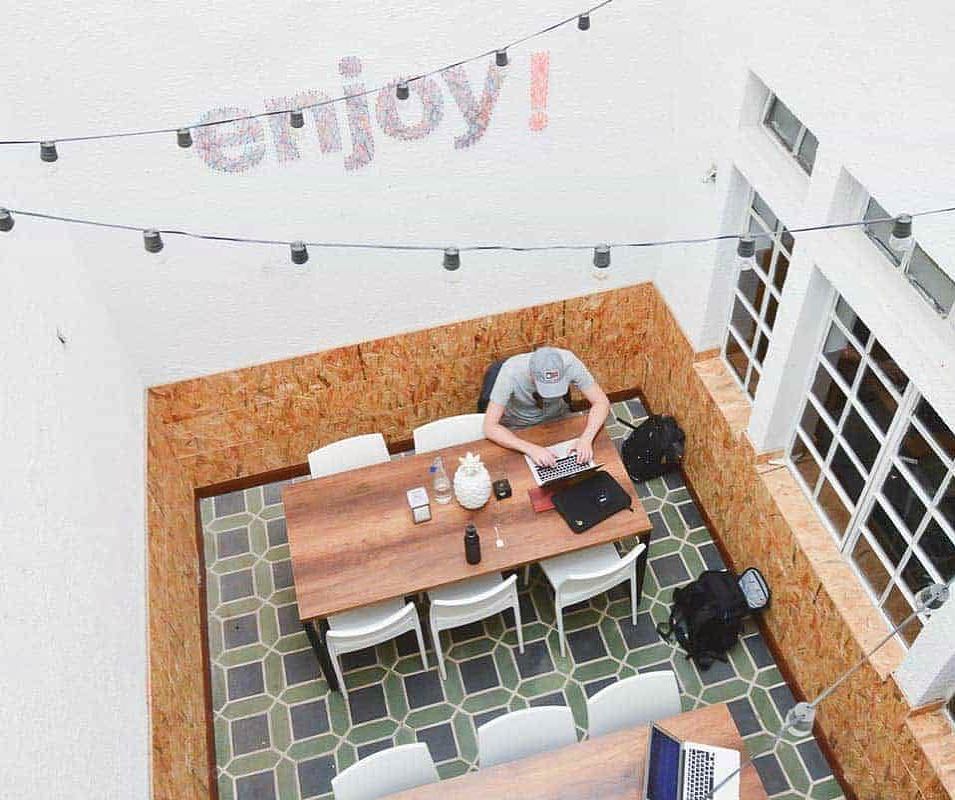 Hobu Hostel is well-located in Central Chapinero where you're steps from amazing restaurants, bars, and nightlife. It's located in a historical home with cool decor and staff that makes you feel at home. Breakfast is included in the price plus you have access to a kitchen to prepare your own meals.
---
Republica Hostel | BOOK NOW
Address: Quinta Camacho, Carrera 12 #68-28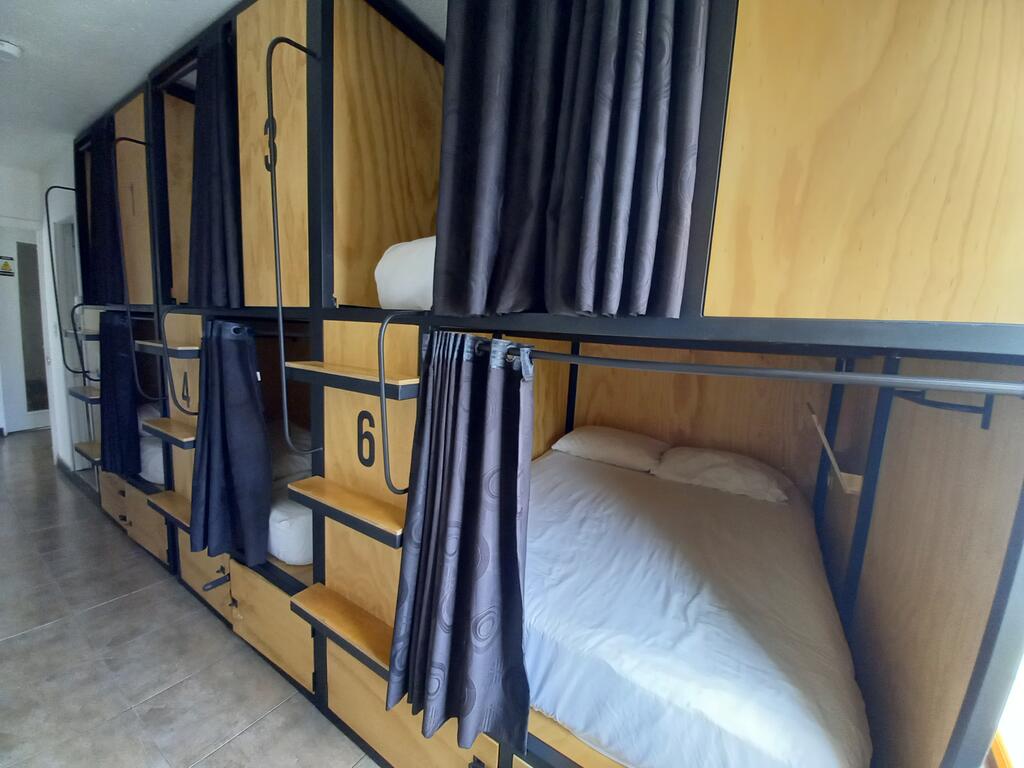 Republica Hostel is also located in the central & safe Quinta Camacho neighborhood. The design is beautifully modern with hip aesthetics and inviting common areas. All dorm beds are now cabin or pod style for complete privacy and safety.
---
Address: La Candelaria, Chapinero, Parque 93

Selina is the place to stay if you're looking for a boutique hotel experience with options ranging from dorms to swanky private suites. They have three locations in Bogotá so you can stay in La Candelaria, Chapinero, or Parque 93.
*This post is also available in: Español