*This post is also available in: Español
Bogotá is an incredibly hip and edgy city where you'll that the locals like to express themselves with what they are wearing. And where are they getting all of these cool clothes? Possibly from an emerging scene of their own local independent designers. In Bogotá, you can find one of a kind items to bring back home and I find that the prices are very reasonable for the quality you are getting. Plus when you shop local, you are helping to support the creative design scene in Bogotá rather than buying mass-produced items at the mall.
So skip the mall, here are the best spots to shop clothing, shoes, decor, and more from independent designers in Bogotá, Colombia. 
---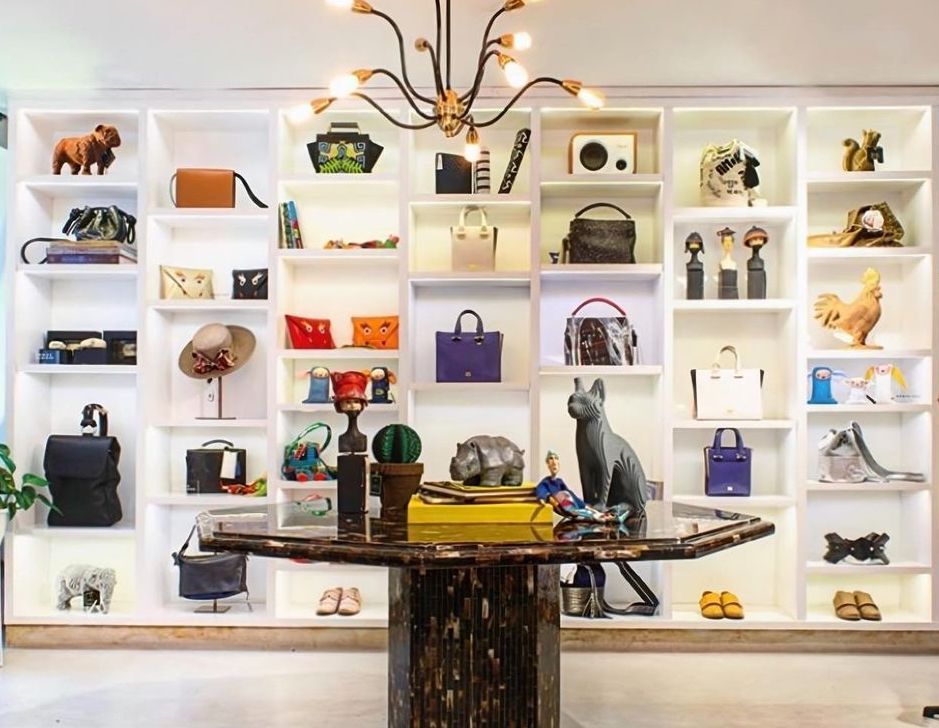 St. Dom is located in the upscale shopping district of El Nogal and one of the best places to find a number of luxury Colombian designers under one roof. From swimwear, menswear, coats, purses, accessories, and more – you'll find something special that no one else has. 
Address: Calle 79b #8-40
---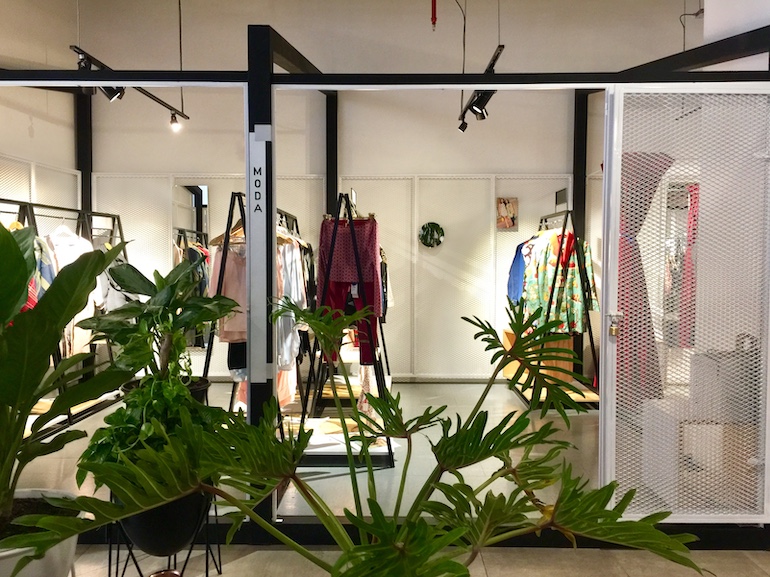 The newly opened BOHO Expo is an exciting new design house featuring over 130 Colombian designers. The space has several different "mini-stores" ranging from clothing, jewelry, furniture, and more! It's definitely one of my favorite new spots to find something unique.
Address: Usaquén, Carrera 6a #119B-21
---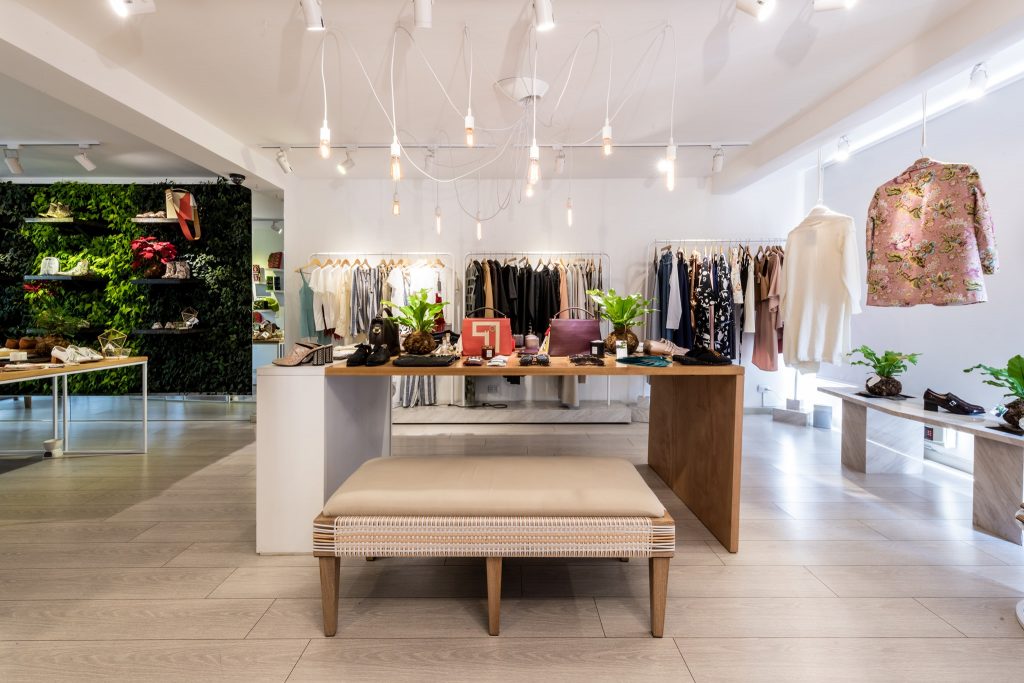 Casa Precis is also located in El Nogal and houses an incredible selection of women's clothing, shoes, and accessories from several Colombian designers. If you aren't able to make it to their physical store, you can shop their full inventory online at co.casaprecis.com. 
Address: Calle 79a #8-45
---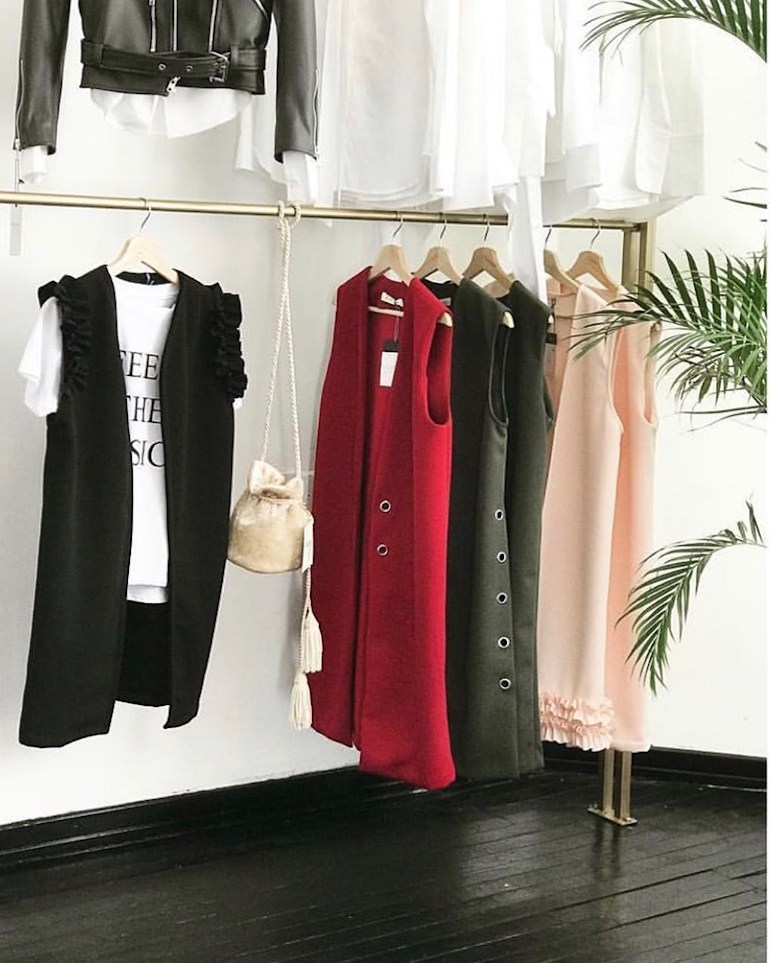 Set in the Quinta Camacho neighborhood is Ba Hué, a concept store and cafe with a selection of high fashion Colombian brands for men and women. The store is deceiving massive so you're sure to find something unique!
Address: Quinta Camacho, Calle 70 #11a-12
---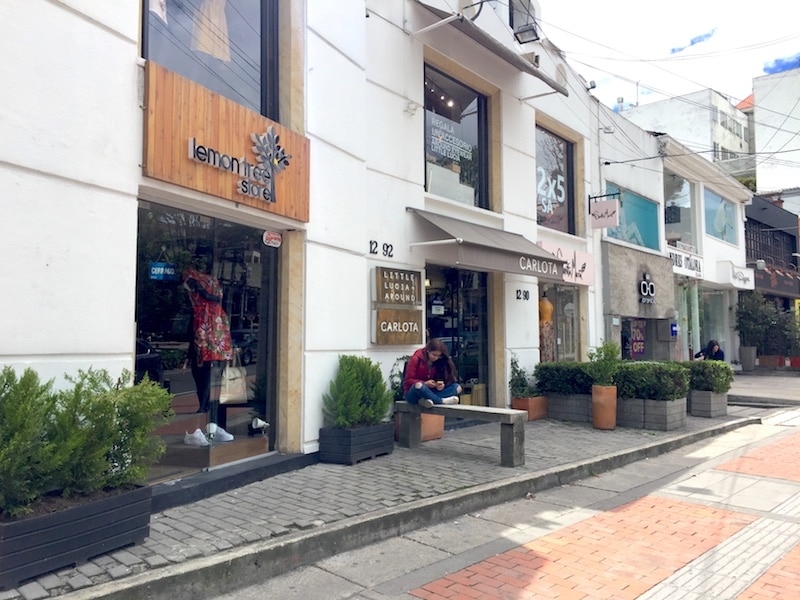 Lemon Tree started as a small women's boutique in Medellín and now they have multiple locations there as well as in Bogotá. Here you'll find hand-selected items from Colombia's top designers as well as the store's own brand.
Address: Zona T, Calle 82 #12 – 92 | Santa Barbara, Calle 122 #17 – 21
---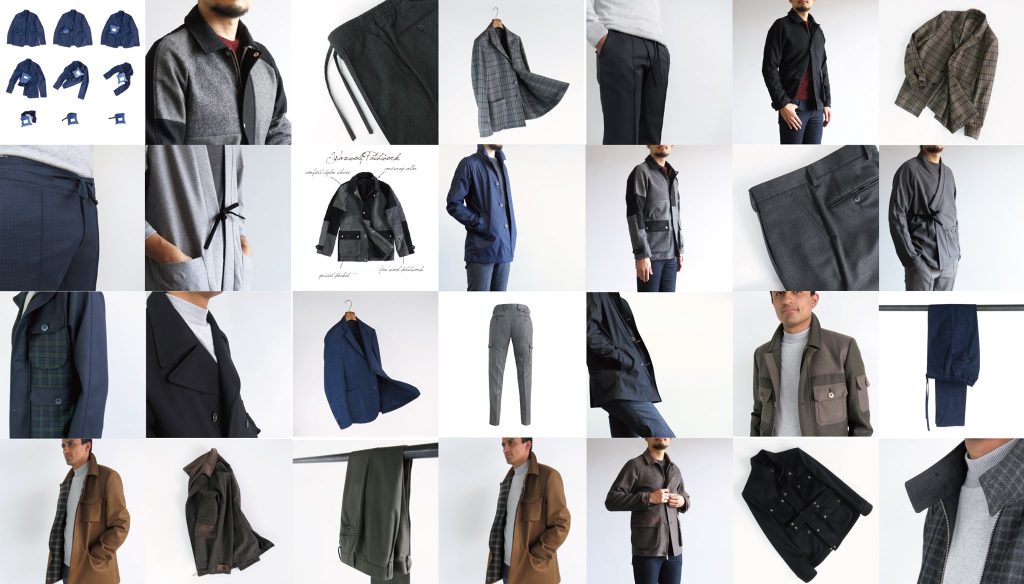 Union Tailors is a super cool menswear brand born in Bogotá that makes performancewear suits, jackets, and pants for the modern man. They also create custom-fit pieces for you by scheduling an appointment at their workshop HERE.
Address: St. Dom (Calle 79b #8-40) and online (uniontailors.com)
---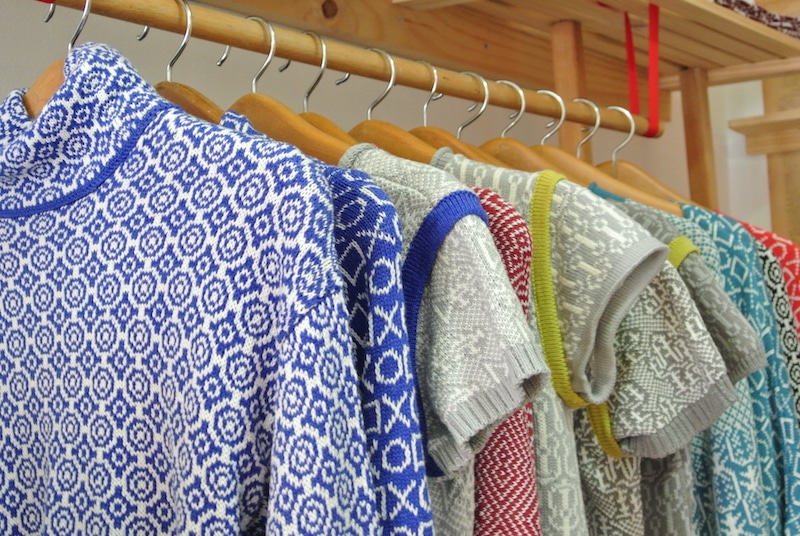 La Percha has recently moved from their physical store to fully operating online and is the perfect portal to find items from 60+ Colombian designers.
Address: lapercha.com.co
---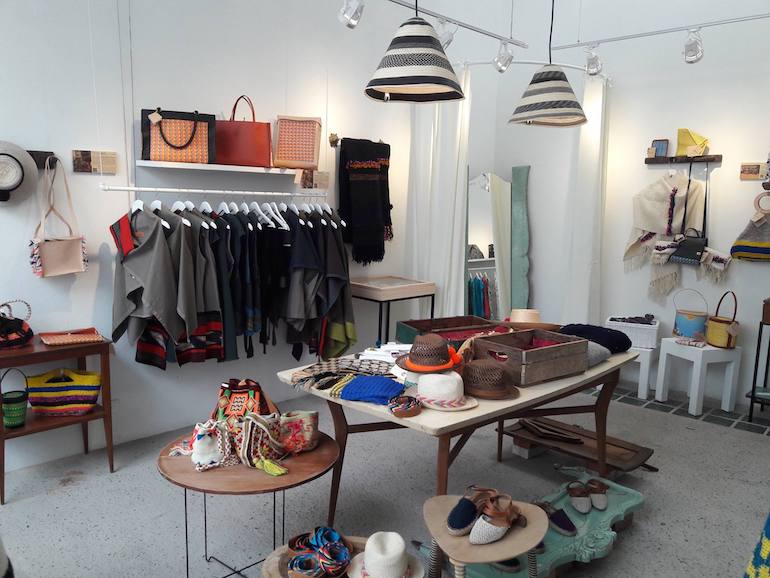 Set in Bogotá's lively Zona T district is Discrepante, is a concept store that has a versatile selection of clothing, home items, and unique souvenirs that are all produced in Colombia with a social and sustainable focus. The best part is that if you shop from their website discrepante.com, they have a much larger selection of items to choose from.
Address: Zona T, Carrera 13 # 82-28 or discrepante.com
---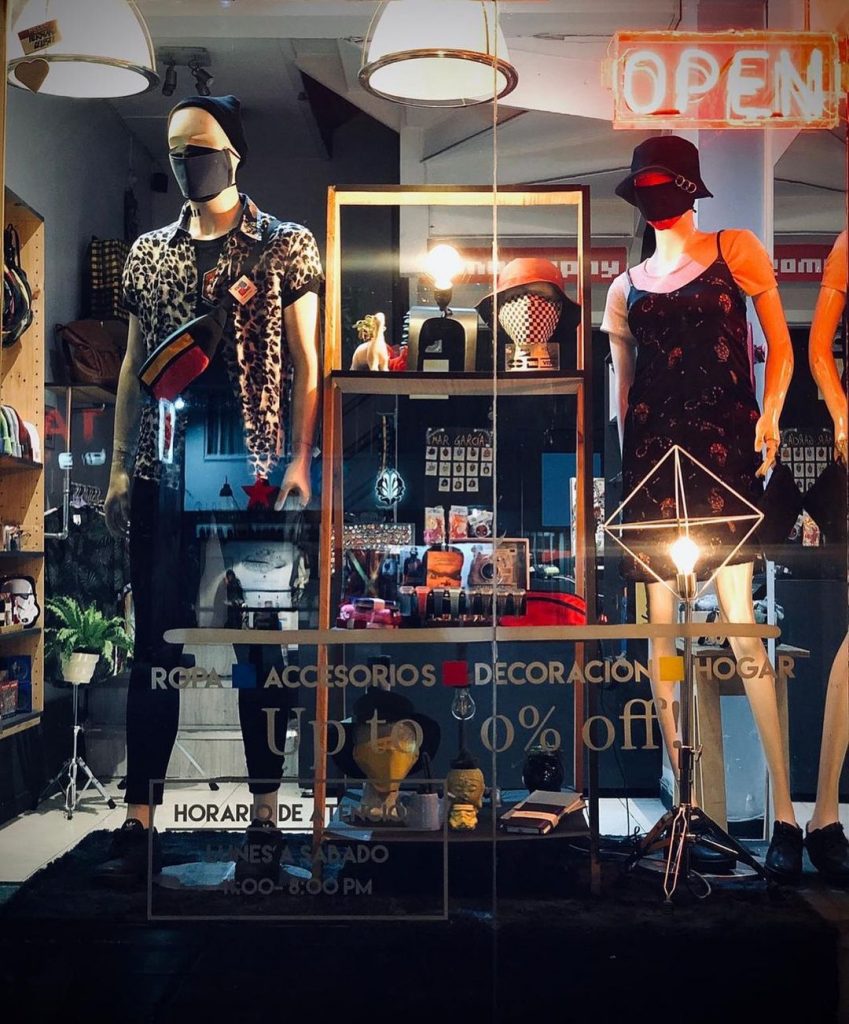 At Casa Cubo, you can find home items, gifts, and clothing for men and women.
Address: Carrera 7 #54a – 36
---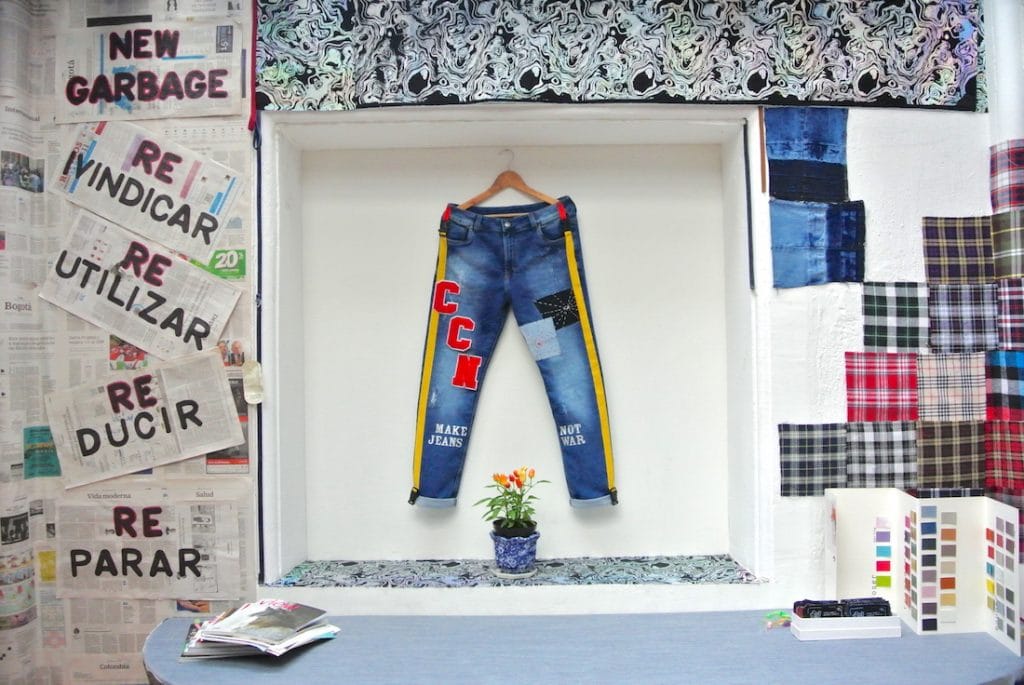 My favorite denim brand in Bogotá definitely has to be Vittorio Bio Denim. You can snag custom and ready to wear jeans and denim that nobody has back home.
Address: Carrera 5 #55 – 47, SOHO Building
---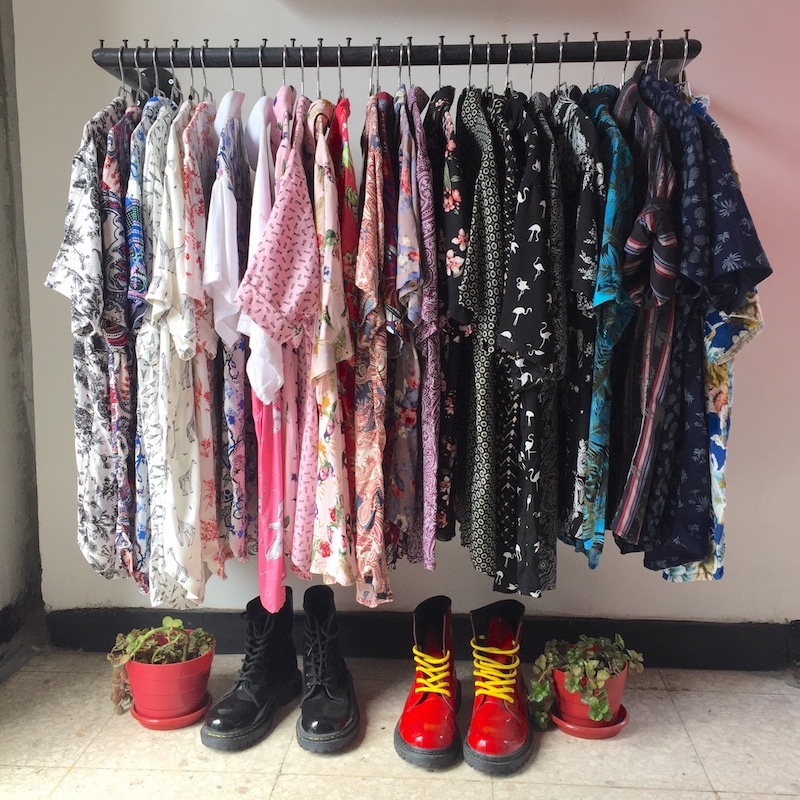 La Rock N Rolla is the spot to go to find unique alternative designs in Bogotá and features several brands from local designers.
Address: Carrera 7 #54a – 48
---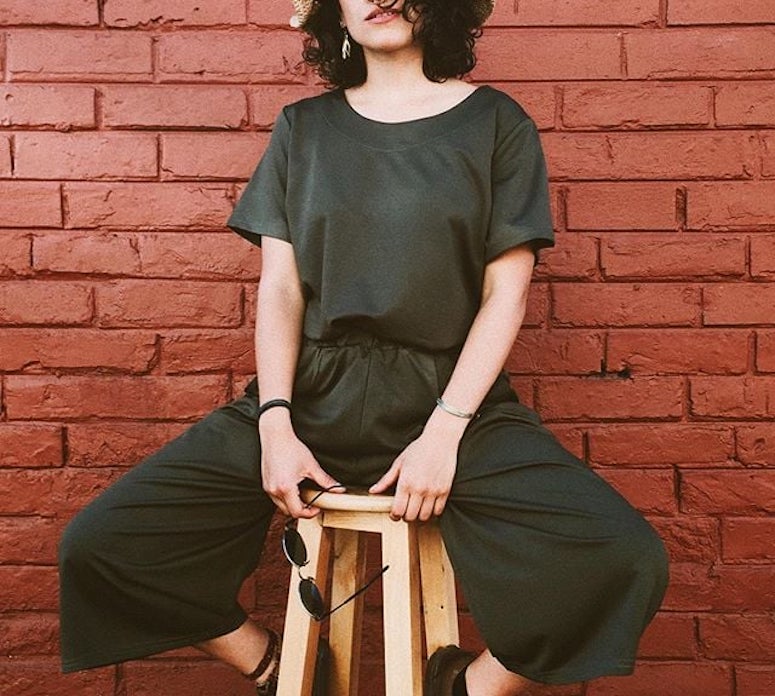 El Baúl 58 features unique shirts, kimonos, pants, and more designed by Giovanni Hernandez. Due to the Pandemic, the workshop has moved to the designer's apartment and you can schedule a visit or follow @elbaul58 on Instagram to see which items are available. Thanks to this level of personalization, you can also have a custom piece designed for you that's ready in under 3 days to take back home. 
Address: Chapinero (send them an IG message to coordinate a visit) 
*This post is also available in: Español