*This post is also available in: Español
Bogotá is a city that oozes style & creativity so it's no surprise that there are some gorgeous boutique hotels & apartments you can stay at. It's been difficult to narrow down this list to just 12, but here are my top picks on the most stylish (and Instagrammable) places to stay in Bogotá, Colombia.
---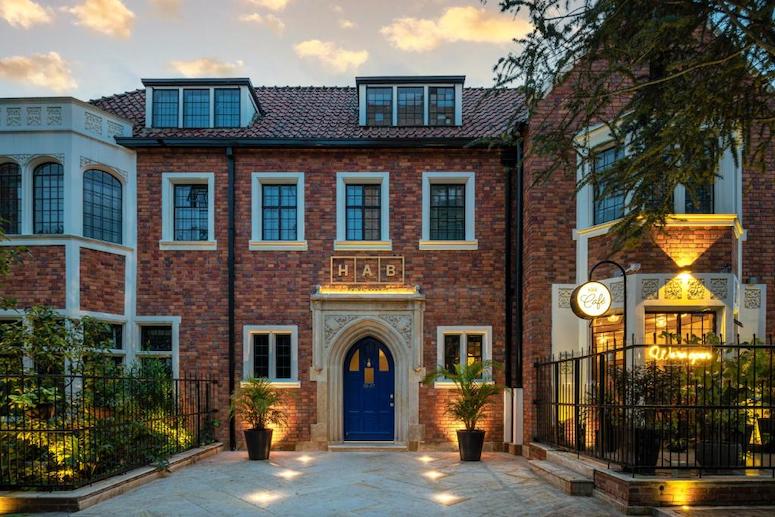 The Hab Hotel is a super stylish option in the trendy Chapinero Alto neighborhood and the nightly rates are quite affordable for the location and quality. The hotel is inspired by the art & culture in Colombia and you'll see elements of this in the design. Their restaurant, Hab Café, is also an amazing spot to try Colombian cuisine.
---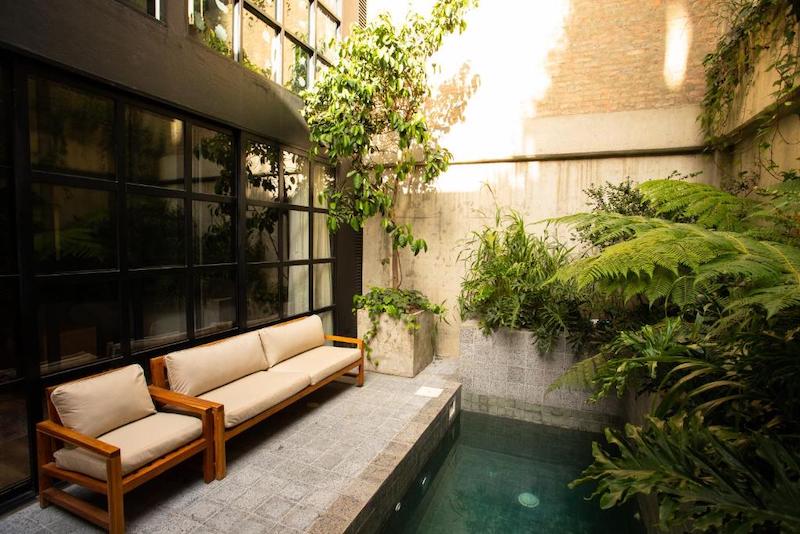 Hotel Coco offers a refined and luxurious retreat in the heart of the Zona G neighborhood. The hotel features a gorgeous rooftop where you can have breakfast every morning and each room is thoughtfully furnished with plush bedding, high-quality linens, and modern amenities. If you want to splurge, be sure to book one of the rooms that has a private outdoor heated pool.
---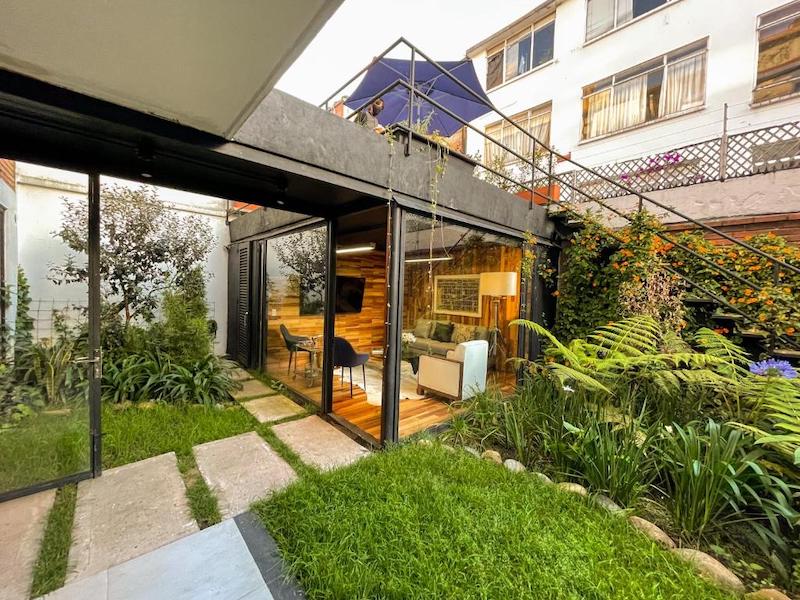 The Lucitania Hotel, located in the charming neighborhood of Quinta Camacho, is a stylish accommodation option that offers a truly unique experience at a great price. Nestled amidst tree-lined streets and historic buildings, this boutique hotel seamlessly blends contemporary elegance with classic charm. This is a place that is meant to feel like a home away from home with tons of well-designed communal space to hangout if you like.
---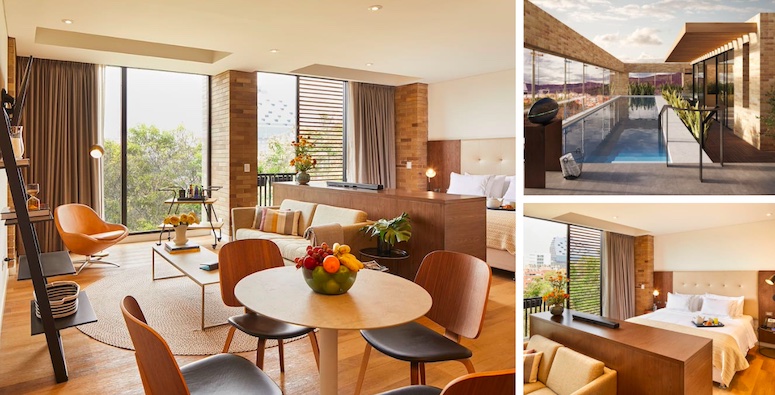 Cassa is for the traveler looking to experience boutique luxury with the feeling of being in a home with hotel amenities. The building is super well located in Parque Virrey, a central and prestigious address in Bogotá perfect for exploring the city on foot. All units have been tastefully decorated with elegant furnishings, modern kitchens, double-sink bathrooms, flatscreen TVs with Netflix, and more. The building's amenities are also why this is a hidden gem. As a guest, you can enjoy the heated rooftop pool, gym, bicycles, daily cleaning, and breakfast is brought to your room each morning.
---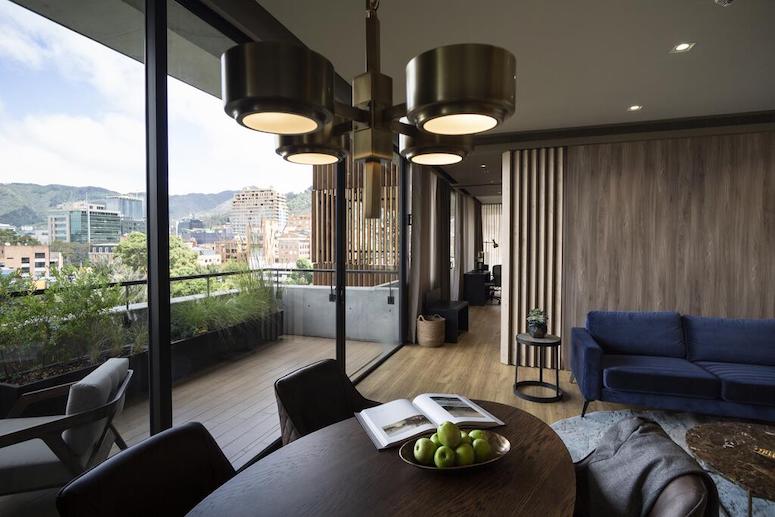 Salvio is another stylish option to consider with a prime location right in Parque 93. You may never have to leave the building as there are 17 restaurants to be enjoyed as well as Vista Corona, one of the best rooftop bars in the city.
---
Click Clack Hotel | BOOK NOW
Click Clack Hotel is a small boutique hotel known for its funky decor in the upscale Parque 93 area of Bogotá. On the weekend you'll find locals at their bubbly brunch or enjoying drinks on the Apache rooftop of the hotel.
---
Casa Legado is a boutique luxury hotel without the feeling of being pretentious. It's in a completely remodeled house where attention to design has been taken in detail.  It's also located in the Quinta Camacho / Zona G neighborhoods so you are walking distance from Bogotá's most charming cafes and fine dining options.
---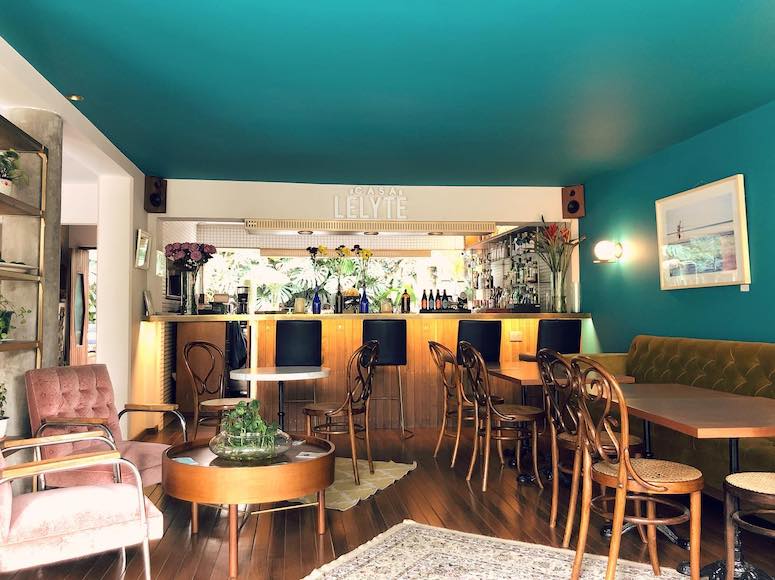 Casa lelyte is a stylish boutique hotel in Bogotá's hip and LGBT-friendly Chapinero Alto neighborhood. The hotel is tastefully decorated and they have an amazing restaurant on the first floor known for their vegetarian dishes. You're also steps away from tons of unique local eateries in Bogotá.
---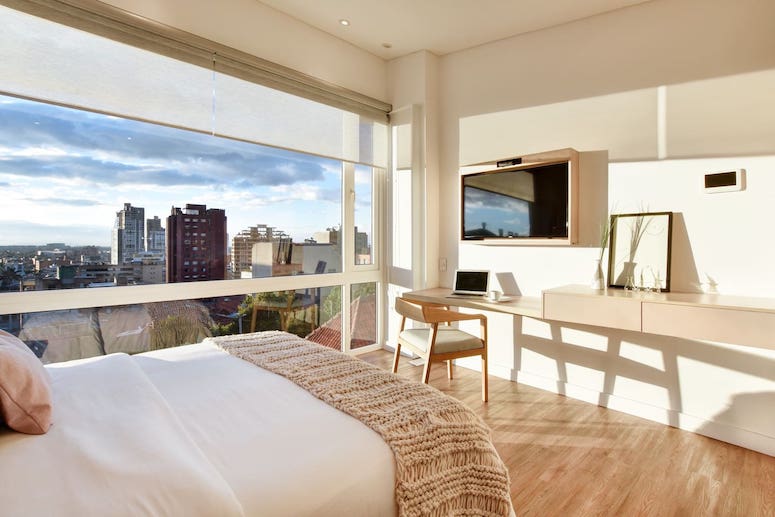 Urban Heights is also located in Chapinero Alto and a stylish option for people looking for short to long-term stays. The studio apartments feature modern and fresh decor with efficiency kitchens, room cleaning once a week, and communal hangout areas in the building.
---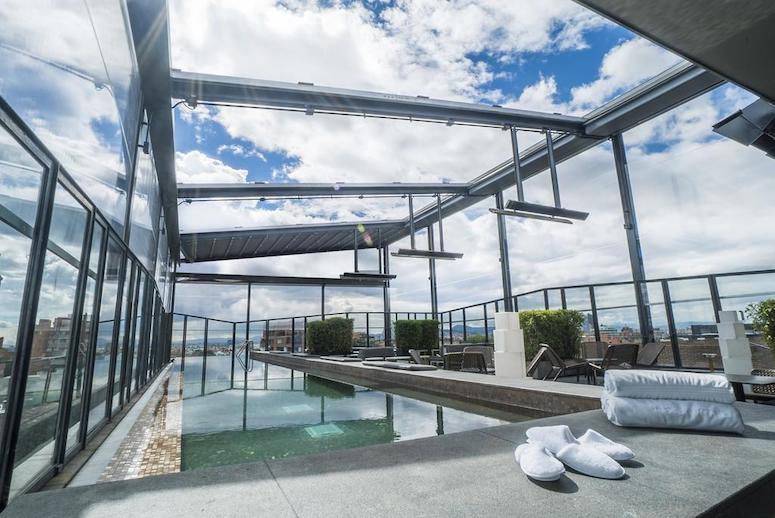 The BOG Hotel is chic with discreet luxury tones throughout the building. The highlight of the building is the heated rooftop pool & bar with a retractable roof so amenities can be enjoyed no matter the weather.
---
GHL Hotel Bioxury | BOOK NOW
The GHL Hotel Bioxury is located super close to the Zona T, Zona Rosa, and the high-end shopping in El Nogal if you want to be close to the action.
---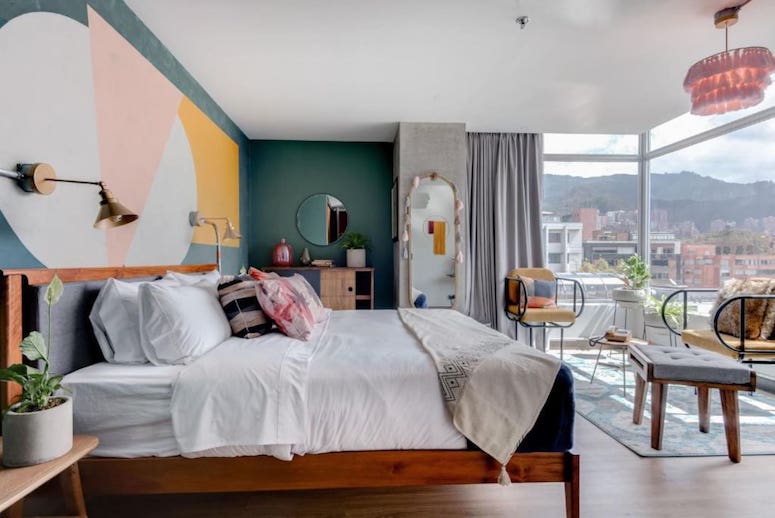 Selina has quickly grown into one of the most trendy boutique accommodation options around the world and they have three locations in three very different neighborhoods in Bogotá. The La Candelaria location is right in the historic district and does an amazing job of combing historic and modern style. The Chapinero location is well-located for being in the center of Bogotá and close to the nightlife of Zona Rosa. And the Parque 93 location is one of my favorites with lots of style in an upscale part of the city. The deluxe and unique rooms are their most stylish options and offer incredible design with features like movie projectors, murals, and beautiful living spaces within the rooms.
---
If you're trying to decide which neighborhood in Bogotá is for you, check out "Where to stay in Bogota: Stop making mistakes" by tomplanmytrip.com. They can also assist with trip planning and advice for your upcoming trip to Colombia!
*This post is also available in: Español