*This post is also available in: Español
The chilly year-round weather in Bogotá will definitely leave you craving a hot day at the pool – and luckily you don't have to go too far to get to one. By heading outside the city and down in elevation, in as little as 1.5 hours, you'll find several towns with warm weather all year. I've rounded up some of the best Airbnb properties available right now that are equipped with gorgeous private swimming pools for your next special getaway. 
---
Anapoima – 12 guests – Starting at $252USD/night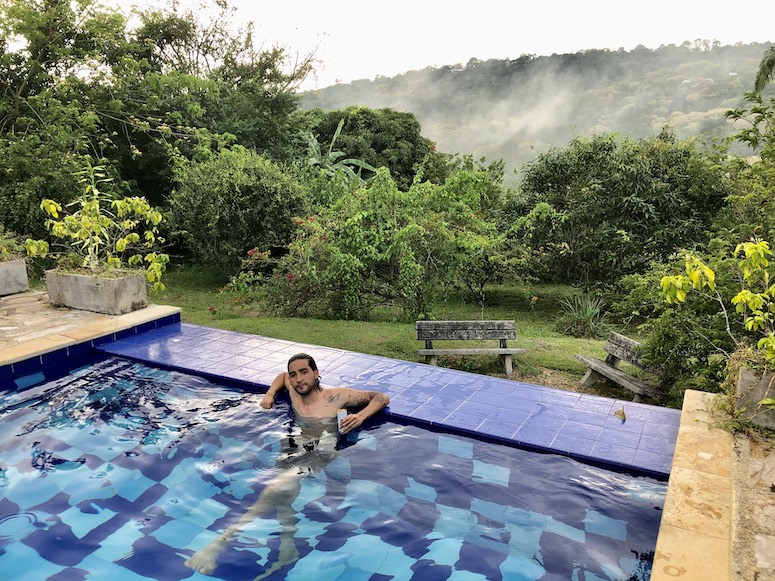 El Nido is an incredible Airbnb is located in Anapoima, hours from Bogotá but feels likes you're in Bali. The ideal space for those who want to have an immersion in nature, ideal to disconnect from everyday life. It is a modern space where industrial and design style and materials that evoke nature coexist in harmony. The perfect climate and warmth during the day and cool at night. Staff members can also be contracted daily to help with cooking and cleaning.
---
House with private hot springs | BOOK NOW 
Chocontá – 10 guests – Starting at $98USD/night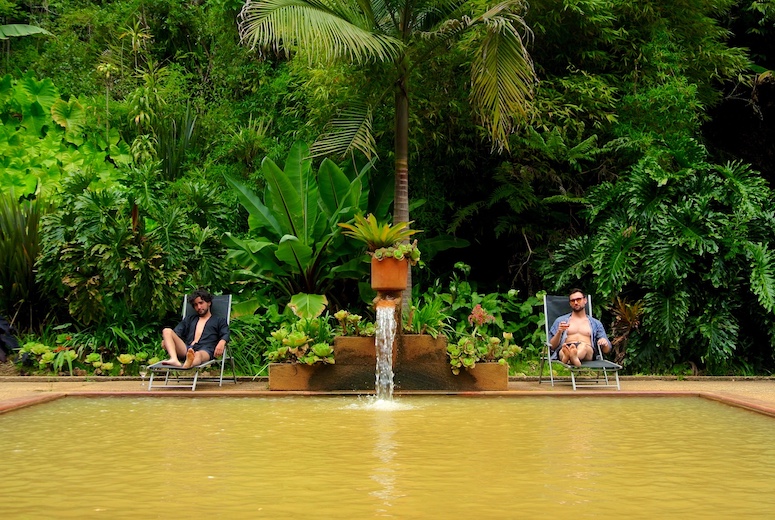 Las Mariposas is a super unique property as it has its own private hot spring pools for you to enjoy. It's a romantic place to visit with your partner or an easy small-group trip as it's located only 1.5-hours from Bogotá. 
---
Mirador de La Colina | BOOK NOW
La Mesa – 10 guests – Starting at $138USD/night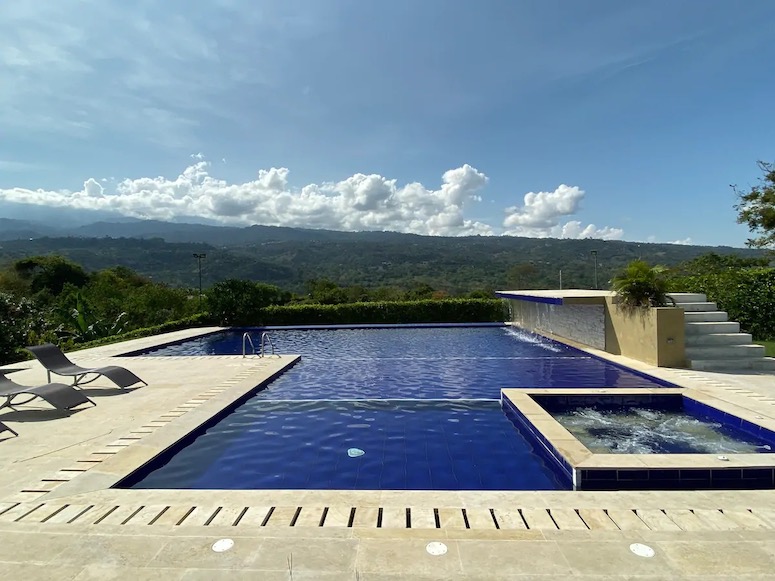 Enjoy stunning views and the perfect climate at this gorgeous home in La Mesa. The home features two bedrooms with space for up to 10 people, a BBQ, and a jacuzzi.
---
Casa San Joaquin | BOOK NOW
San Joaquin – 8 guests – Starting at $182USD/night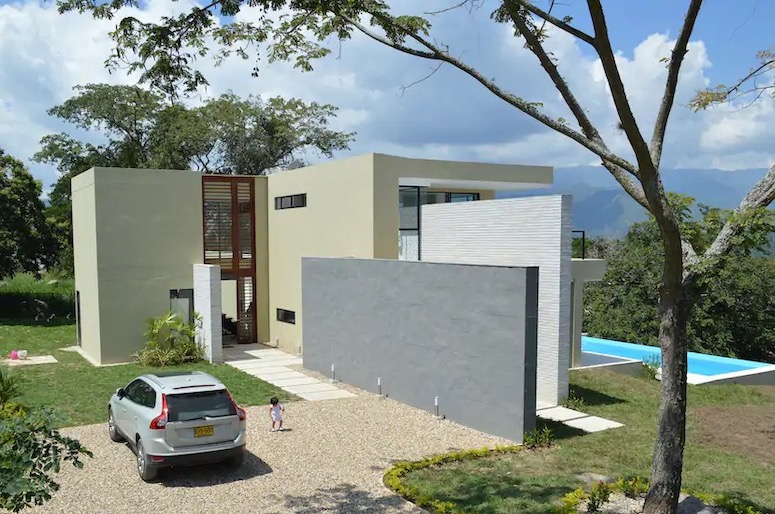 Enjoy this spacious 330m2 modern home, fully equipped with everything you need for a relaxing stay. The swimming pool has a stunning view of the mountains and the climate is perfectly warm during the day. In addition to the accommodation price, you can contract a staff member to help with cooking and cleaning.
---
The Perfect Escape | BOOK NOW
Mesitas del Colegio – 8 guests – Starting at $154USD/night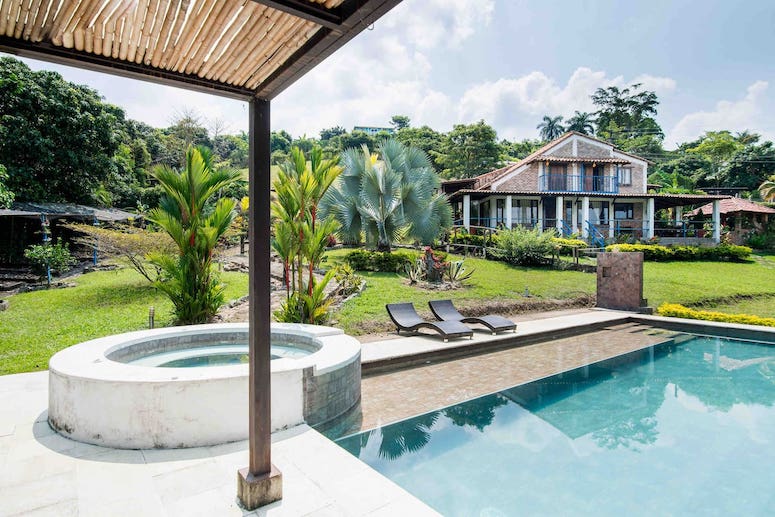 This country cottage is only 1.5 hours from Bogotá and you'll be able to enjoy a nice warm climate. The property has several different areas to enjoy a beautiful pool and jacuzzi surrounded by the gardens. There is even a brick oven in case you want to make your own pizza.  
---
Apulo – 10 guests – Starting at $185USD/night
Totem is a special house with the perfect balance of indoor/outdoor living totally surrounded by nature. The private pool area is perfect for relaxing and this is also a BBQ for grilling poolside. The neighborhood also has a 3km path for walking, biking, and jogging.
---
Ricaurte – 6 guests – Starting at $140USD/night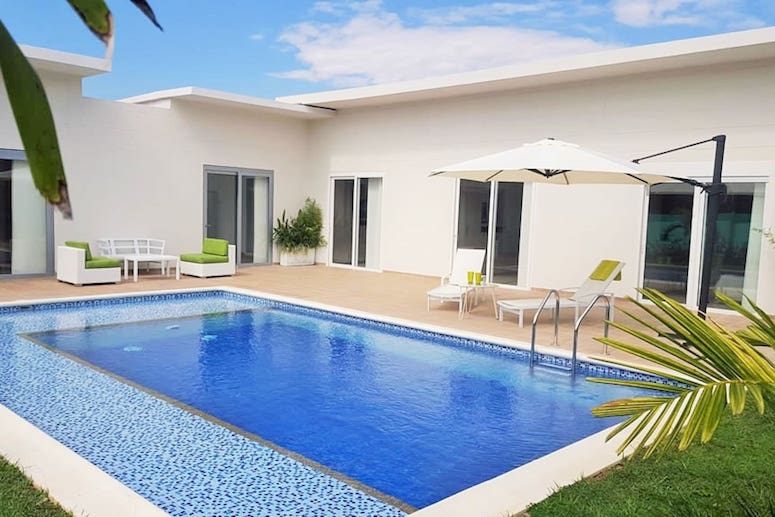 This modern home has been thoughtfully designed to create an oasis away from the city. It's located in Ricaurte (approximately 3.5 hours from Bogotá) where the temperatures often get to 35° C so you'll definitely love making a splash in the pool. 
---
Modern Moutain House | BOOK NOW 
Anapoima – 11 guests – Starting at $250USD/night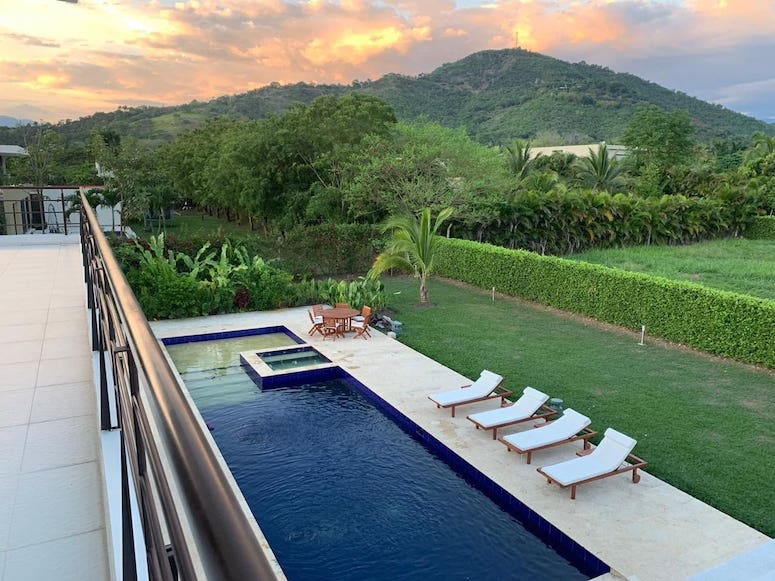 Enjoy this modern house in Anapoima with a warm temperate climate, only 2.5 hours from Bogotá. It is an ideal space to enjoy with the family and be in contact with nature with the comforts of a modern home. The house has 4 bedrooms, each with a private bathroom, with a capacity for 11 people in beds. Also with jacuzzi, pool, TV, Netflix, internet, and home theater. The house has a kiosk with a wood-burning BBQ and is surrounded by fruit trees.
---
Blue Rest House | BOOK NOW 
Flandes – 10 guests – Starting at $100USD/night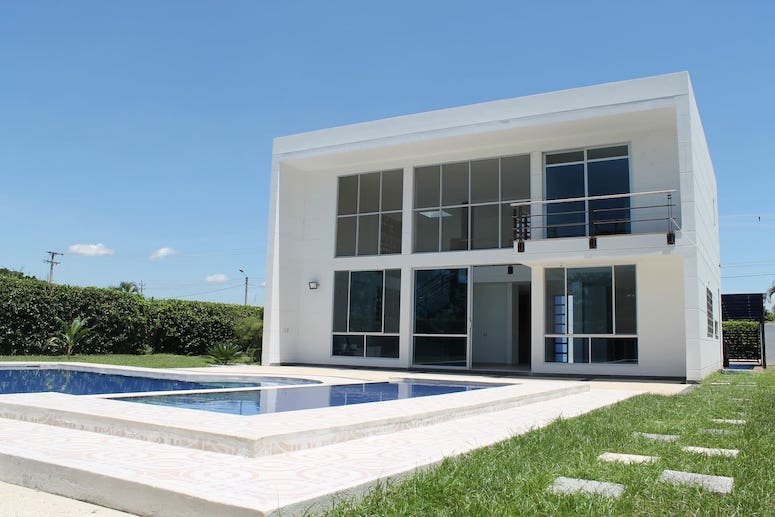 This beautiful house is located 3-hours from Bogotá in Flandes, just a little past Giradot. The house features lots of outdoor space with a massive private swimming pool, jacuzzi, and BBQ area that's perfect for entertaining a group of friends. 
---
*Disclosure: This post may contain affiliate links that at no additional cost to you, I may earn a small commission. I only recommend places I would stay myself and all opinions expressed here are my own.
*This post is also available in: Español