*This post is also available in: Español
One of my favorite things about Bogotá is THE FOOD. This is a city that revolves around food. I'm talking row after row of restaurants, neighborhoods that are solely hip eateries, from hidden local secrets to world-class restaurants with exotic tasting menus. If you're visiting Bogotá and want to experience what's currently trendy in this booming gastronomic scene – here are the spots you can't miss.
---
Llorente
Llorente is set within a luxurious brick home in the Quinta Camacho neighborhood. The concept is similar to a speakeasy with no signage and dimly lit windows so you have to be in the know about this place to realize it's existence. Once you enter, the atmosphere utilizes dark, masculine wood & leather tones and instantly feels like you've entered into a secret clubhouse from another era. The employees are dressed in perfectly fitted plaid suits and are ready to serve up a craft cocktail or you can order off the tapas menu. The second-floor features a full-service restaurant with an open-air kitchen where you can watch the chefs meticulously prepare each dish.
Address: Quinta Camacho, Carrera 9 #69-7
---
El Cielo
I've done a few tasting menus in various cities and El Cielo is one of the best culinary experiences I've tried. I don't want to ruin what they have in store for you but expect each plate that comes out to keep you engaged, full of surprises, and utilize all of your senses. At the time of this writing, the cost of the 13-course experience is 198K Pesos and the cost of the full 15-course experience is 254K Pesos (go with the full experience if you're going to do it). The experience can be vegetarian-friendly as well if you let them know ahead of time. I also recommend skipping the pricey drink pairing and ordering a bottle of wine off the menu instead to keep your bill from becoming outrageous. Or if you don't want to do the full dining experience, you can order a la carte off the menu for lunch from 12 pm – 3 pm.
Address: Zona G, Calle 70 #4-47
---
Tierra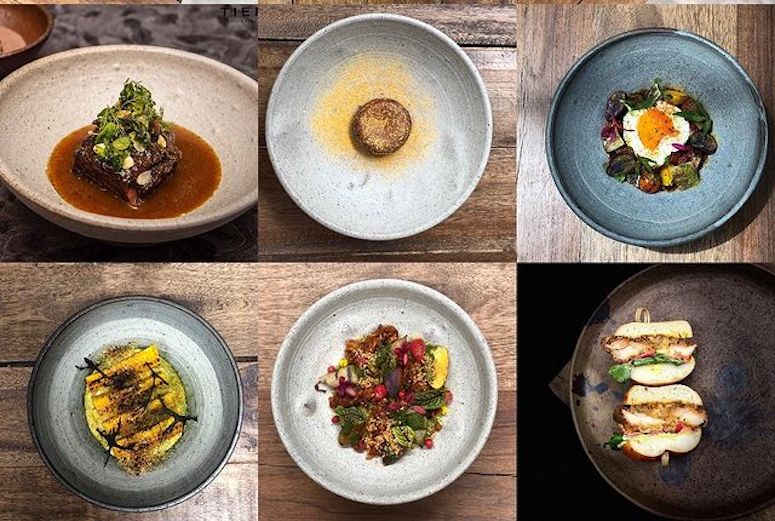 Tierra has to be one of my favorite new restaurants to open in Bogotá. The cuisine is a mix of Colombian, Peruvian, and Amazonian flavors – it's one of those places where every single dish you order is going to be amazing (be sure to order the Pirarucú). The cocktail options are also super creative and incorporate local fruits and flavors into the concoctions.
Address: Zona G, Calle 66 #4a-31
---
Salvaje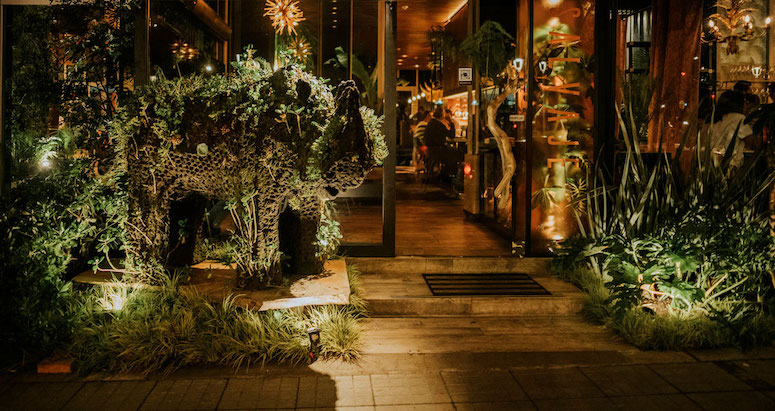 Salvaje is a super trendy spot to eat in Bogotá right now. The establishment cooks up Japanese cuisine with flavor fusions from around the world and each plate is a piece of art. The decor is tropical and flashy – large gold rhino heads overlook the kitchen with palm tree wallpaper. This is a spot to get dressed up, take lots of pics, and enjoy the amazing food & hip atmosphere.
Address: Zona Rosa, Calle 83 #9-48
---
El Chato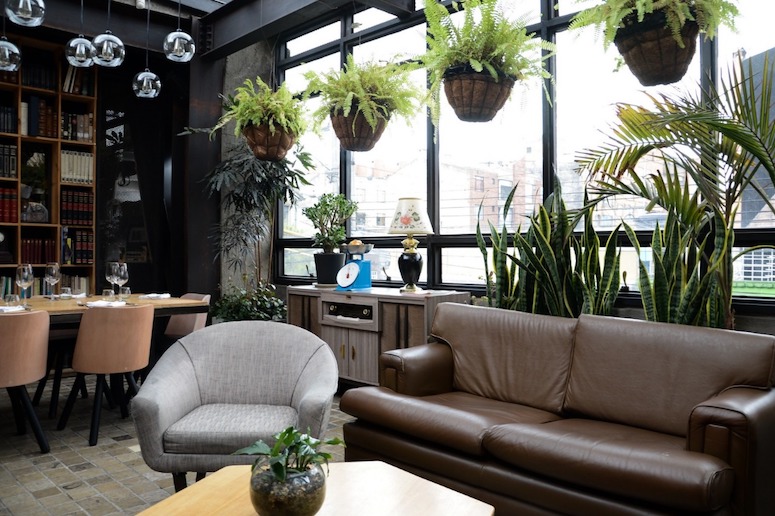 El Chato makes the list of Latin America's Top 50 Restaurants and is an excellent representation of creative Colombian cuisine that takes advantage of local flavors and traditional cooking methods to create unique dishes. The restaurant is set in a renovated building in Chapinero and has a cozy, high-end feel without being pretentious. A few of their most popular plates include squid-ink-stained rice crisps with crab, mushroom tartare, and chicken hearts.
Address: Chapinero Alto, Calle 65 #3b-76
---
Café Bar Universal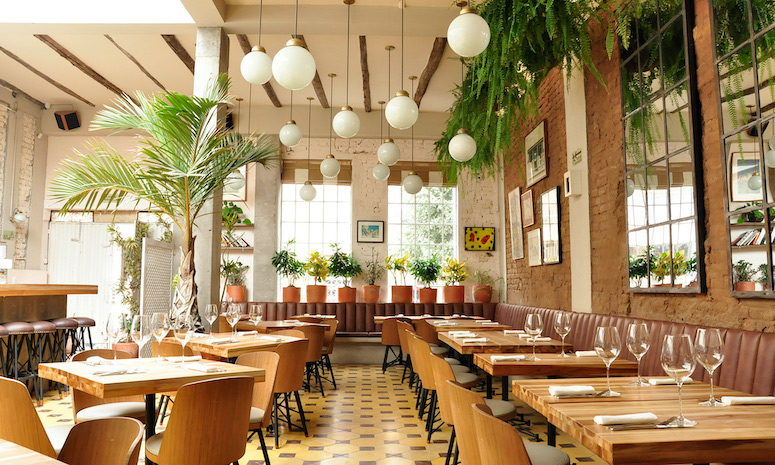 The outside of Café Bar Universal is easy to pass but once you open the nondescript white doors you're led into an open & airy space filled with people and a great atmosphere. They are most famous for their seafood dishes and constantly introduce new plates based on what's fresh and in-season. This is also an excellent spot for Sunday brunch, as they have an offer for 95K Pesos and includes an appetizer, main dish, bread, and unlimited mimosas.
Address: Chapinero Alto, Calle 65 #4a-76
---
Black Bear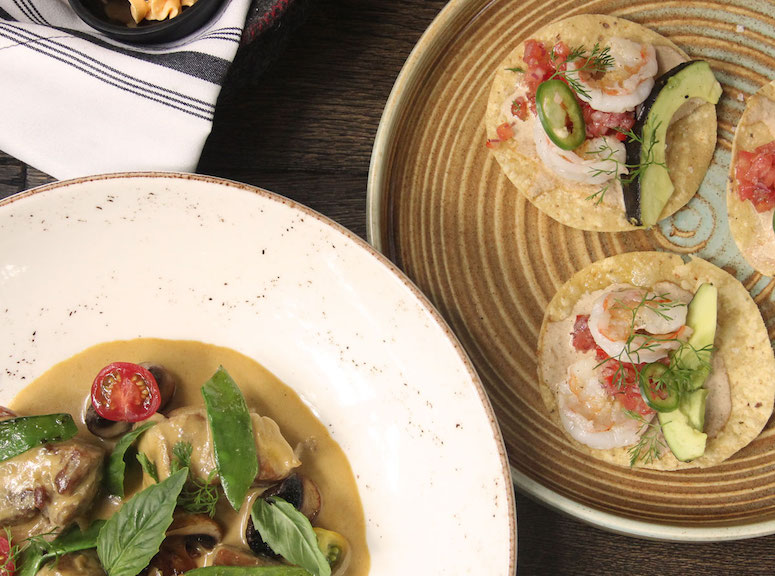 Black Bear is one of those restaurants where you can count on every plate that comes out to be delicious and look beautiful at the same time. The last time I was here our group of four ordered at least 8 dishes to share (some small and some large) and we left the place full and satisfied. The decor is also super classy while still feeling casual.
Address: Parque 93, Calle 89 #11a-10
---
Interno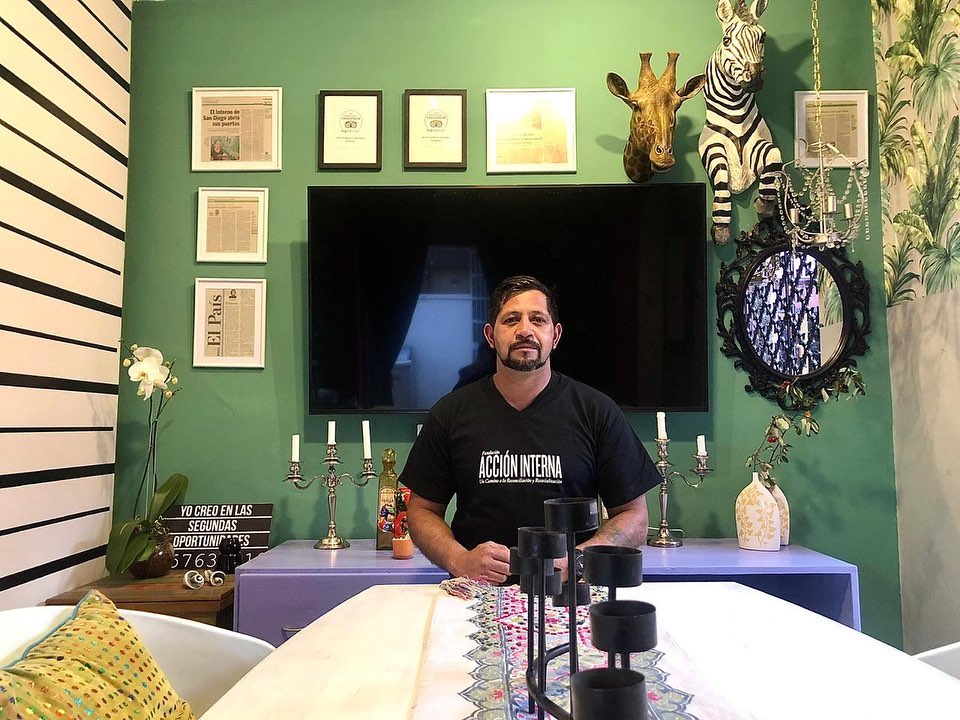 Interno is for people looking to have a special dining experience at a restaurant that employs opportunities for people normally shunned from society. Their first location was in Cartagena and it was entirely run by inmates of the women's prison. I had the pleasure of dining there before they shut their doors in 2019, but I am thrilled to see that they have decided to reopen with their concept in Bogotá. At their new space in the Teusaquillo neighborhood, the staff consists of people who have already recovered their freedom, young people who are and were part of the adolescent criminal responsibility system, relatives of inmates, and post-convicts. The value of the menu is 65.000 Col Pesos per person and includes a starter, main course, dessert, and drink. Reservations can be made via WhatsApp at +573102600134.
Address: Teusaquillo, Calle 32A # 18-17
---
Mesa Franca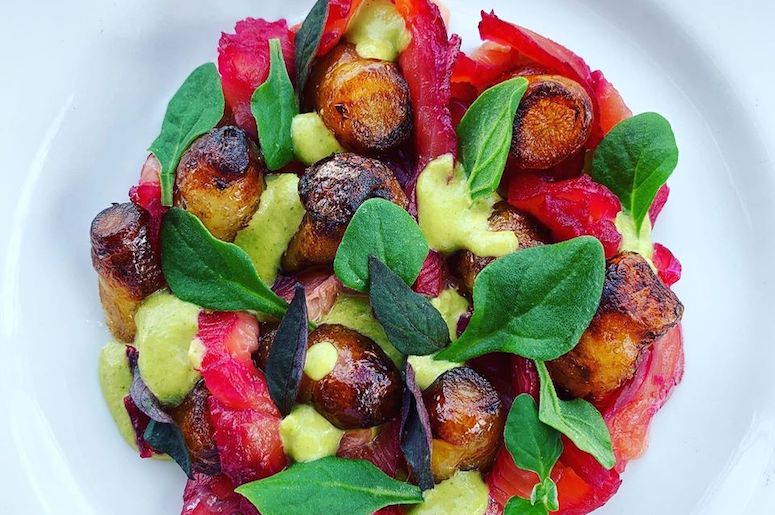 Mesa Franca is set in the middle of a renovated house in Chapinero Alto and adds to the booming food scene this neighborhood is experiencing. They combine fresh local products with Colombian flavors to create unique dishes like their famous pork belly with plantain pureé and the morillo stew with rice & avocado. It's an overall lively spot with great food, music, and atmosphere.
Address: Chapinero Alto, Carrera 6 #55-09
---
La Pinta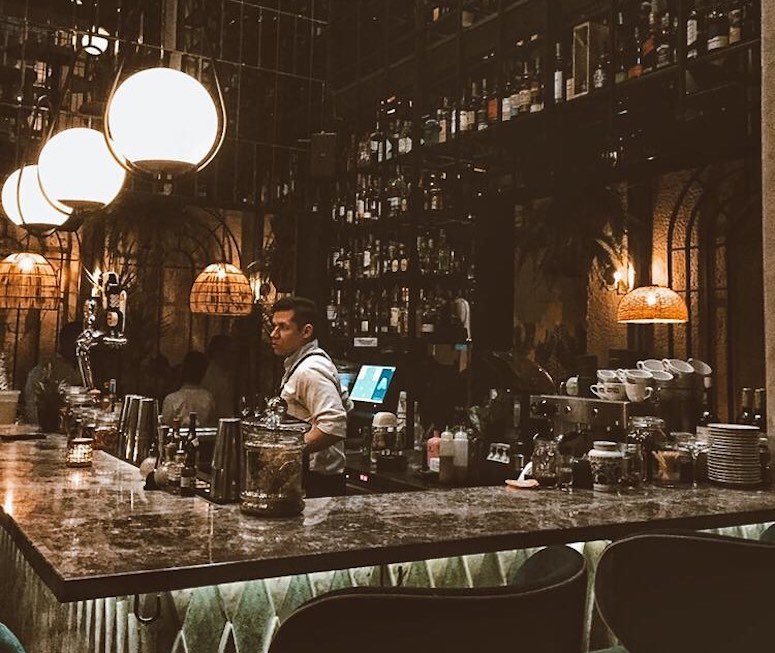 La Pinta is a tapas-style restaurant in Chapinero Alto and attracts a trendy crowd of diners. It's a popular spot for brunch on the weekends as they have a DJ playing and the perfect atmosphere if you're looking for a fun spot to celebrate something special.
Address: Chapinero Alto, Calle 56 #4A – 15
---
Casa de Rey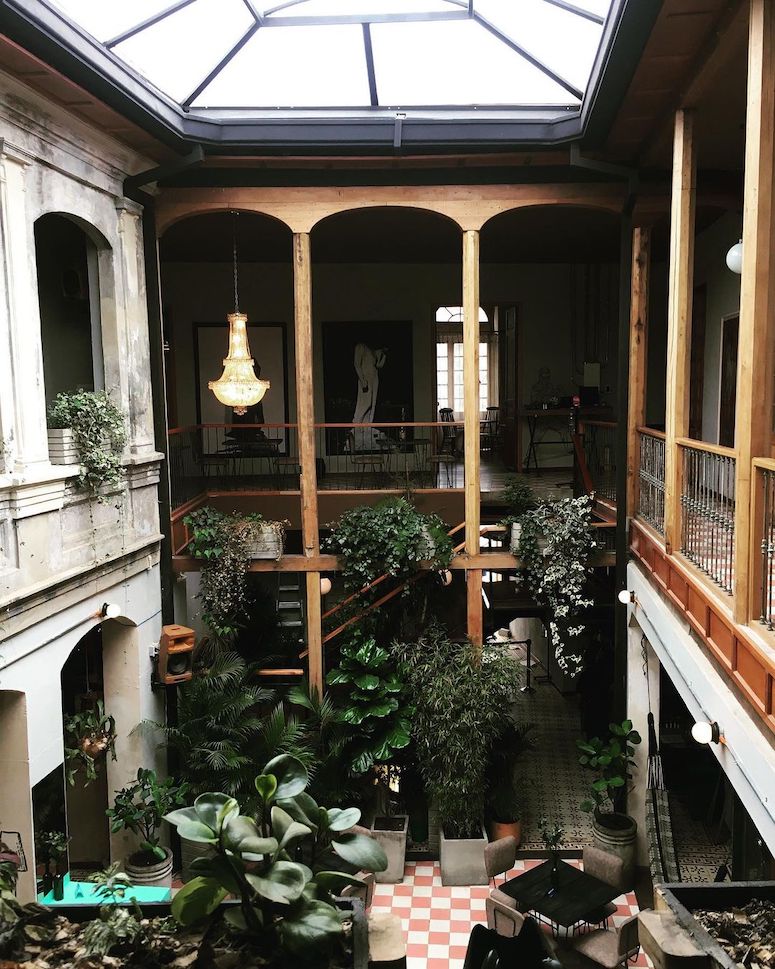 Casa de Rey is a super cool group of restaurants housed in a completely renovated building in downtown Bogotá. The place is massive with an incredible courtyard for upscale dining, casual eats, and a café for coffee.
Address: Centro, Calle 22 #8-02
---
Cantina y Punto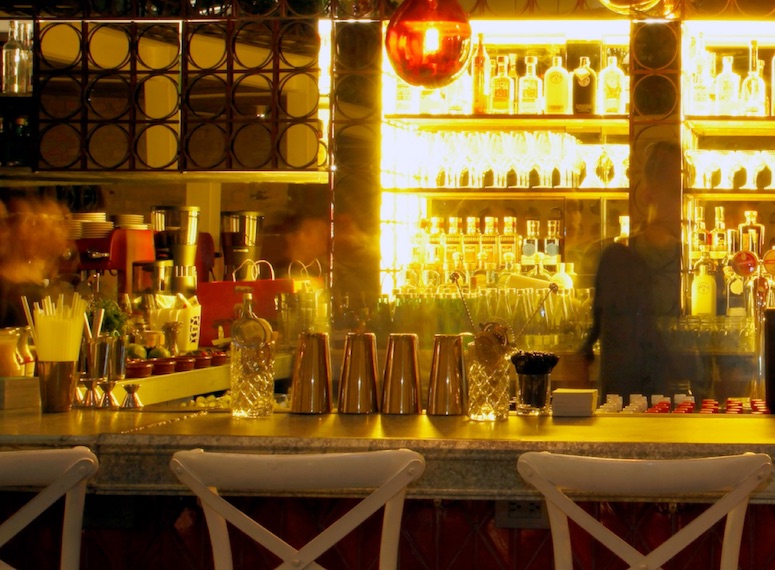 Cantina y Punto delivers creative Mexican cuisine in a hip setting. The tortillas are hand-pressed right before serving, the guacamole is outstanding, and they have a large selection of tacos and classic Mexican dishes. They even have an extensive vegan menu that includes mushroom tacos al pastor, aguachile verde, and roasted cauliflower with mole.
Address: Zona G, Calle 66 #4A-33
---
Prudencia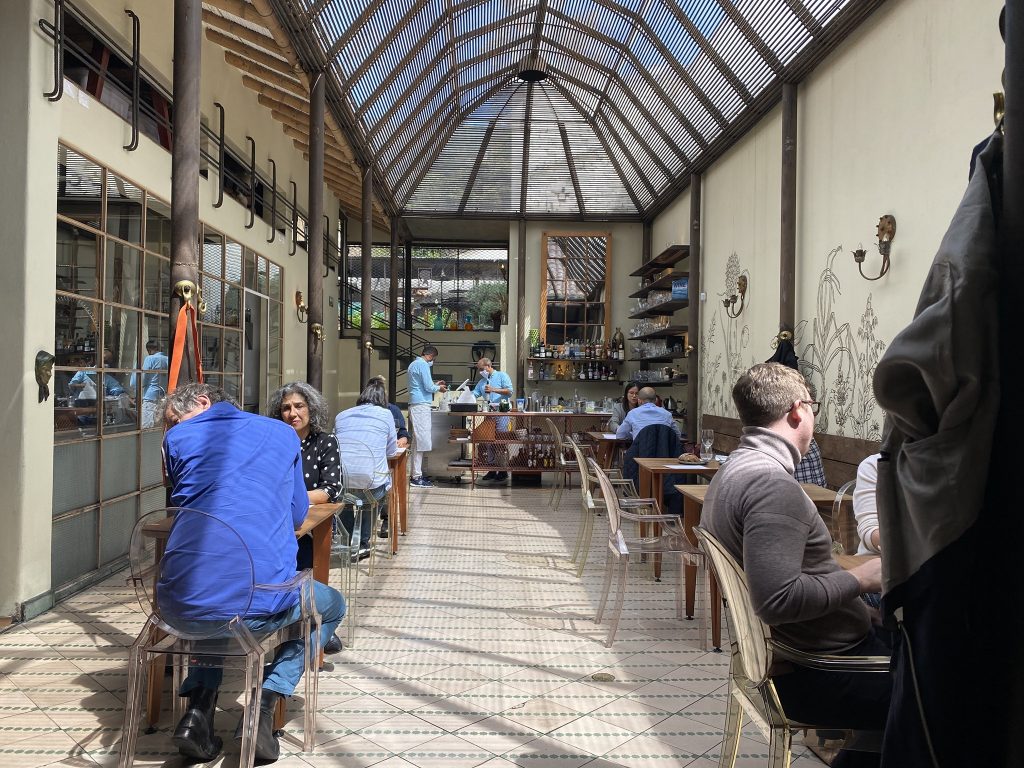 Prudencia is one of the best restaurants you'll find in La Candelaria, the historical center of Bogotá. The menu changes nearly daily and comes as a multi-course pre-fixed menu featuring modern Colombian cuisine with many ingredients grown in their own garden.
Address: La Candelaria, Carrera 2 #11-34
---
BOHO Food Market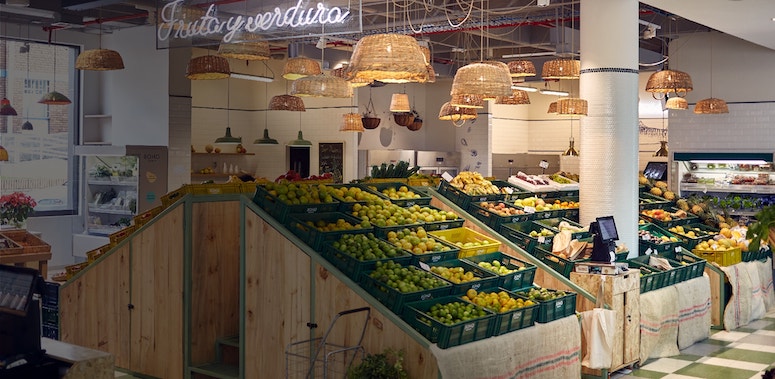 BOHO Food Market is a foodie's dream where you have over 20 different gourmet restaurants and vendors under one rooftop. The first floor is more of a market where they have specialty food items and produce. The second floor is a casual food hall and the third floor is a little more upscale and a nice outdoor lounge area. They also just opened their rooftop beer garden on Fridays & Saturdays.
Address: Usaquén, Carrera 7 #120-20
---
*This post is also available in: Español