*This post is also available in: Español
Within Bogotá's historical and quirky neighborhood of La Candelaria lies Botanico Hostel, a secret oasis hidden behind a set of colorful colonial doors. Arriving at the given address and with the ring of the doorbell, you'll be buzzed-in to a sunlit stairwell lined with leafy tropical plants that fit in well with the botanical style. Feeling more like a small bed & breakfast, this hostel emits charm around every corner and a secret garden created by a well-known Colombian artist.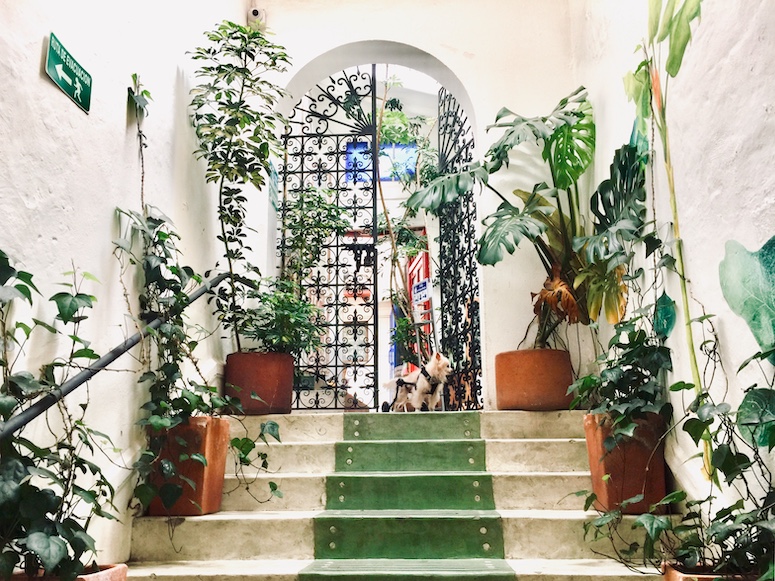 Botanico was voted as the best hostel in Bogotá in 2020 by HostelWorld and after my stay, it deserves this privileged award.
It's for the traveler that wants to be easily based in an artsy bohemian neighborhood, walking distance to museums, sip on Colombian coffee at a cozy café, and then have a beautiful spot to unwind at the end of the day. 
---
Location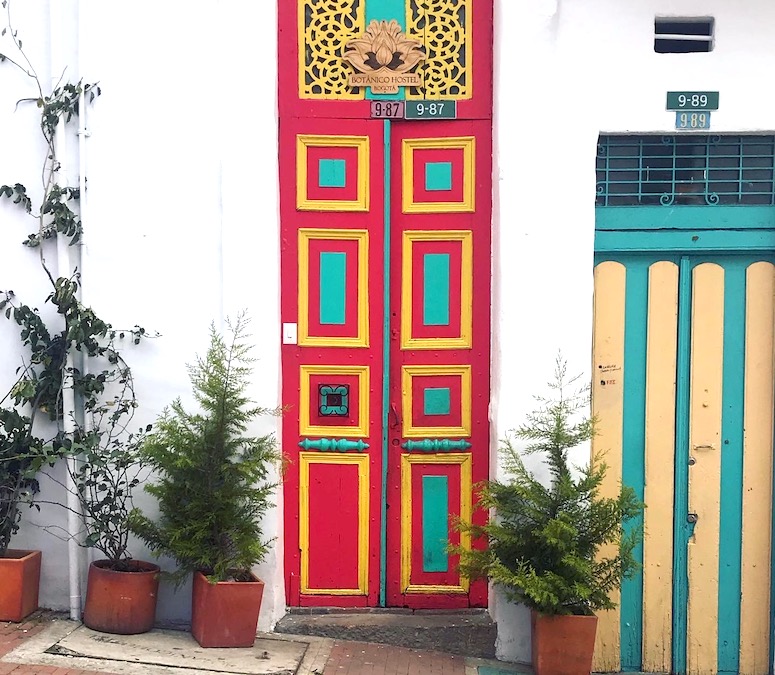 Botanico is located on Carrera 2 #9-87, a strategic and safe spot in the La Candelaria historic district. From here, you'll have plenty of cafés and restaurants within walking distance, plus its only 5 blocks from Plaza Bolivar and the lively Plaza Chorro de Quevedo. The taxi from where I live Bogotá's Chapinero neighborhood to La Candelaria is only 20-minutes away but feels like I've traveled to a small pueblo hours outside the city. Being based in Bogotá it felt a little strange to go on a trip WITHIN the city, but after doing this "stay-cation" I highly recommend considering it for your next trip away. Or as a traveler, it's the perfect way to get to know this part of the city.
---
History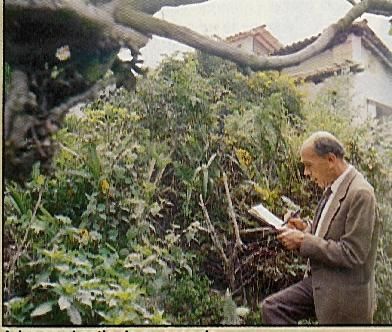 Botanico was the former home of one of Colombia's most well-known artists, Gonzalo Ariza. He inhabited the house until 1995 and being inside this home you feel the creativity that inspired many of his works, especially from the garden. He personally tended the garden himself and filled it with some of his favorite items to paint like geraniums, orchids, ferns, and fruit trees. One of the now private suites of the house was his former studio and has large windows facing the beautiful tropical garden and another window facing the mountains. 
---
Design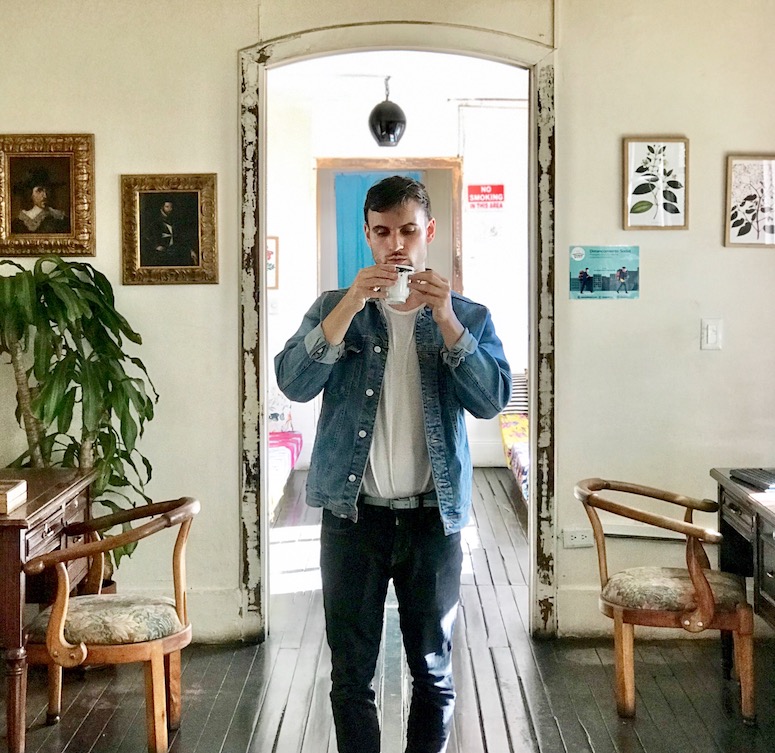 Botanico has taken a former colonial mansion and turned it into a cozy boutique hostel with a rustic-chic design. Much of the furniture is one-of-a-kind vintage antiques from Bogotá displayed in a way that makes then look timeless. There are plenty of common areas to socialize with other people or break off privately with your own group of friends. The outdoor patio and bar area has plenty of seating and the outdoor chimenea with a fire going is perfect for the chilly nights. There's also a "Netflix Lounge" with lots of seating next to a huge cozy fireplace that's perfect for a movie or game night.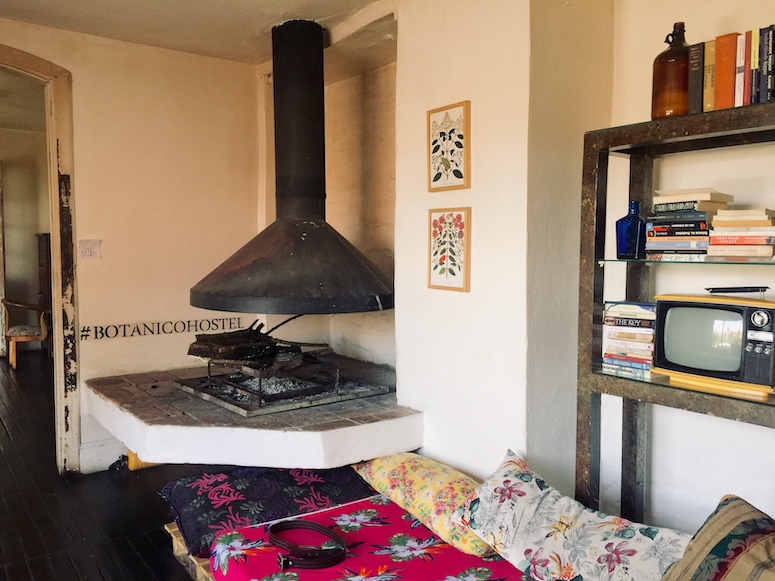 The outdoor tropical garden is simply stunning and creates a gorgeous green oasis in the middle of the city. Some of the plants are so large that they look extraterrestrial with their own personality. Hummingbirds constantly fly in and out to suck nectar from one of the many flowers. Small papayuella fruits fall from the trees that you can pry open and eat right on the spot.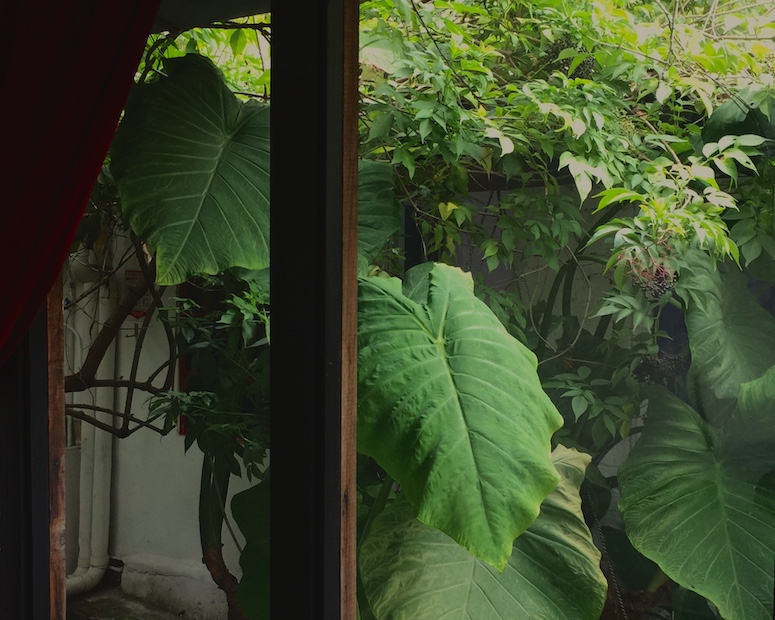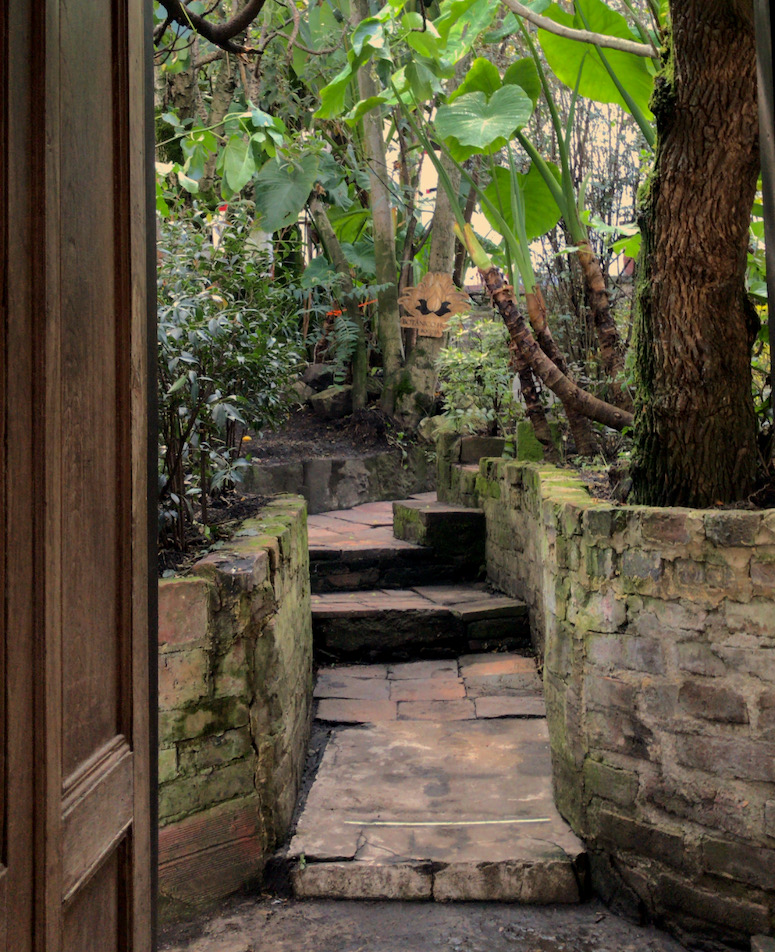 The rooftop has one of the best views in La Candelaria and it's where you'll have breakfast in the morning and probably a cocktail for sunset in the evening. It's also the perfect spot to enjoy a yoga class organized by the hostel.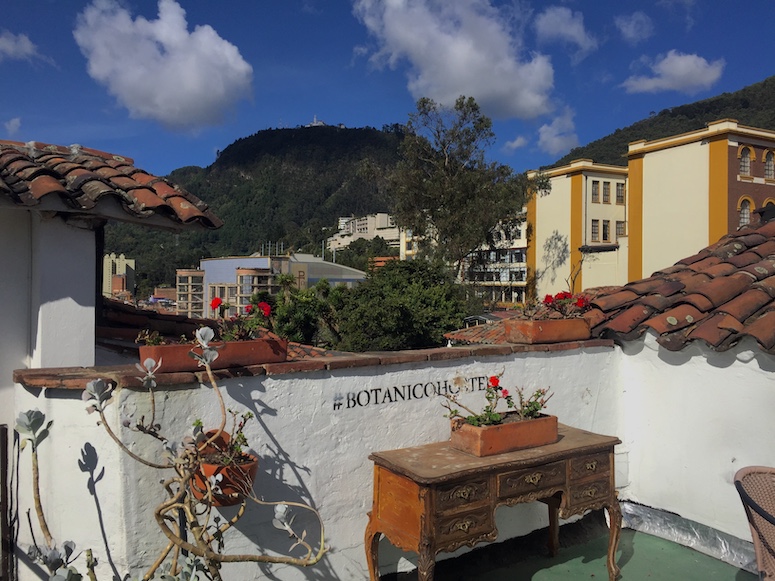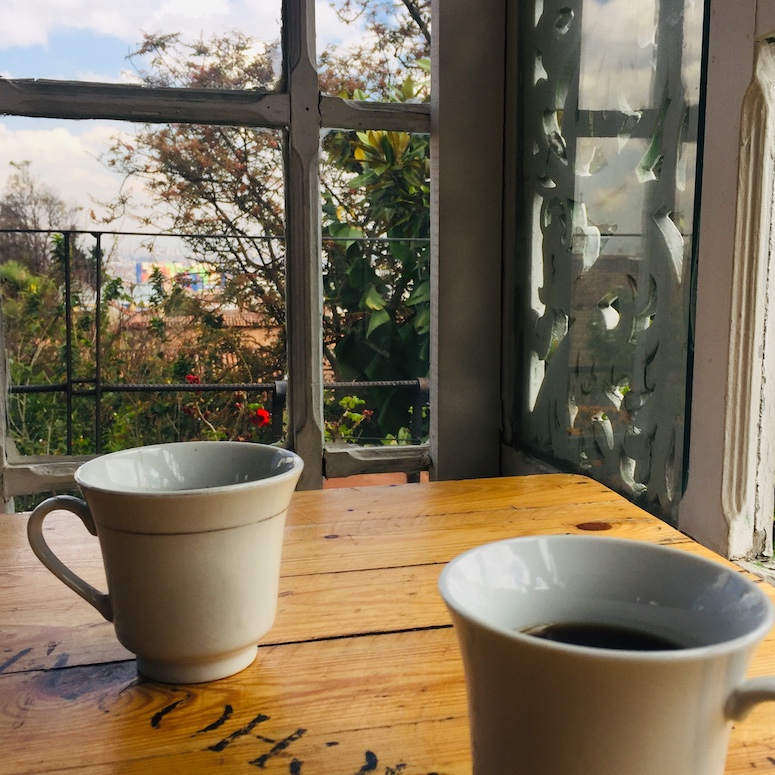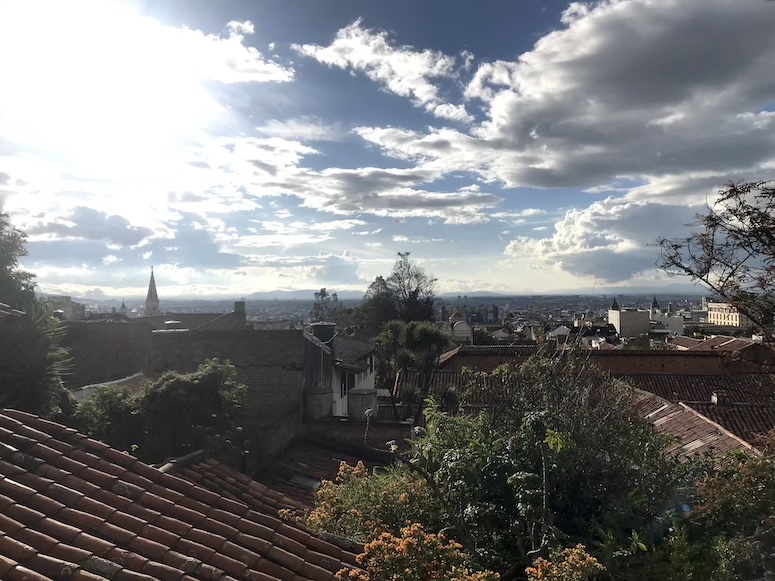 The private suites are each uniquely designed with their own personality with some that have space for up to three people. I love all of the "botanical" touches with plants in the room and framed artwork. The bed linens are high-quality and a small heater is provided for the cold nights. The showers have super hot water and high pressure.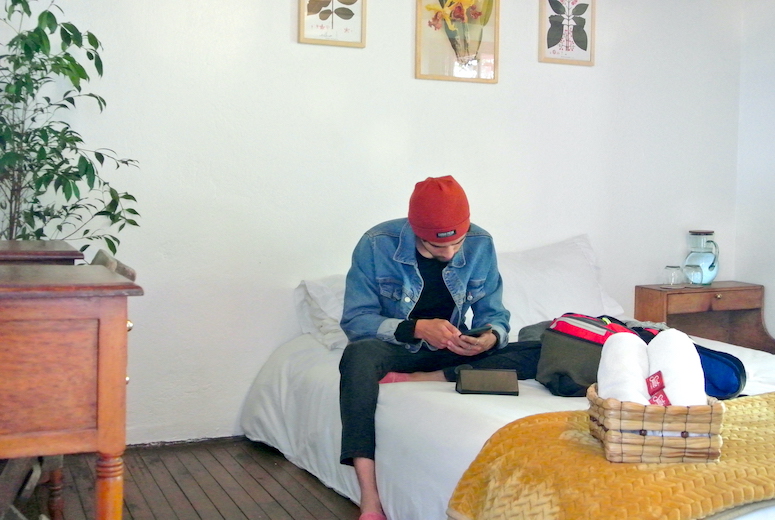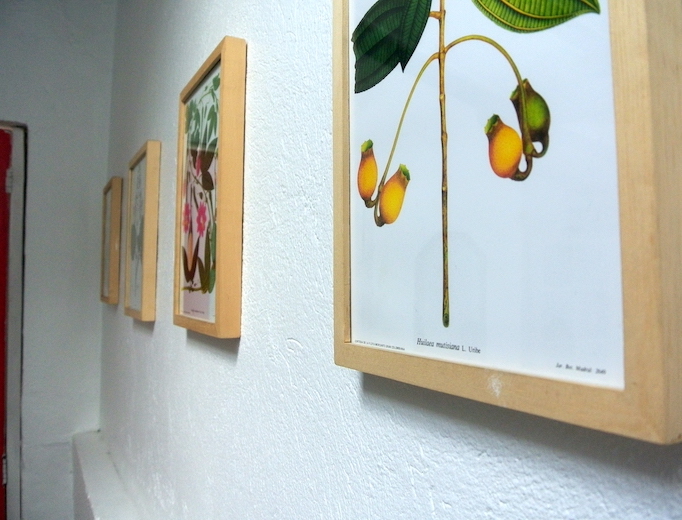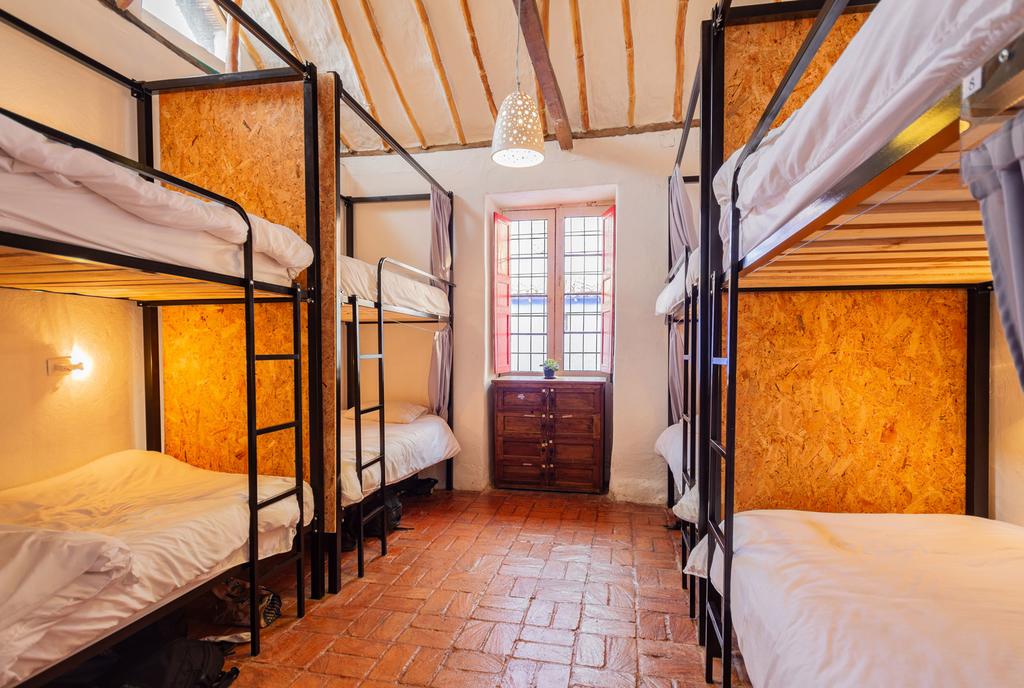 The dorm beds are super comfortable with thick comforters for the cold nights. Each bed also has privacy curtains to have your own pod-like space and an electrical outlet for each bed. There's also a locker to store personal items and plenty of space under the bed for your suitcase. Each dorm room has a maximum capacity of 8 people so it never feels too crowded and they also offer a female-only dorm. 
---
Social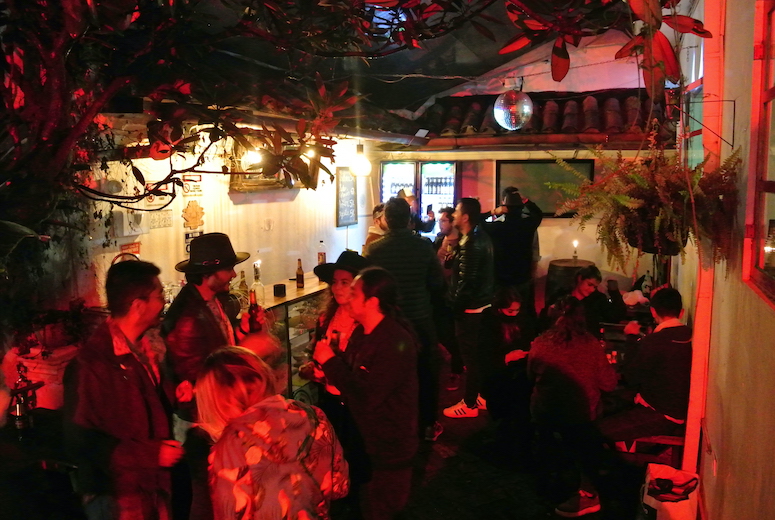 Botanico is one of the best hostels for solo travelers in Bogotá thanks to their organized activities like yoga, salsa dancing, party busses, and group dinners. The intimate size of the hostel makes it easy to meet other travelers and they manage to keep the vibe social, rather than being a party hostel by setting a strict no music rule after 11 pm for people wanting to get some rest. 
---
Pet-Friendly 🐾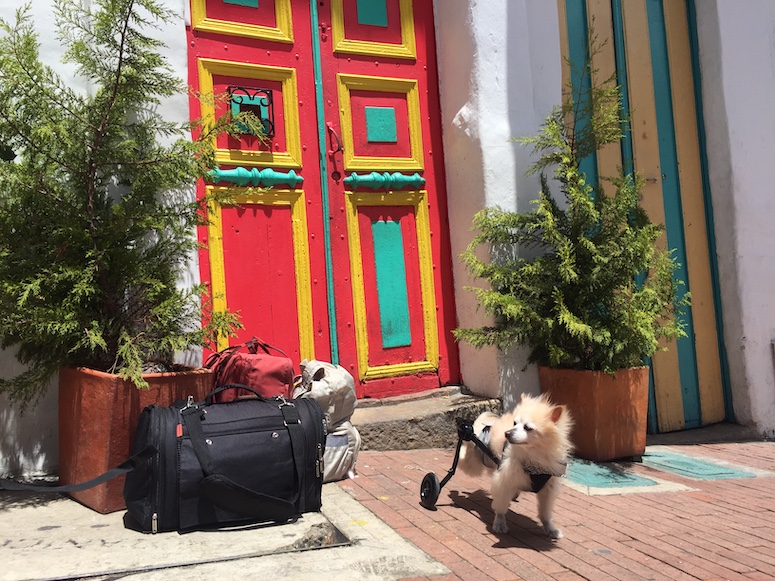 Riley gives his experience 4-paws up! As a dog-owner in Bogotá having a place to stay that is pet-friendly is at the top of the list for my travels. Riley was fully welcomed as another guest within the hostel and the owner even had two dogs of her own that often visit the property. 
---
Service 
I think what sets Botanico apart from other hostel options in the area is the level of service they dedicate to their guests. This hostel is the labor and love of the owner Alegria, who has owned hostels in the same area for the past 10-years. While I was staying at Botanico, she was on the property redoing the garden, which is not an easy task with the immense size of it. As she is hacking away dead tree branches by herself she says "For a hostel to work, you have to cut your veins and pour your passion into the place." You do feel the love from Botanico and this truly does set it apart from the large, corporate hostels. The hostel administrator, Carol, and her staff made us feel like this was a home away from home. They can help you with suggestions for things to do and where to eat, as well as helping to assist with tour bookings. I consider them friends after my stay!
---
Value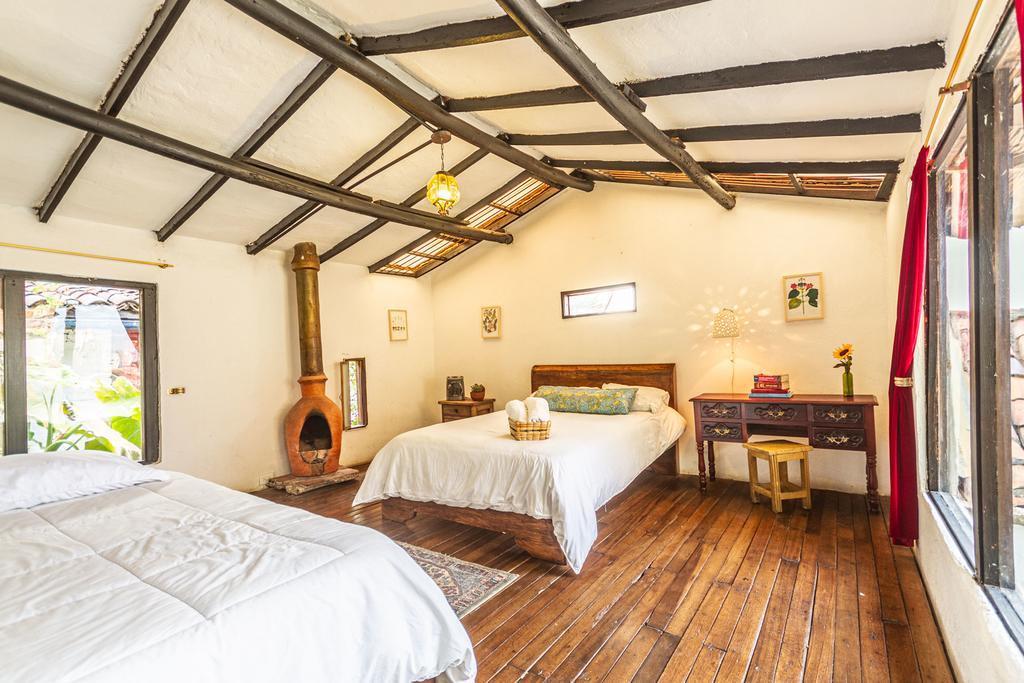 Staying at Botanico offers an incredible value for the quality and location. With price points for every type of traveler, you can stay in one of the shared dorms starting at COP 20,000/night (USD $6), a private room with a shared bathroom for COP 50,000/night (USD $15), and private suites start at COP 70,000/night (USD $21). Breakfast, towels, and unlimited coffee all day are also included in the rate. 
---
Is Botanico for you?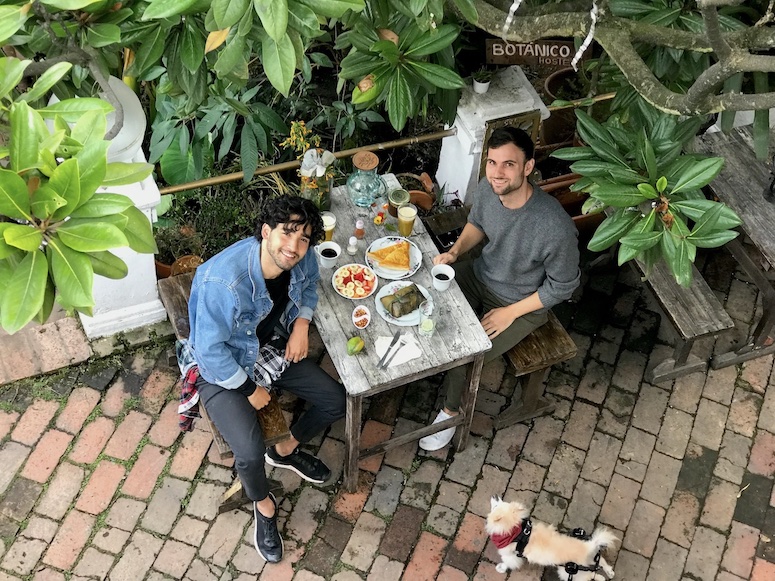 Botanico is for the traveler that's looking for historical charm with an artistic bohemian vibe. It's also for the traveler that's looking for a great value and social atmosphere for meeting other people thanks to their weekly organized activities and lively bar area (don't worry, the music is off by 11 pm). Or if you're a local in Bogota and want to have a "stay-cation" with your partner, Botanico is the perfect romantic getaway that feels a world away.
Ready to stay at Botanico? Book your stay here.
Disclaimer: I received a complimentary stay at Botanico to write this article, but all opinions are my own. I only recommend places that I would stay myself! 
*This post is also available in: Español