*This post is also available in: Español
La Calera is a well-known weekend destination in Bogotá where locals visit to enjoy the fresh air of the Colombian countryside and enjoy activities like paragliding, horseback riding, golfing, and typical Colombian BBQ. While many people just head here for the day, there are so many cozy cabins, as little as 20-minutes away, that feels a world away from the chaos of the city. Here are some of the best cabins you can rent for your next getaway. 
---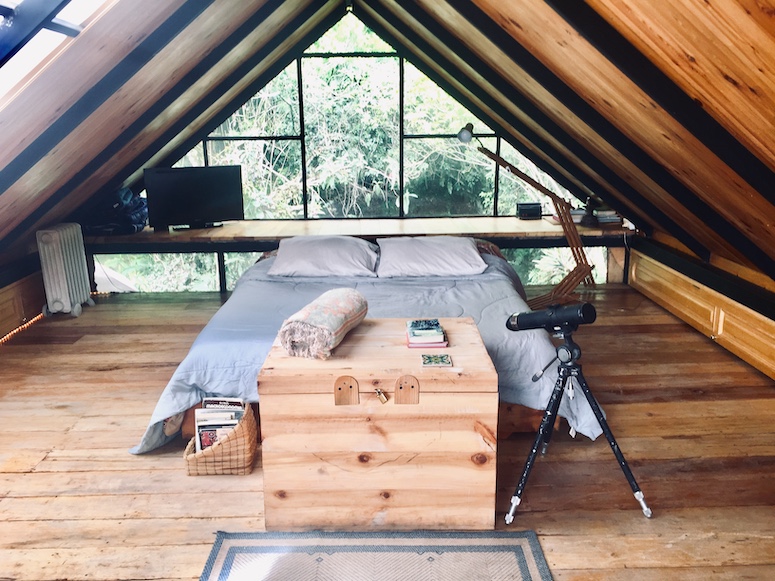 I fell in love with this rustic cabin during my first stay in La Calera. In my search the cabin checked all of my boxes as I was looking for a place I could Uber to, was pet-friendly, and affordable. The best thing about it was that it ended up only being 20-minutes away from Chapinero and I was able to spend the weekend totally surrounded by nature (and a few bottles of wine). The cabin is overall very simple but equipped with everything you need for a short stay. There is also a small pond in front and it's within walking distance to a few local "parrilladas" in town for grilled meat. Overall a perfect oasis that I can't wait to return to. 
---
Fabulous Mountain House | BOOK NOW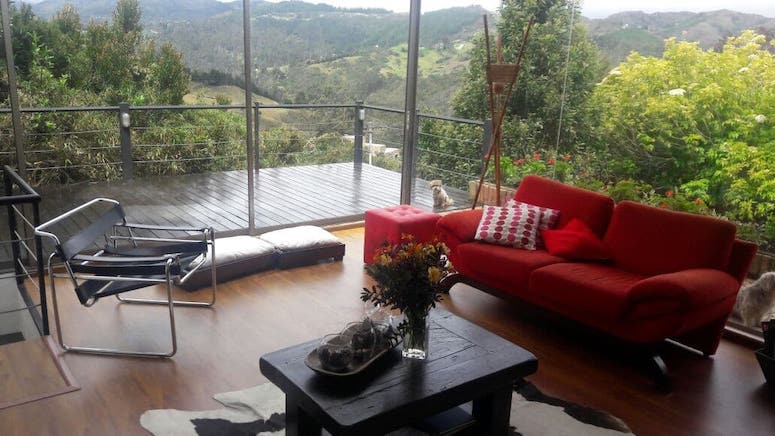 Escape from the chaos of the city to this super fabulous house in the mountains of La Calera. The house has three-bedrooms, fitting up to 7 guests and features several terraces where you can enjoy the incredible outdoors. The master bathroom also has a large jacuzzi that can fit up to 4 people and there's a fireplace in the living room for the cozy chilly nights. 
---
Treehouse Cabin | BOOK NOW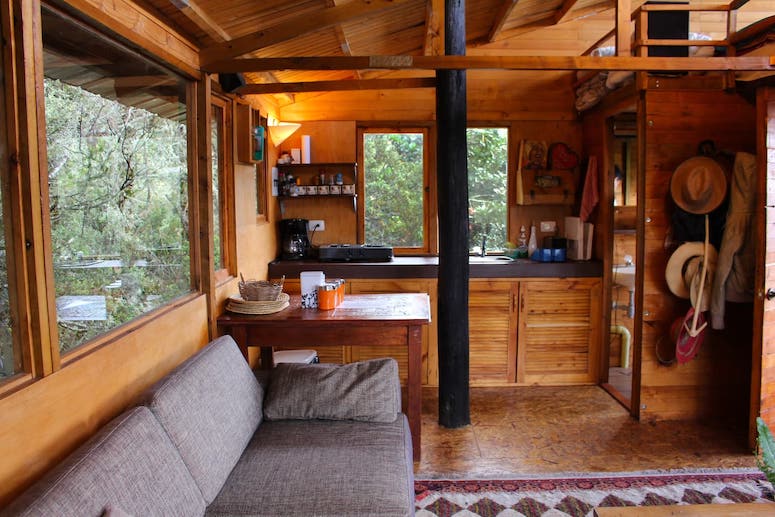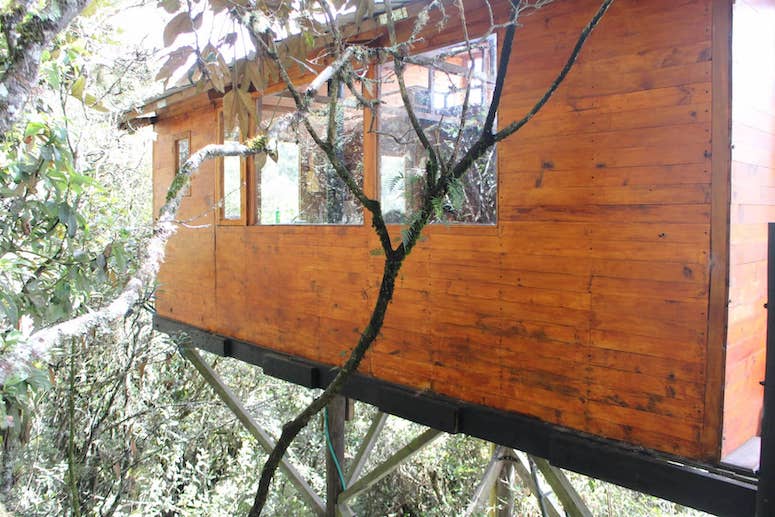 Stay in a magical treehouse elevated 8 meters from the ground with stunning views of the surrounding forest. However, staying in a treehouse doesn't mean you'll be roughing it. This cabin has a full kitchen, bathroom with hot water, outdoor spaces, and a lofted bed on the second floor. There is also plenty of hikes and a nearby waterfall for you to explore while you're here. 
---
Casa Reciclada | BOOK NOW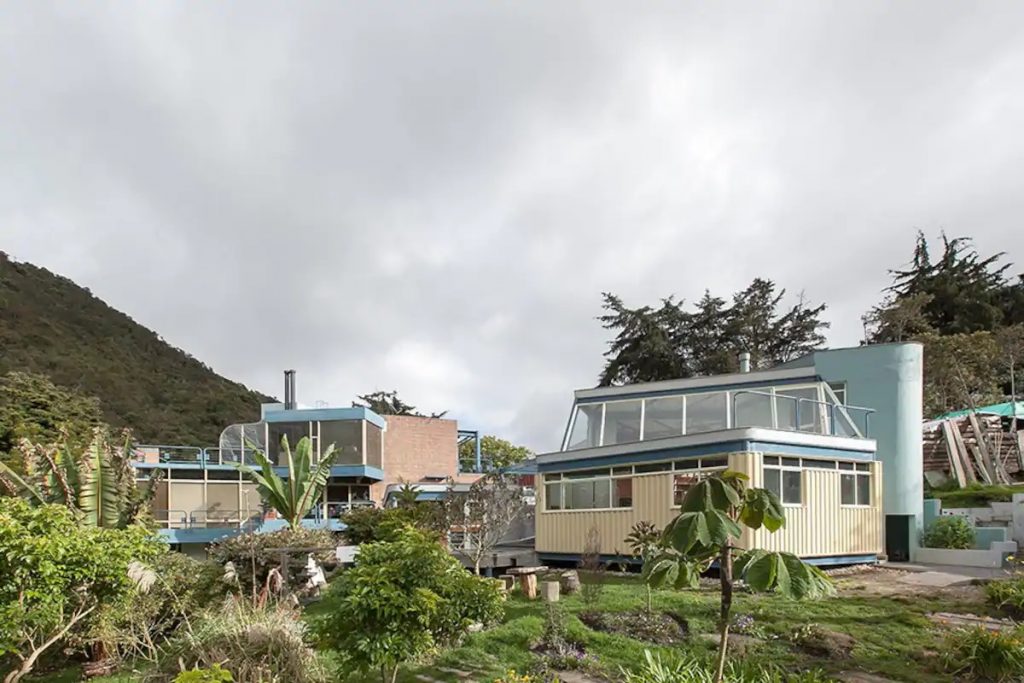 Enjoy the fresh air at this multi-level home, with a master bedroom on the middle level, a living-dining room, a kitchen on the lower level, and a terrace on the upper level with views of the mountains. The space is designed from recycled structures, equipped with modern furniture and avant-garde design. Located between the mountains of La Calera, 15 minutes from the Chapinero sector in Bogotá. It has an exit to the Teusacá River and multiple paths for hiking.
---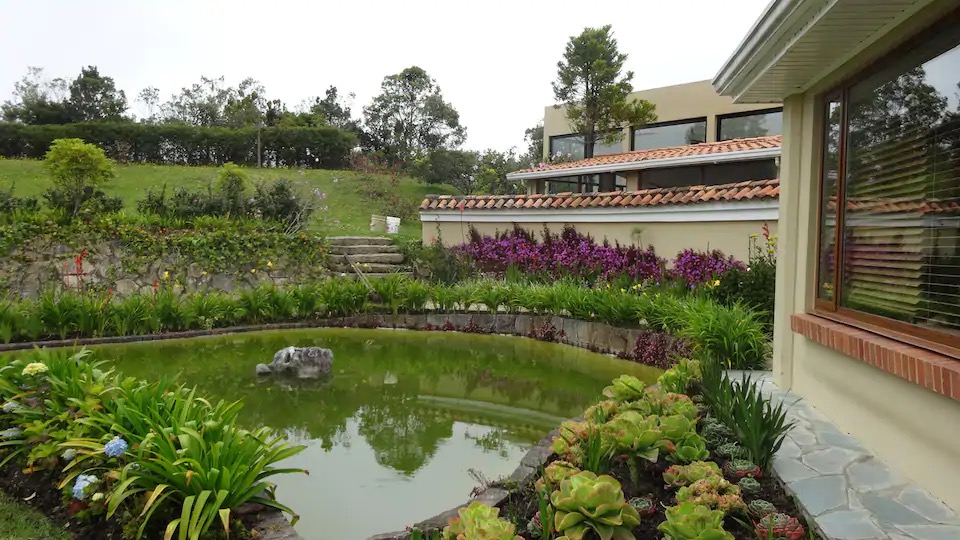 A beautiful loft surrounded by nature but close to the city. If you like to enjoy the fresh air and a great feeling of freedom, this is the place. Come spend a weekend to escape the noise of the city. Get inspired by nature.
---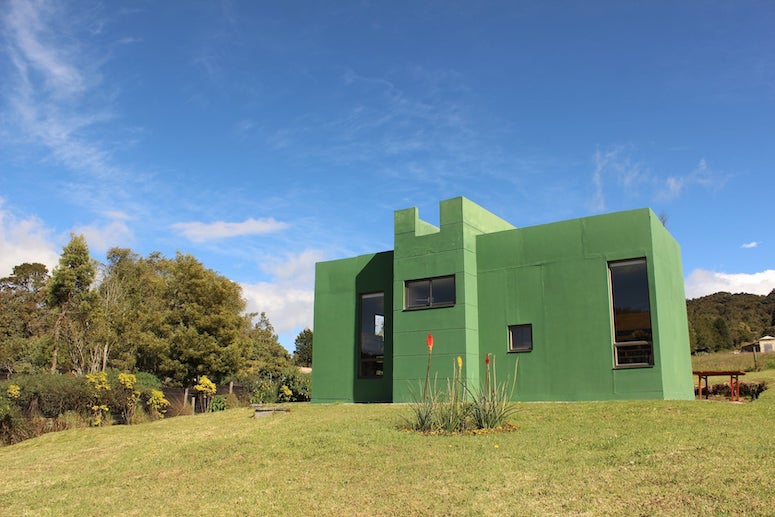 This small house blends right into the green surroundings and can fit up to five guests with plenty of space outdoors to roam around. The house is equipped with all the necessary utensils for cooking, personal hygiene (soap, shampoo, towels) and cleaning tools that may be needed, making it a perfect weekend getaway. There's also a grill you can use outside for doing BBQ. You'll also be able to enjoy horseback riding and various hikes if you choose. 
---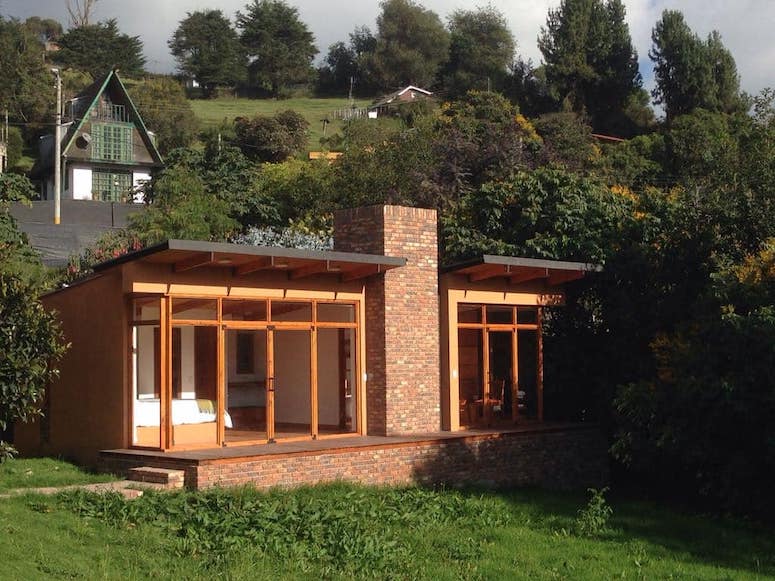 These modern cabins with a stylish design are perfect for a short weekday away. Each cabin has a queen bed, private bathroom, kitchenette, fireplace, closet, and terrace. While here you can enjoy activities like fishing, paragliding, see hummingbirds, and enjoy incredible views. 
---
Horse Farm Cabin | BOOK NOW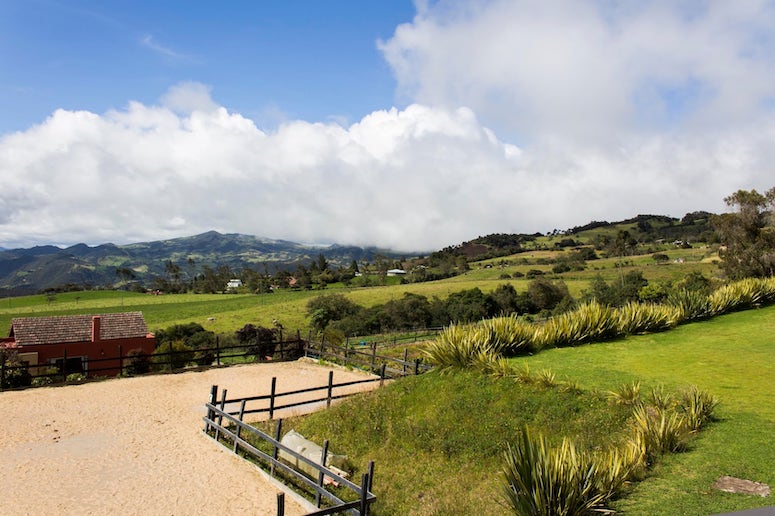 This property is super unique as it's on an actual horse farm. While here you'll be able to enjoy guided horseback riding, hikes to waterfalls, and simply relaxing in one of the many outdoor spaces. There is a kitchen if you would like to cook but the hosts can prepare meals for you at an additional cost so you can fully relax. 
---
Airplane Cabin | BOOK NOW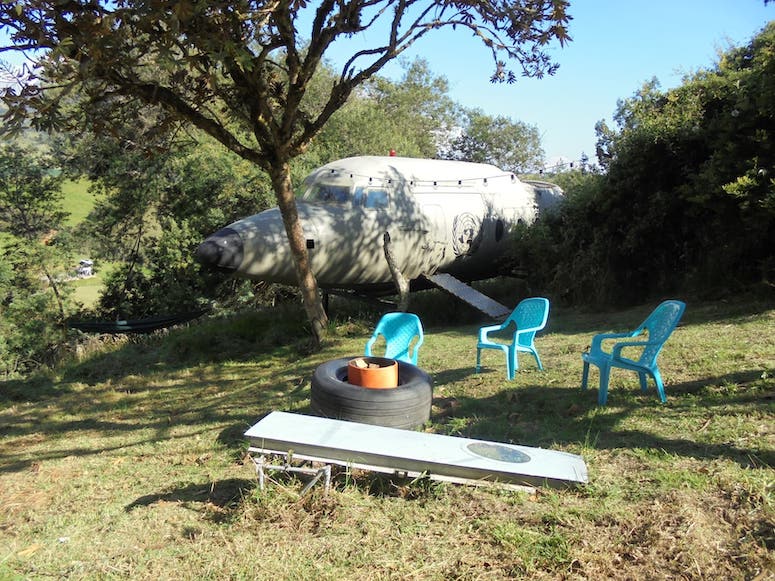 If you're into unique accommodation options, it really doesn't get any more unique than staying in a converted airplane cabin. The cabin can fit up to 3 guests and has a basic kitchen inside and a full grill outside. You will need a 4×4 to arrive here as the road is rough at parts or the host has a driver that can arrange for an additional fee. 
---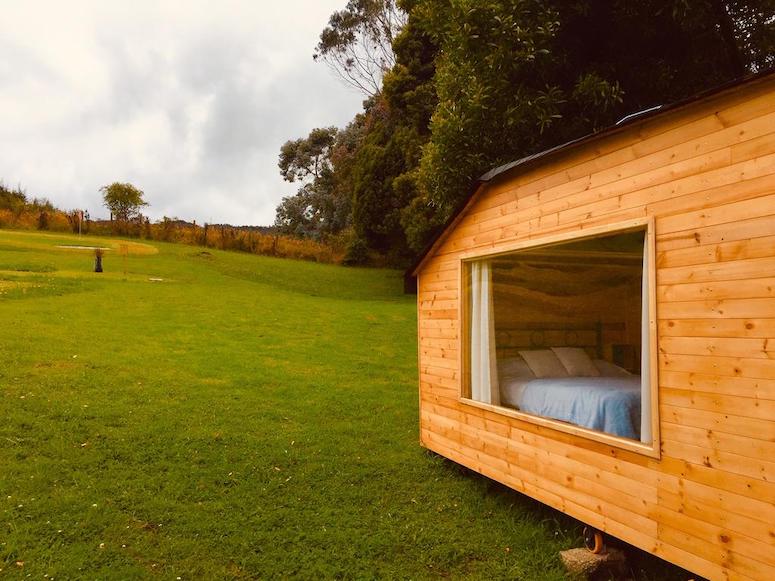 Hobu Montaña hosts several small cabins right next to a golf course on the property. The property has a campfire, golf course (with classes offered), horseback riding, and a fire pit to warm up in the chilly evenings. There is also a small restaurant and bar on-site so you don't have to worry about cooking. 
*This post is also available in: Español