*This post is also available in: Español
Tejo is a traditional Colombian game similar to "horseshoe" but much more exhilarating as it involves hurling a heavy disc at an explosive target. It's typically played in an old-school cantina, but now you'll also find upscale options in Bogotá to experience the game.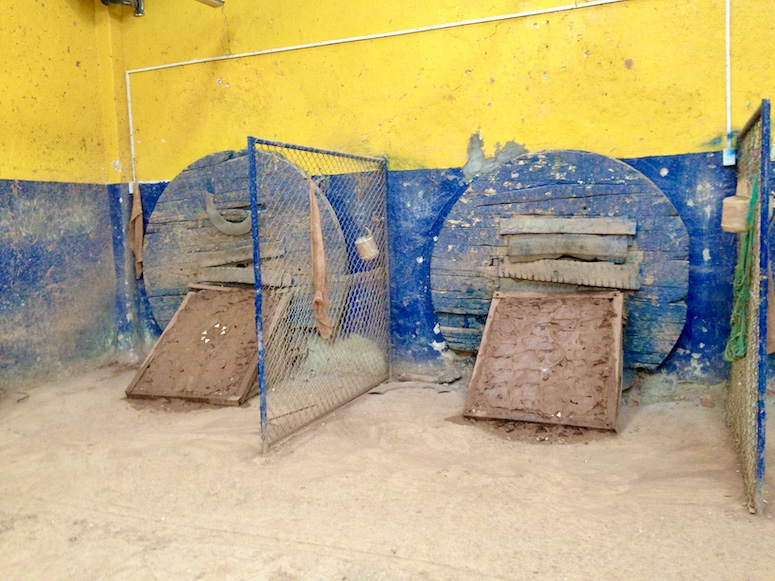 The origins of tejo date back to more than 500 years and was originally discovered in the town of Turmequé in Boyacá. The indigenous would typically drink "chicha", a fermented corn drink, and play during their ceremonies or settle differences by throwing a disc made of real gold. 
Today, the game is enjoyed while drinking a beer instead of chicha and a steel disc instead of gold. But the principles are the same and it's an explosively good time. 
---
How to play tejo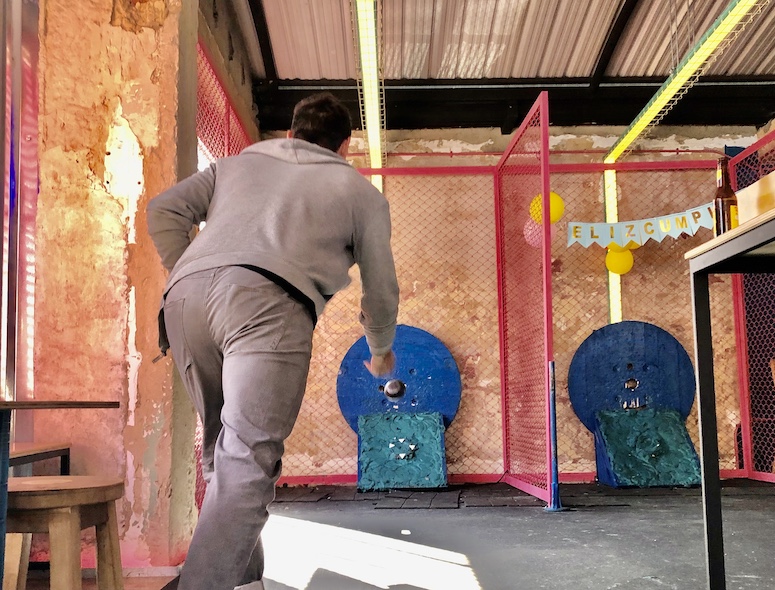 When you walk into a tejo environment you're going to first notice the cancha, which is the designated area to play the game for your group. The cancha is sometimes free as long as you are consuming beer or there is a rental fee for a certain amount of time. This varies with each place. 
Within the cacha is the bocín, or target, and this a rectangular board covered in clay with a metal ring and triangular papers filled with gunpowder on the ring.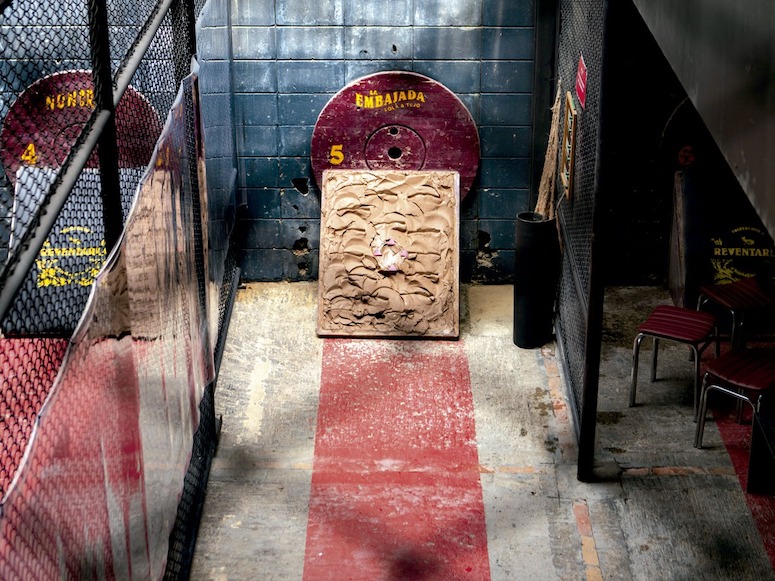 Your goal is to throw the tejo, metal disc, onto the board, and depending on where it lands or causes an explosion, you will get a certain amount of points.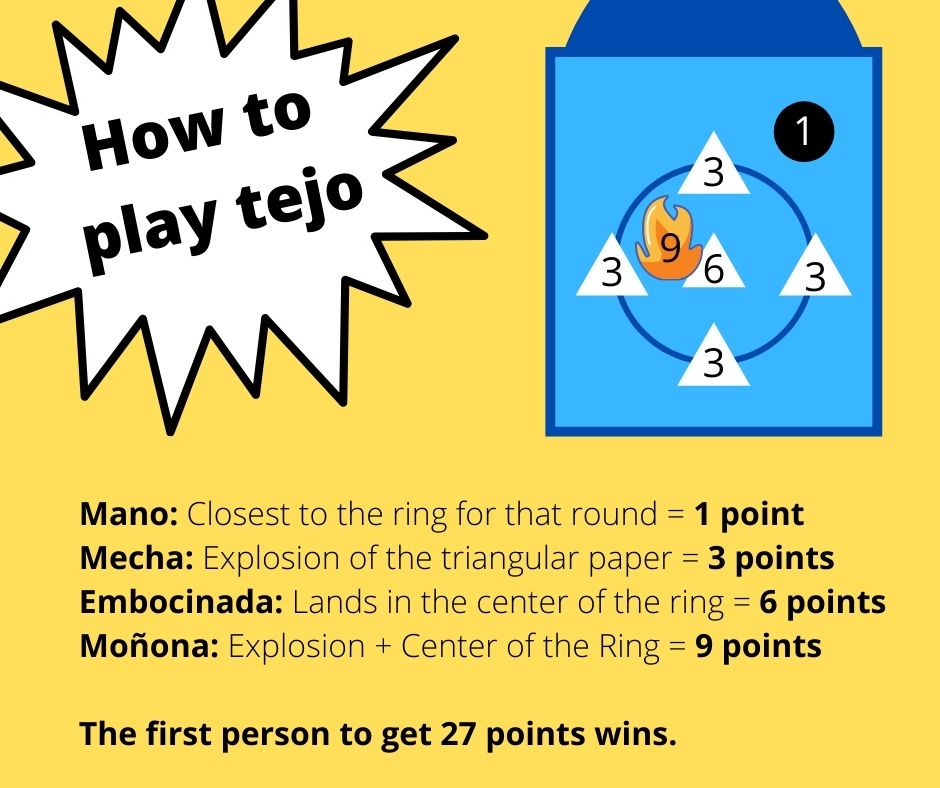 Each player gets one turn each round to throw the tejo. There are tejos of different weights and you'll want to choose the one you are most comfortable with. It's best to throw the tejo underhanded. If no one hits anything, the player closest to the metal ring for that round gets 1 point. 
Mano: Closest to the ring for that round = 1 point
Mecha: Explosion of the triangular paper = 3 points
Embocinada: Lands in the center of the ring = 6 points
Moñona: Explosion + Center of the Ring = 9 points
The first person to get 27 points wins. 
To be honest, once you start having a few beers it gets difficult to keep up with the points system. This is NOT the correct way to play at all, but my friends and I will simplify the rules to 1-point for each explosion, first person to 5 is the winner. 
---
Where to play tejo in Bogotá
Whether you are looking for an upscale tejo experience or an old-school local cantina, here are the best places to play tejo in Bogotá.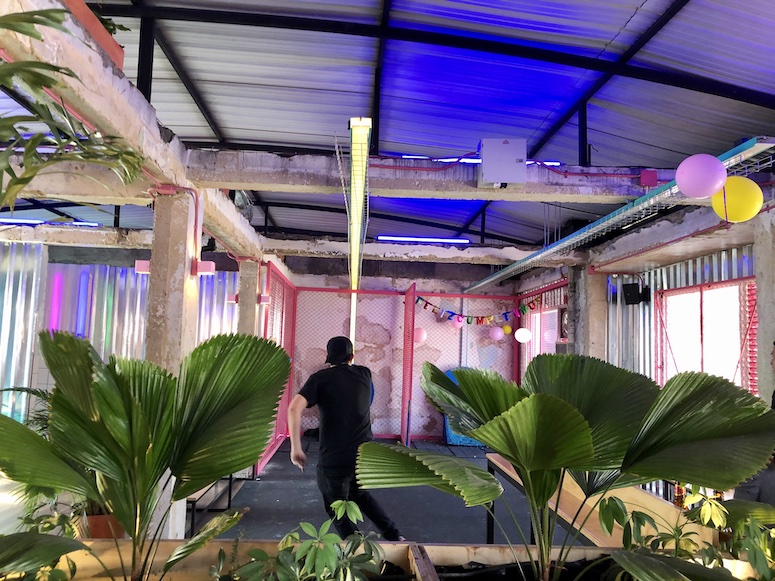 Turmeque is one of the new hip places to play tejo in Bogotá. The canchas are pink with surrounding tropical plants and a playlist of current reggaeton music to keep you dancing. They have two locations, a speakeasy black door entrance in Chapinero and an outdoor cancha in the financial district. The cost to play here is 15K COP/person for 1-hour or 25K COP/person for 2-hours of play and either option includes a beer. It's best to make reservations in advance.
Address: Chapinero, Calle 57 #13-10, Thurs – Sat 2-10pm / Sun 2-7pm | El Solar, Calle 73 #9-22, Wed – Sat 2-10 pm 
---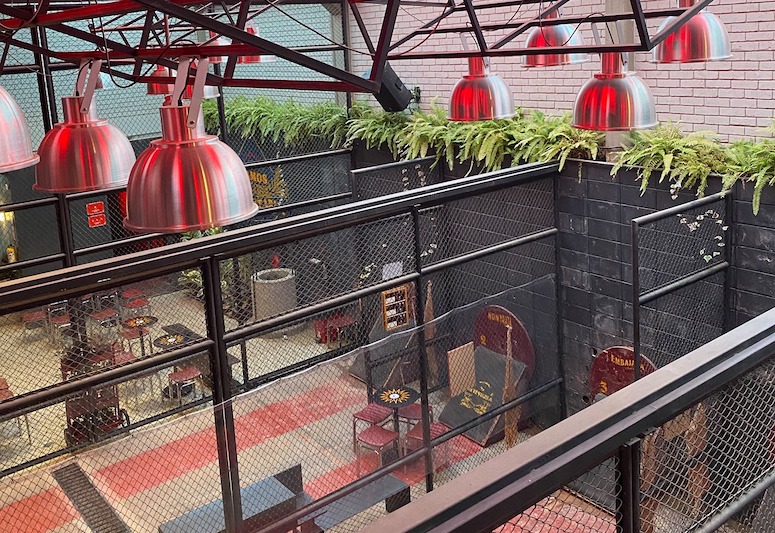 Tejo La Embajada is another upscale spot to play tejo in Bogotá. It's located in the artsy San Felipe neighborhood and has delicious food options, its own craft beer brand, and plenty of canchas to play tejo. The cost here is 60K COP per hour for up to eight people.
Address: San Felipe, Avenida Carrera 24 #76-20, Fri 4-11pm, Sat 1-11pm, Sun 1-6pm
---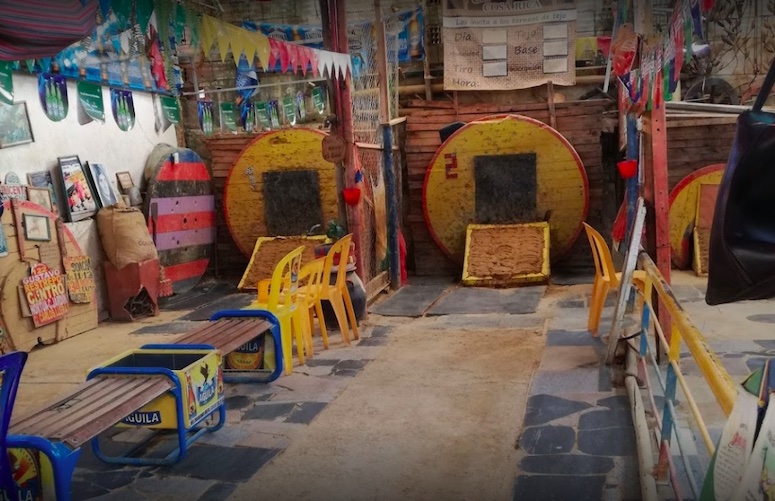 Club de Tejo Cosa Rica is for people looking to experience a traditional tejo environment with crazy Colombian style decor (it's very Andres Carne de Res-esque). There is no cost to play the tejo here as long as you are consuming. 
Address: Calle 163 #16-49. Fri – Sat 9am – 10pm, Mon – Thurs 9am – 4pm
---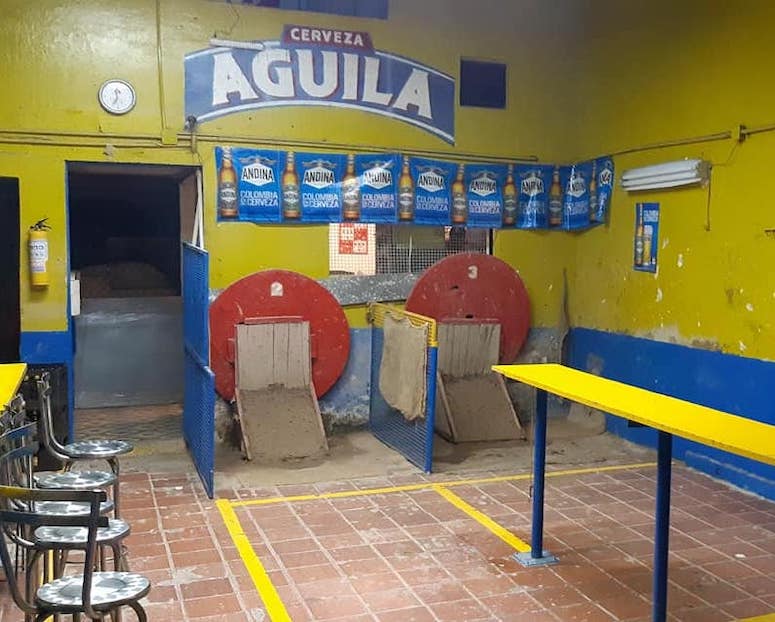 Campo de Tejo JC is where you'll find a no-frills true tejo playing experience, typically played by university students. It's located in Chapinero near Plaza Lourdes. 
Address: Chapinero, Calle 63#15-44, Mon – Sun 10am-3am
---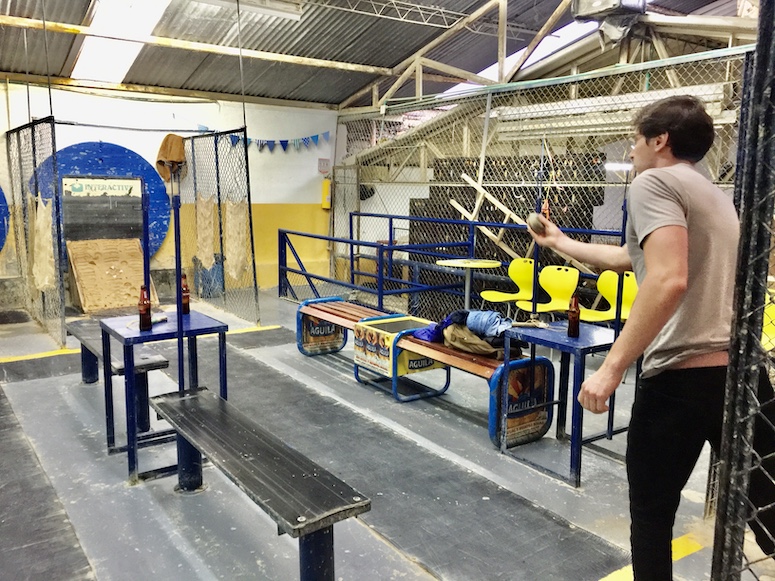 Club de Tejo La 76 is another ideal spot for people looking for the local tejo experience. Staff members here are helpful and happy to help with explaining the rules to get you started. A tejo cancha here costs 70K COP for 1-hour of use. 
Address: Juan XXIII, Carrera 24 # 76-56, Mon – Sun 10am – 11pm 
*This post is also available in: Español