*This post is also available in: Español
If you're going to be in Colombia you MUST try the coffee. It's the third-largest coffee producing country in the world, producing 1,785,744,000 pounds per year, and until somewhat recently, the good stuff has been exported. But now locals are embracing high-quality coffee and a number of specialty coffee shops, barista schools, and coffee tours are popping up.
For the good stuff, you can visit one of the growing numbers of local third-wave coffee shops in Bogotá. A third-wave coffee shop is the latest movement of where coffee is heading, and these places strive to make coffee an artisanal experience rather than serving pots of black coffee. When ordering a coffee at one of these places, I recommend requesting a pour-over style of black coffee. Then, before immediately pouring creme and sugar into it, take a sip first. Many people find that the coffee is so good on its own that nothing needs to be added to it.
Here are my favorite spots to grab a cup of coffee in Bogotá, Colombia.
---
COLO Coffee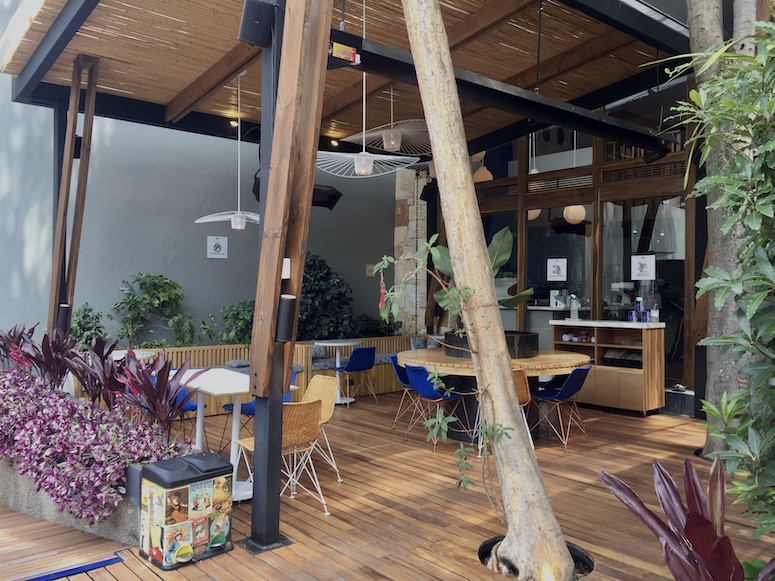 COLO Coffee is a spin on the words "loco" (crazy) and Colombia, making this THE spot for people who are crazy about coffee. They have three locations, but their Usaqúen location is STUNNING and features a coffee tasting room with workshops and full restaurant. It's a beautiful space to pass the day working on your laptop or socializing with friends. Be sure to try their "Black Honey" blend!
Address: Usaquén, Carrera 6a #117-26 | Zona T, Carrera 13 #83-19 | Quinta Camacho, Carrera 10a #70-48
---
Azahar Café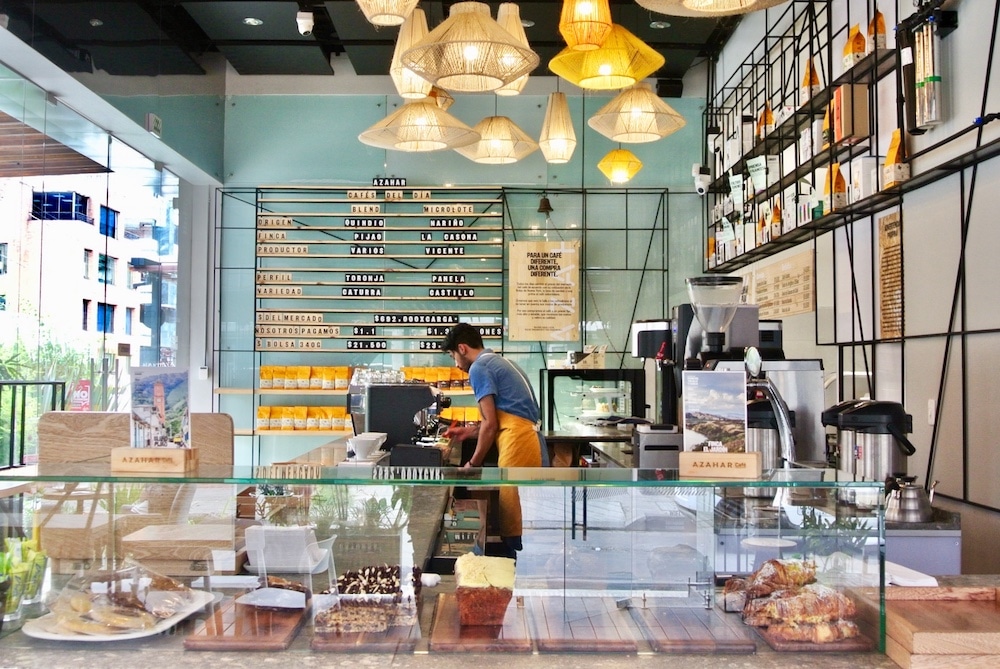 Azahar Cafe is located in the upscale Parque 93 and Nogal neighborhoods, featuring modern design surrounded by windows to let the natural light in. They can prepare various brewing methods like Chemex, V60 (pour-over), and French press. I also love that they are pet-friendly and have an ALL DAY breakfast – the best meal of the day!
Address: Parque 93, Calle 93B # 13-9 | Nogal, Carrera 9 #79-a-23
---
Café Origami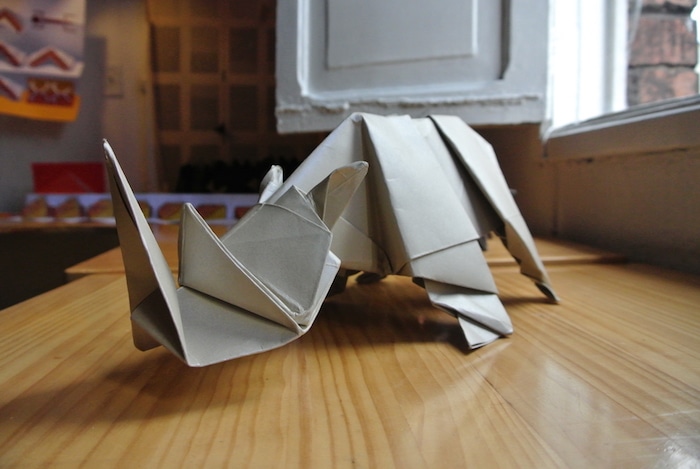 Café Origami is a super unique café to visit in Bogotá. Hence the name, the café creatively utilizes origami in the design. Light fixtures, wall art, and figurines are all made out of paper. It's also located in the bohemian La Macarena neighborhood so you have lots of great restaurants you can visit while you're in the area.
Address: La Macarena, Carrera 4a # 26c – 4
---
Libertario Coffee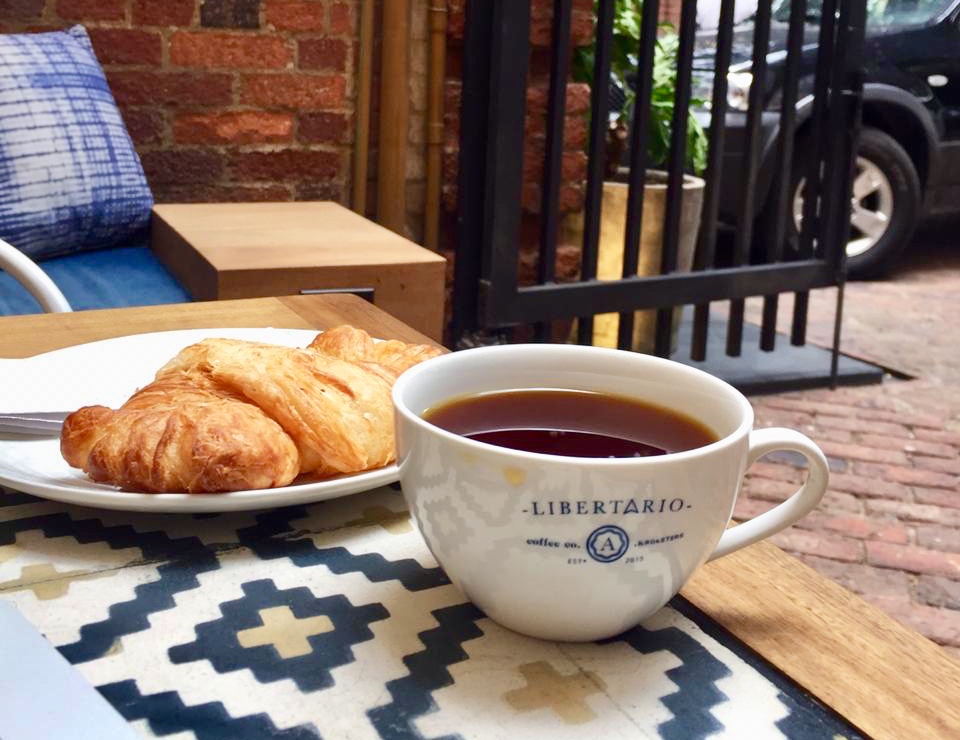 Libertario Coffee houses the perfect ambiance to spend the day enjoying one of their three specialty blends: Paz, Libre, and Rock – or try them all! They have a fabulous outdoor space with a complete coffee roastery and hang out spots inside. They also host special coffee events throughout the month and you can book a visit to their coffee farm while you're there.
Address: Zona G, Calle 70a #5-37
---
Café Cultor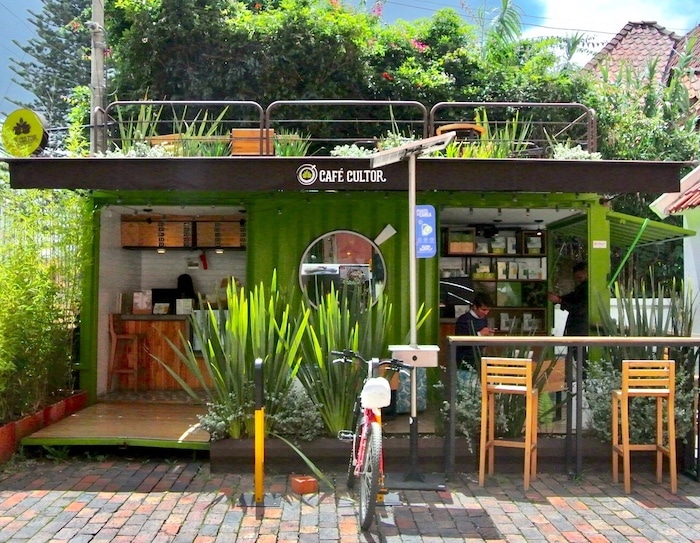 Café Cultor has a few locations and I checked out their spot in Zona G after hearing that it was made out of a shipping container. Besides making use out of a creative space, the coffee here is definitely worth a stop! Their location in nearby Quinta Camacho is also one of my favorite spots to work thanks to their cozy atmosphere and it's actually where they roast the coffee.
Address: Zona G, Calle 69 # 6–20 | Quinta Camacho, Calle 70a #9-44
---
Catación Pública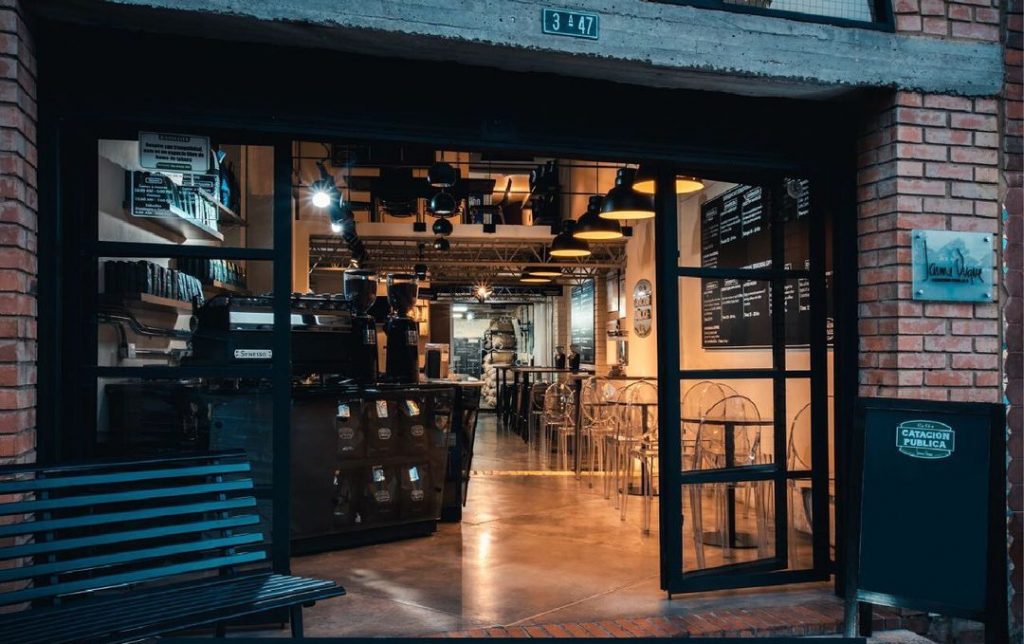 Catación Pública is located in the artistic and charming Usaquén neighborhood. They source and roast their own coffee and provide lessons on everything you need to know about the entire coffee process.
Address: Usaquén, Calle 120A #3A – 47
---
Arte y Pasión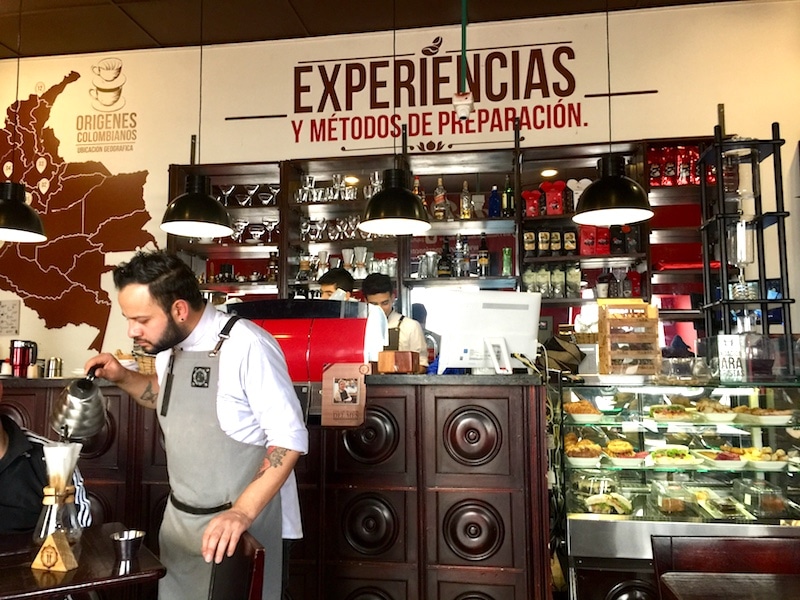 Arte y Pasión is a coffee shop and barista school in La Candelaria that truly delivers a unique experience. When ordering a pour-over they actually come to your table and make the coffee right there! You can also do a coffee tasting and learn about the different origins and tasting notes or take a barista class.
Address: La Candelaria, Calle 16 #7-76 
---
Varietale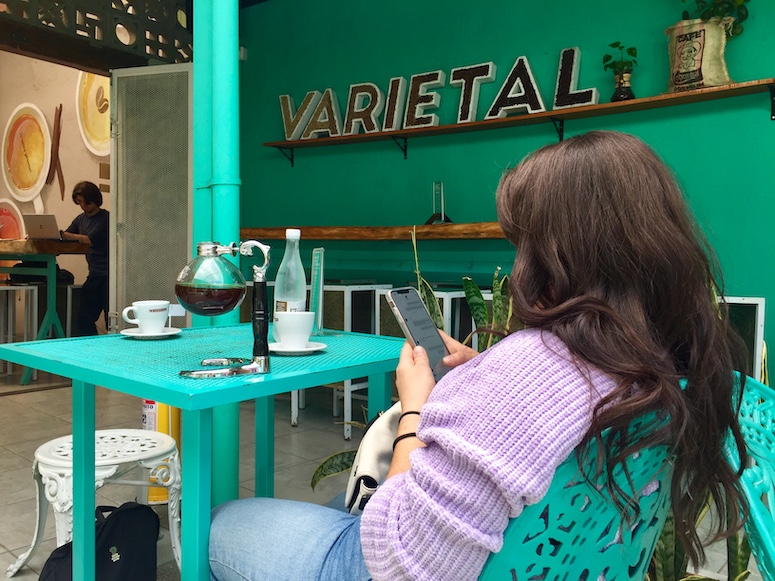 Varietale is one of the newer cafés to open in Bogotá and has quickly become a local favorite. They have a location in Chapinero as well as in Candelaria near Monserrate. They roast their single-origin coffee right in the shop and offer several ways to brew the coffee. Plus the pastries and desserts are amazing!
Address: Chapinero, Calle 41 #8-43 | Candelaria, Calle 12 #1-20
---
Divino Café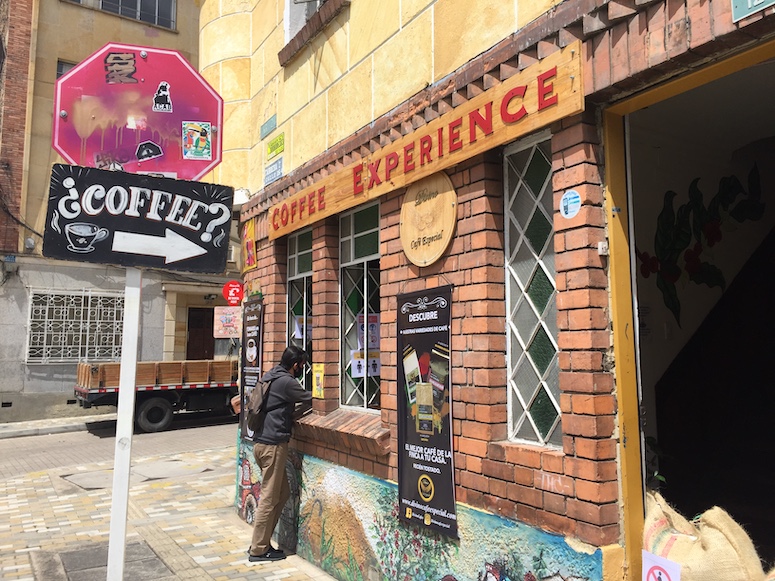 Divino Café is a small family-owned café in the historic La Candelaria neighborhood with freshly roasted coffee straight from their farm. The owner Leonardo also offers a coffee tasting experience and you'll never drink coffee the same way again after.
Address: La Candelaria, Carrera 4 # 4-46
---
Juan Valdez Origenes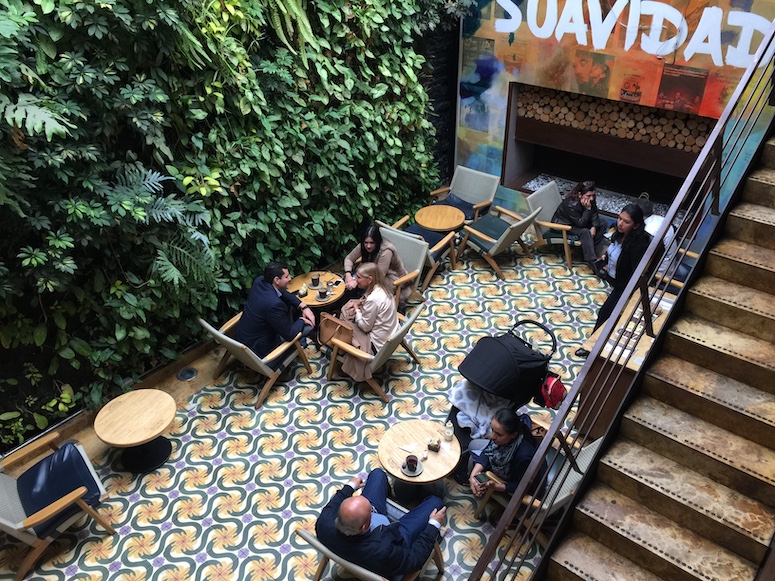 The normally commercial Juan Valdez coffee chain has launched themselves into the third wave coffee scene with their Juan Valdez Origenes store in Bogotá's Zona G neighborhood. The cafe is a massive three floors where you'll find tables filled with digital entrepreneurs working away on their laptops. This is the only Juan Valdez location where coffee can be prepared with a french press, v60, cold brew, siphon, or of course any of the classic preparations.
Address: Zona G, Calle 70 #6
---
La Divisa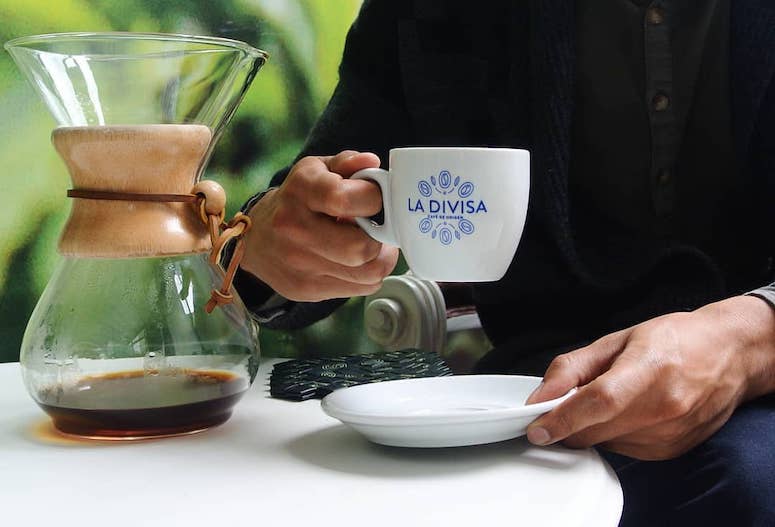 La Divisa no longer has a brick and mortar location but you can still purchase their amazing coffee via cafeladivisa.com. The coffee is sourced from their personal family farm from the Tolima region of Colombia with a focus on empowering women around specialty coffee.
Address: cafeladivisa.com
---
Where is your favorite spot for a cup of coffee in Bogotá? Leave a comment below! Or if you would like to discover more about Colombian coffee, try this coffee tasting with a local producer.
*This post is also available in: Español