*This post is also available in: Español
Tourism in Colombia is at a standstill with locals quarantined at home and international travelers banned for another few months, but that doesn't mean you can't experience a little of the magic this country is known for. With the launch of Airbnb's online experiences, people stuck at home can connect virtually with locals in Colombia and across the globe for a live one-on-one session of cooking classes, dancing, history, and more. I recently did one of the online experiences with friends located all over the world and we had such a great time being able to do an activity together. 
Airbnb makes the process easy and you'll be given a Zoom link to attend your experience after signing up. You'll also be given a list of ingredients or anything else you need to do before the experience to be prepared. A few minutes before the experience starts you'll be able to enter through the given link and be connected with your host and other attendees that have signed up. You can also sign up to have a private experience for just you and a group of friends. 
So from "traveling" to Bogotá to learn all about Colombia's exotic fruits or "heading to" Cartagena to learn how to make Colombian empanadas – here are some of the best online experiences happening right now in Colombia.
---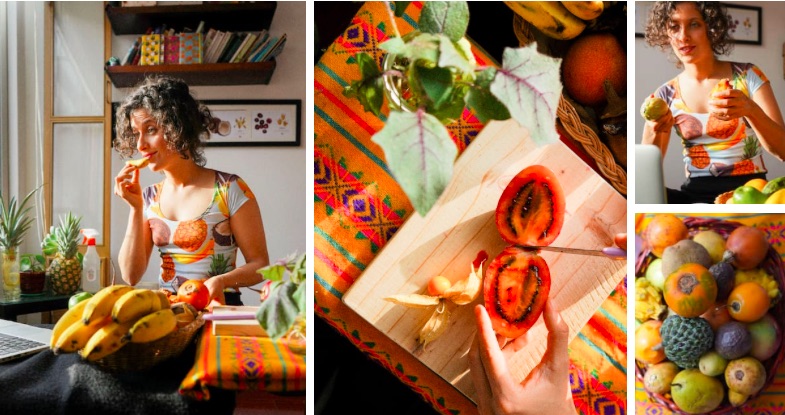 Get ready to become a fruit expert with Andrea as you learn all about the exotic fruits of Colombia through a mix of games and the sharing of her personal knowledge. You'll learn about how they grow, what are their trees, plants, and flowers, you'll get to know the ancestral and etymological origins of each one, curious facts and of course the benefits they bring to your health. You'll also learn how to make beauty products with the pulp and peel of traditional fruits. 
---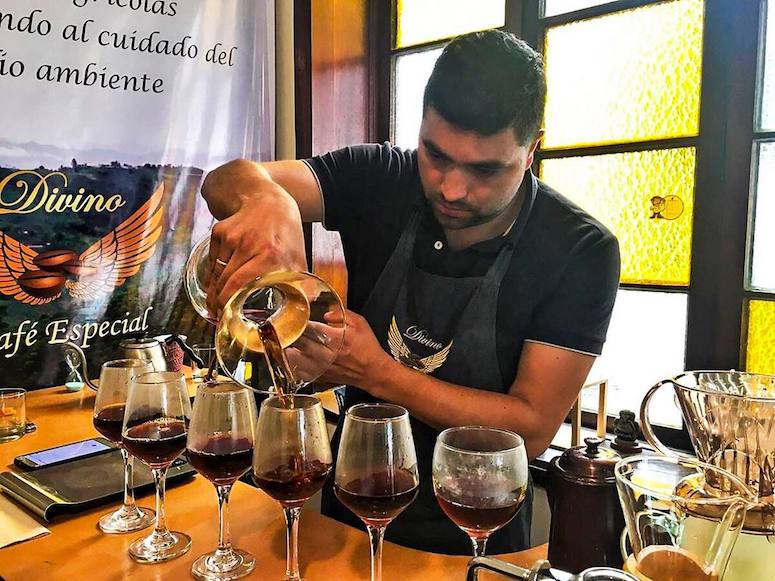 Learn all about coffee with Leonardo so you can brew coffee at home like a pro. I actually took his in-person class in Bogotá before the pandemic as I wanted to learn how to use the new Chemex I purchased and I learned so much! During his online experience, you'll prepare coffee with him in real-time, and he will teach you the technique of 2 different extraction methods with his recipes. You'll also be given an introduction to the world of specialty coffee in Colombia and its unique origin – plus recognize how to buy coffee anywhere in the world. After this experience, you will not look at the coffee in the same way.
---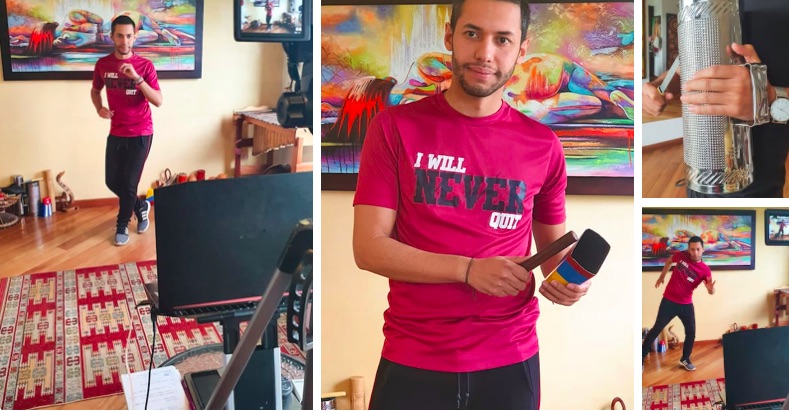 Learn the basic steps of Colombian salsa and other Latin rhythms (Merengue, Bachata, Reggaeton) with Germán David. In this one-hour private class for all levels, you will learn how to defend yourself on the dance floor even if you have never danced to Latin music before. And if you already have experience dancing, the level will be adjusted to further improve your dancing skills. 
---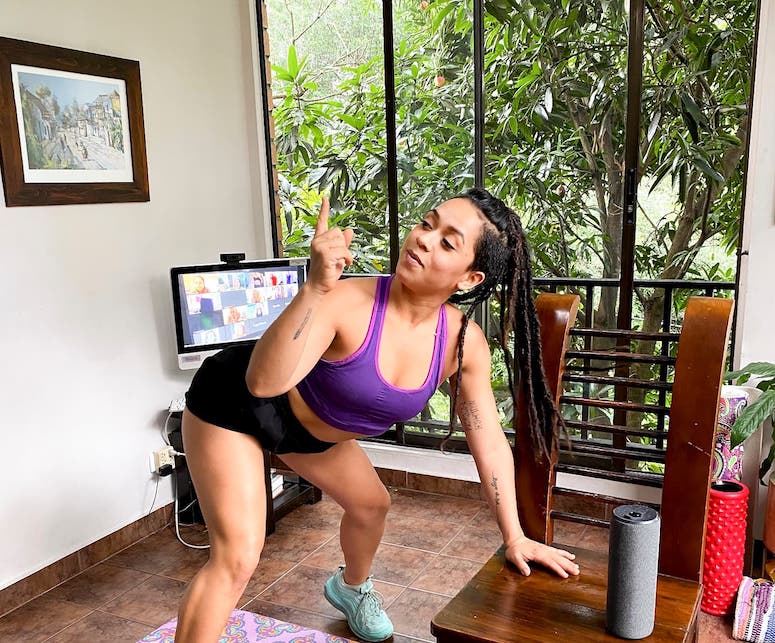 Now, the best thing about dancing at home is that you can actually dance like no one is watching! Learn the basics or more advanced booty shaking/twerk technics with Tania, a dance teacher in the vibrant city of Medellín. This hour-long class is for all skill levels and starts with a quick warm-up, going through the basics, and even creating a dance so you can keep practicing after the class. 
---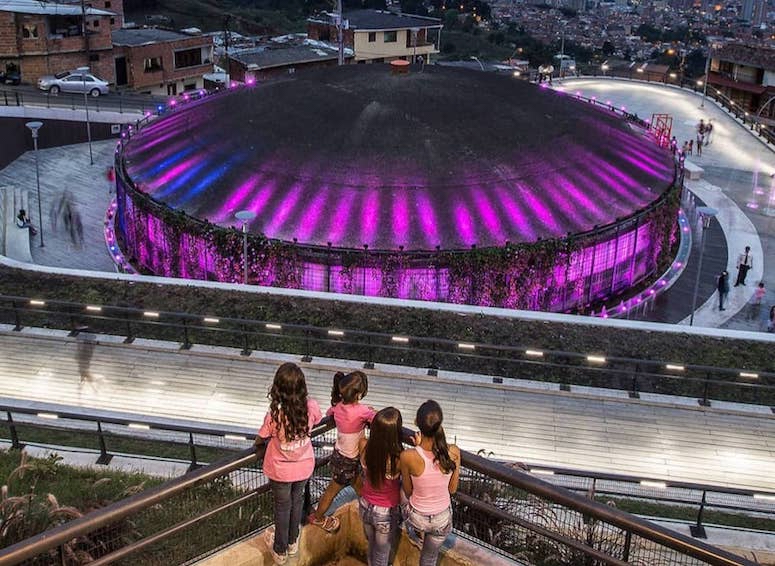 Medellín, a city that until a few years ago nobody recommended, much less thought to visit, is today a destination recommended by The New York Times and National Geographic, for being a city that has been reinventing itself from an extremely violent past, to being today one of the leading cities in terms of urban planning and social innovation. In this online experience with Sebastian, you'll discover the city by using a map of Medellín as a board game. You'll use photographs to take a virtual tour, in which you will be in charge of navigating, moving around the city, and discovering each of the places that marked different events in the history of Medellín. 
---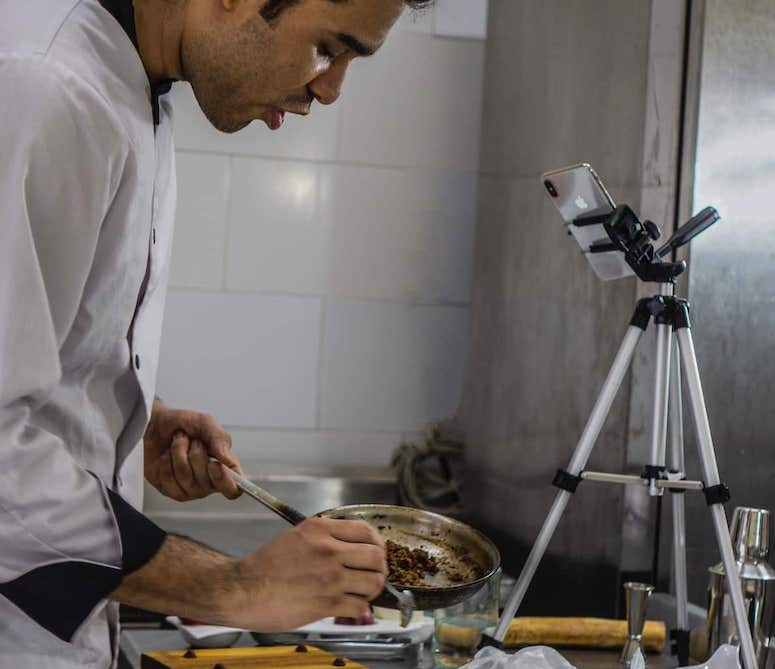 Get ready to make your own Colombian arepas and empanadas with José. The cooking class takes place in the kitchen of his family restaurant located in the historical center of Cartagena where you'll learn how to make traditional empanadas, arepas, patacones, and delicious sauces to accompany these. You'll also learn the history and culture behind each dish and a little Colombian Spanish along the way. 
---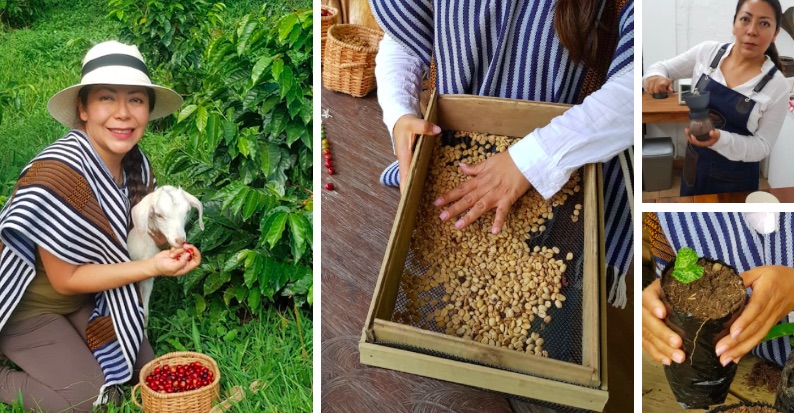 Join Elizabeth virtually at her coffee farm in the mountains of Colombia. The tour begins with an introduction to coffee origins and how it became the world's most-consumed drink. Then you'll get to tour the farm, seeing coffee trees, how they harvest specific cherries, how to peel them, followed by the drying process. Finally, you will learn how to roast coffee at home with very simple items, grind it and last but not least enjoy a delicious cup of coffee with freshly roasted beans!
---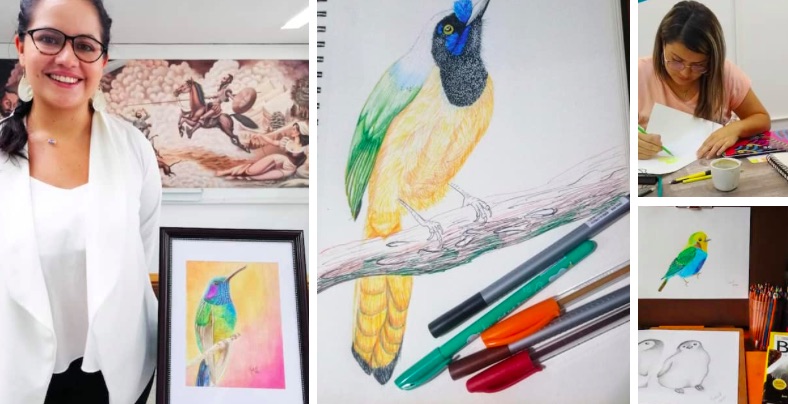 Colombia has a diverse population of birds and you can learn how to draw these beautiful winged creatures with Natalia from Armenia, Colombia. The objective of the experience is to learn the basics of bird illustration and have your own artwork at the end. You just need paper, pencils/colored pencils, and an internet connection to participate. 
---
Go back in time to the 1990s with your host Fernando, when the city of Medellín was the most violent in the world, car bombs and shootouts in every corner, politicians, judges, and police hiding from the bad guys, people fleeing the country, complete chaos, all because of a drug war, all because of Pablo Escobar and his enormous power. This is not only a Pablo Escobar tour, it is a story that includes Medellin and Colombia's economic, social, political, and cultural states back in the days, so we can truly understand Escobar's rise and eventual downfall and also comprehend, how Medellín transformed after this period. 
---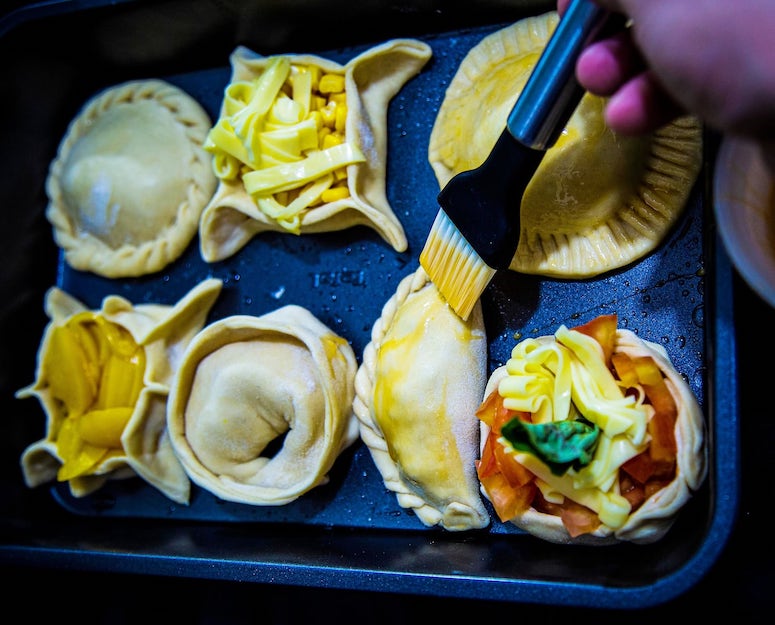 Learn how to make authentic Argentine empanadas with Pilar & Alejandro, a Colombian-Argentine couple living in Medellín. You'll learn how to make five savory empanadas and 1 sweet. You will also get a video to learn to make the fillings beforehand so that during the class you'll be able to focus on the proper ways to make the dough, knead and make the shape for each empanada (each flavor has a different shape) and how to assemble the empanadas to leave them ready to cook. You'll also learn how to make chimichurri sauce to accompany the empanadas. 
---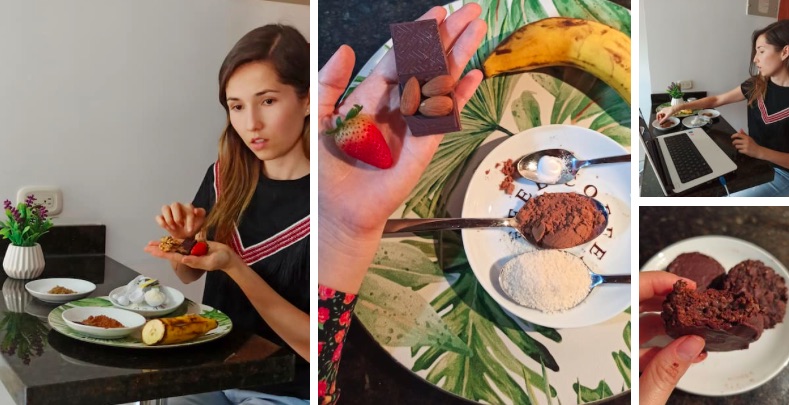 Sara is a foodie in Medellín that's going to show you how to make simple (and delicious) vegan brownies. From her kitchen, she will show you step-by-step how to make healthy brownies that won't make you miss the conventional ingredients. She will also show you how to decorate them beautifully for a perfect finish at the end. 
---
*This post is also available in: Español