Colombia is undergoing a boom in tourism as well as expats moving in that the country has never seen before. A country that was often associated with violence, drugs, and narcos before, is now associated with nature, culture, and amazing people. "Colombia's tourism industry has grown more than 300% since 2006 when only 1 million foreigners visited the country." (Colombia Reports)
I moved to Panama City, Panama in 2011 and not even Panamanians were going to Colombia then. Flights were crazy expensive in those days (like $600 USD expensive) and people were scared to go. But barriers began to break down as budgets airlines like Wingo and Viva Colombia entered the market and people saw what the country had to offer. I'd say now that Colombia is probably one of the top weekend destinations for people living in Panama.
However, it's not just Panamanians that are visiting. People from all over the world are starting to flock to Colombia and Bogotá is often an entry point into the country. However, most people visiting don't stay long in Bogotá as they are heading to more popular destinations like Medellín and Cartagena, and many travelers that visit Bogotá don't quite love it.
In the meantime, Medellín has become THE haven for digital nomads and foreign retirees relocating to Colombia and with each visit, I noticed the city becoming more and more infested with "gringos". A boom in hostel construction, restaurants, and foreigners walking around the famous El Poblado neighborhood has become the norm. Selina opened the largest hostel in Latin America in Medellín to keep up with demand. It truly is an amazing city with comfortable weather, super friendly people, and things to do so when I tell people that I chose to move part-time to Bogotá over Medellín, they are surprised! I normally have to defend myself because Bogotá gets a rap as being this cold, gritty city that you would never actually choose to move to.
However, what people don't know is that the largest city in Colombia is one of the country's best-kept secrets.
The City
Bogotá is a bustling cosmopolitan city of over 8 million people with an incredible vibe of young people from all over Colombia that have made it their home, as the top universities are located here. It doesn't feel at all touristy, and instead, you're immersed into people's everyday busy lives like a local.
Some streets are gritty with graffiti and vibrant street art while others are polished and home to Colombia's famous actors or politicians. The people walking around are well dressed in mostly black, the official color of city dwellers. Certain areas like Chapinero almost has this Berlin-esque underground vibe where creativity is booming and filled with secret hipster haunts that you have to know about. People zoom by you on bicycles on Carrera 11, which has become a popular way to get around. They even close the roads every Sunday for the Ciclovia where locals get to enjoy the "calles", car-free. But during the week, streets are also jammed packed with cars and pollution for a city whose urban population has exploded over the years, without a proper public transit system to handle it.
This is a city that doesn't click with everyone, but if you enjoy cosmopolitan life, are a foodie, like nightlife, and shopping, this is an incredible place to visit.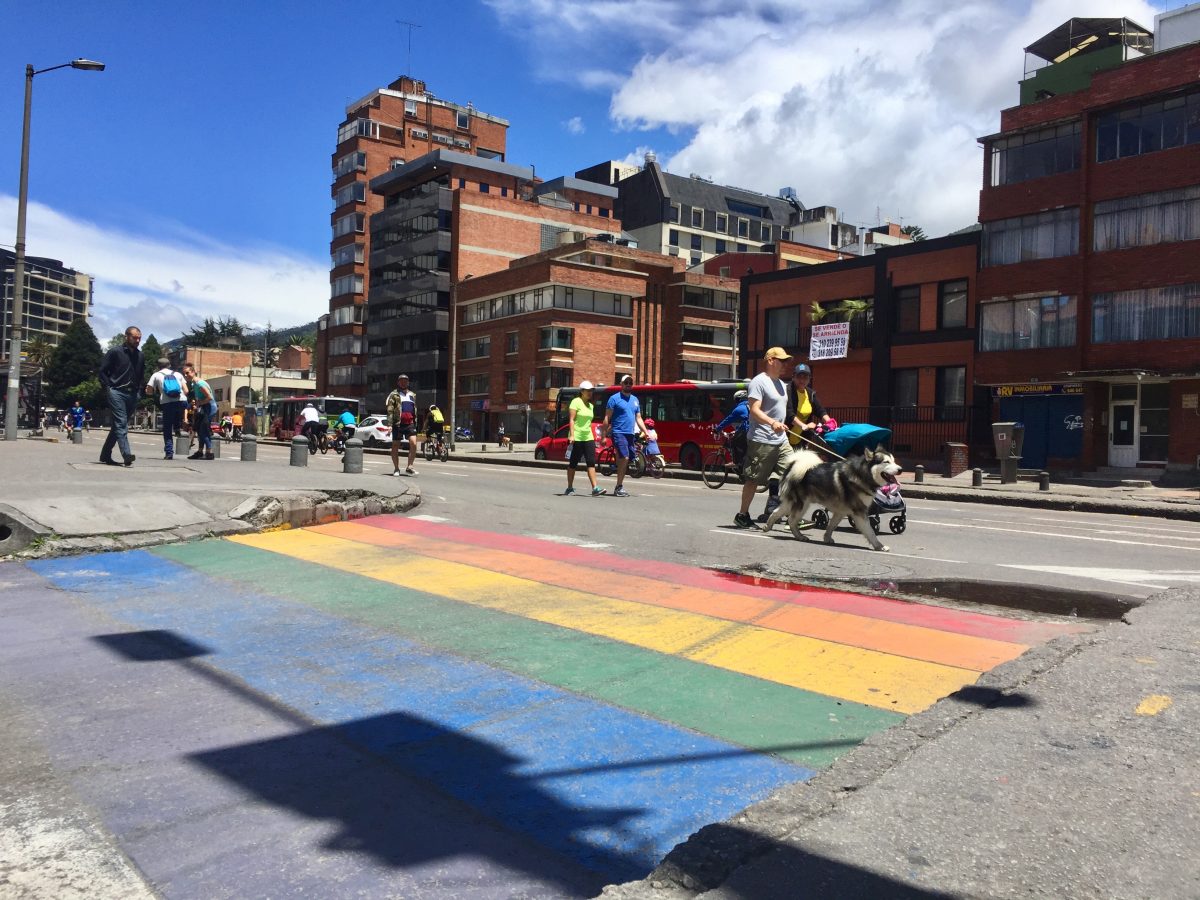 The Hotels
Bogotá is a city that oozes style & creativity so it's no surprise that there are some gorgeous boutique hotels you can stay at. The BOG Hotel creates a sophisticated, boutique experience near the Zona Rosa entertainment district. Or Casa Legado in Bogotá's charming Quinta Camacho neighborhood creates a luxury bed & breakfast experience for travelers.  Colombia, in general, also has some of the best-designed hostels that I've seen and there are several hostels in Bogotá that almost feel like a boutique hotel without breaking the bank. The newly opened Chapinero Hills Hostel in Chapinero immerses you right into one of Bogotá's most vibrant and hip areas. Or the Selina Hostel in La Candelaria has taken attention to detail in their design for people wanting to stay in the historic district.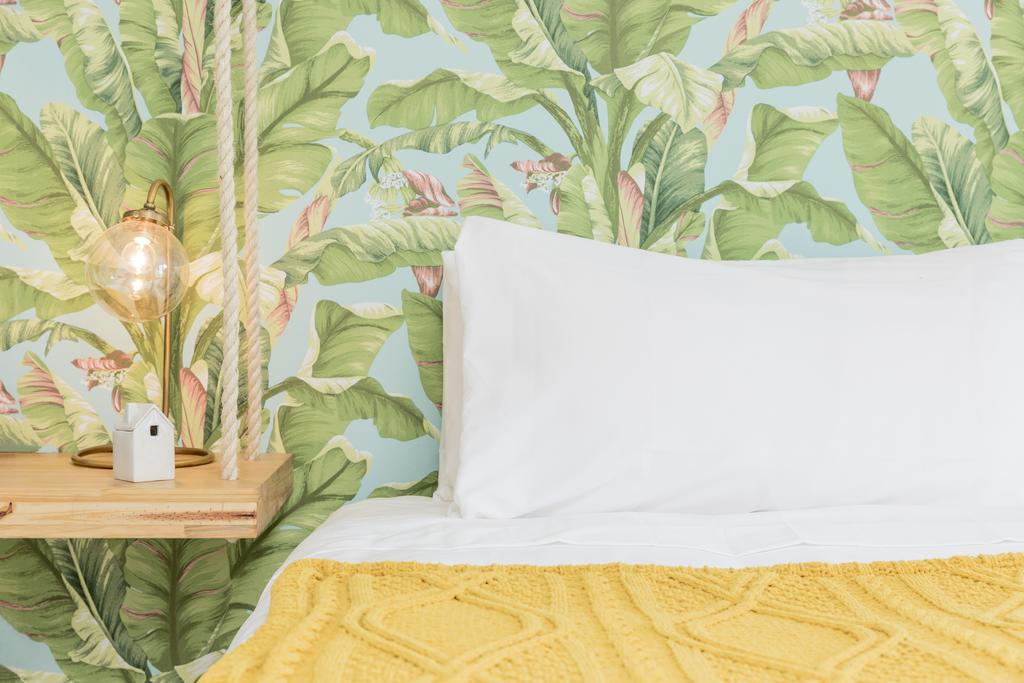 The Food
The booming gastronomic scene is the #1 reason you need to visit Bogotá. This is a city that revolves around food. I'm talking row after row of restaurants, neighborhoods that are solely hip eateries, from hidden local secrets to world-famous restaurants like Harry Sasson and El Cielo. The restaurants are usually bustling with people and you'll want to make a reservation at any new establishments. The best part though is the affordability of eating out and you'll probably find the cost to be about a third of the cost of fine dining in major cities around the world. If you want to experience the best of Bogotá's blossoming food scene, be sure to sign up for the Bogotá Bites: Urban Food Tour.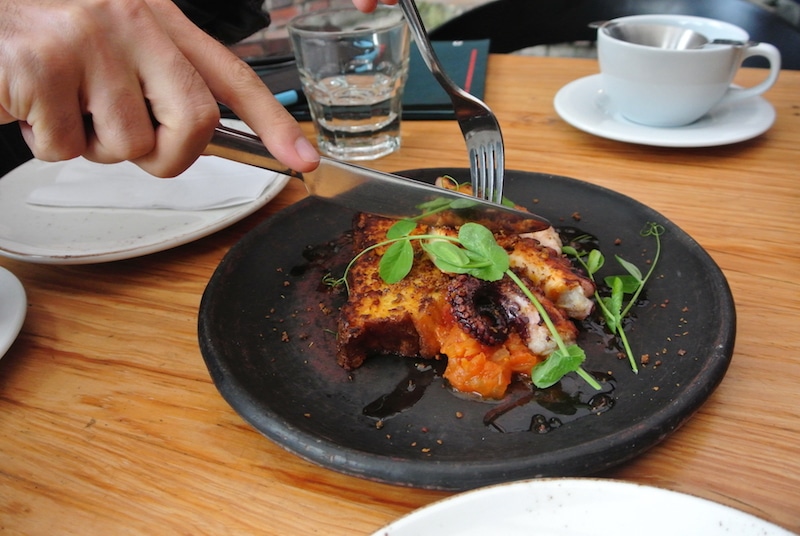 The Coffee
Normally when you think of coffee, Colombia is probably one of the first countries to come to your mind. It's the third largest coffee producing country in the world, producing 1,785,744,000 pounds per year, and until somewhat recently, the good stuff has been exported. But now locals are embracing high-quality coffee and a number of specialty coffee shops, barista schools, and coffee tours are popping up in Bogotá. For the good stuff, you can visit one of the growing numbers of local third-wave coffee shops in Bogotá. A third-wave coffee shop is the latest movement of where coffee is heading, and these places strive to make coffee an artisanal experience rather than serving pots of black coffee. Basically, places full of hipsters with tattoos. When ordering a coffee at one of these places, I recommend requesting a pour-over style of black coffee (v60 or Chemex). Then, before immediately pouring creme and sugar into it, take a sip first. Many people find that the Colombian coffee is so good on its own that nothing needs to be added to it.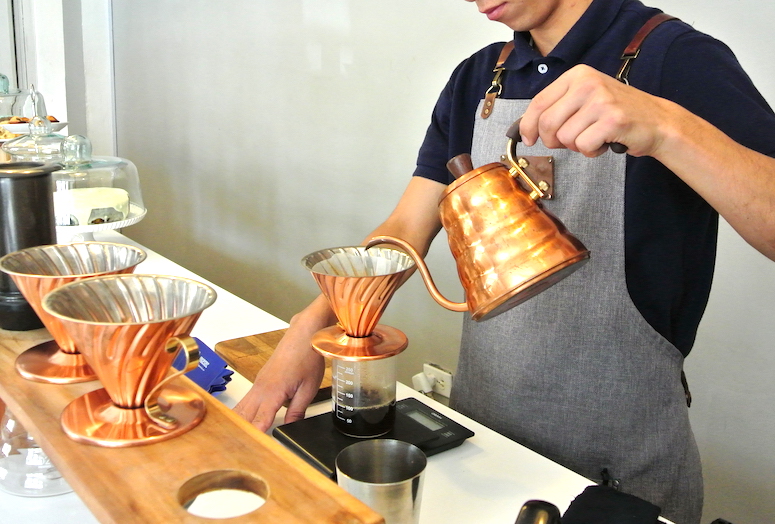 The Nightlife
Bogotá might have some of the best partying available in Latin America. I'm serious. Bogotános LOVE to party and if you're out in the Zona T entertainment district on a weekend, get ready for a wild night. This area of the city has row after row of nightclubs and you can find a place for any type of music. The partying in Bogotá ranges from upscale venues where you have to know someone to get in, to casual spots blasting reggaeton, to electronic music clubs that stay open until the wee hours. Bogotá is also home to Theatron, which is one of the largest nightclubs in Latin America, packing in up to 5,000 people on a Saturday night. It feels like an entire city inside, consisting of five floors with 13 different ambiances. You'll find all types of Bogotános here because the party is good and you can't beat the price – open bar from 8 pm – 3 am for 50K Pesos ($16 USD). Be sure to read, 10 Nightlife Spots To Experience Before You Leave Bogotá for the current best spots to get your party on.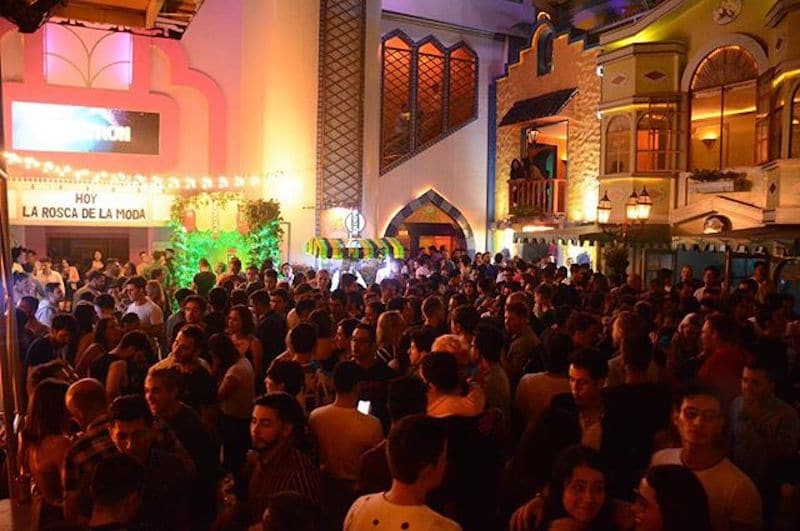 The Shopping
Bogotá is an incredibly hip and edgy city where you'll that the locals like to express themselves with what they are wearing. And where are they getting all of these cool clothes? Possibly from an emerging scene of their own local independent designers. In Bogotá, you can find one of a kind items to bring back home and I find that the prices are very reasonable for the quality you are getting. Plus when you shop local, you are helping to support the creative design scene in Bogotá rather than buying mass-produced items at the mall.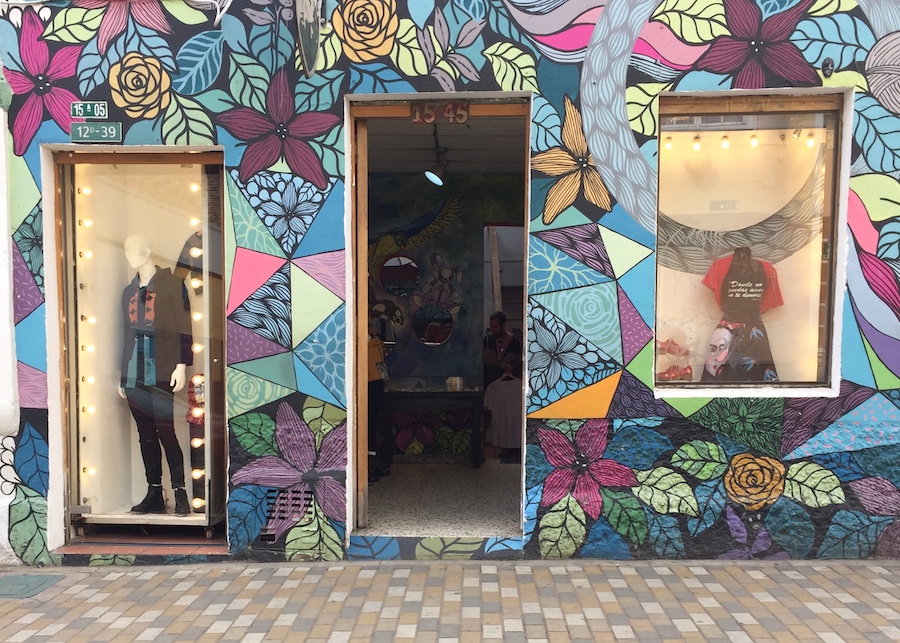 The Weather
Weather is something that is definitely suggestive, but after 7+ years of living in hot & humid Panama City, I am enjoying a new climate and I find the weather in Bogotá to be comfortable because it's basically fall weather all year. During the day it's typically 67° F (19° C) which is perfect for a light jacket or sometimes short sleeves when the sun is out (the sun is surprisingly intense). In the evening it's usually 50° F (10° C) so you'll need a heavier jacket but it's still comfortable. Thanks to the mild climate, no one has heating or cooling, which keeps the electric bill costs super low. However, Bogotá does has lots of gray, drizzly days but it's tamer than Panama City's godsend downfalls in the rainy season (I do miss my Panama City pool days though).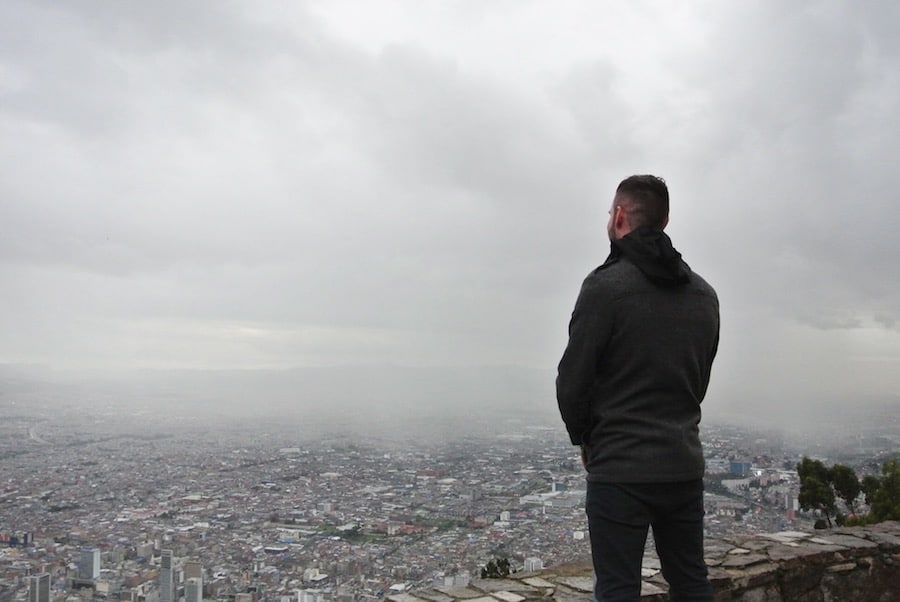 But is it safe?
I think safety is the #1 question people ask before visiting Bogotá or Colombia in general. Colombians have grown up with living in fear and the crime is nowhere near as bad as it used to be but things still happen. I've never personally had anything happen to me (knock on wood) and I feel safe walking around my neighborhood in Chapinero and most parts of the city, but unfortunately, Bogotá is a city where you have to always be on guard. Colombians have a saying "Don't give papaya", which means don't give a reason for someone to rob you (having your phone out, wearing expensive jewelry, speaking English loudly, etc). So pay attention to your surroundings, if people have their phone out or not, don't walk home alone at night, watch your pockets on a crowded bus, try to blend in, etc. If you've grown up living in a big city, these things are probably common sense to you. Bogotá is a wonderful city that you can safely enjoy when taking a few precautions.
Have you spent timing visiting or living in Bogotá? What do you think? Leave a comment below.