If you're looking for a properly made cocktail, Bogotá does not disappoint. From secret speakeasy bars to rooftop views to insane happy hours, these are the spots for the best cocktails in Bogotá, Colombia.
Huerta Bar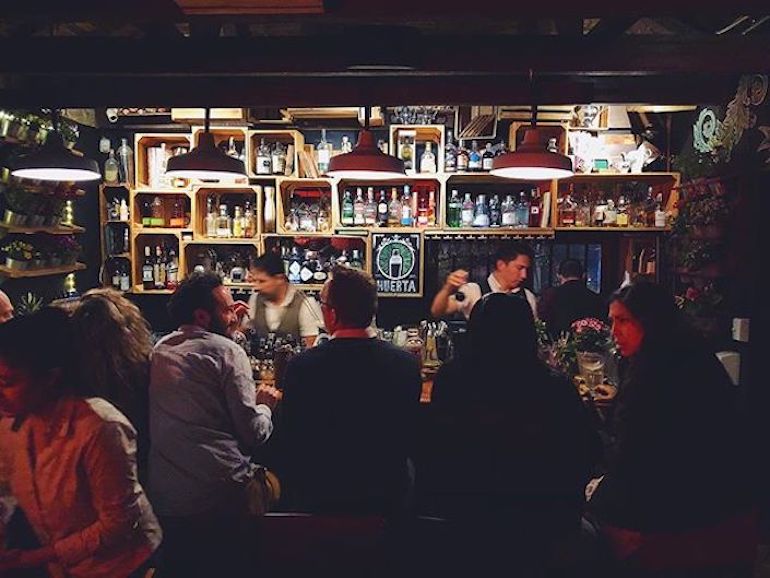 Huerta Bar is innovating the cocktail scene in Bogotá with their unique passionately cocktails. They are located in a British style house in the charming Quinta Camacho neighborhood and you could easily pass this hidden gem if you were walking by. The ingredients they use are homemade and extracted from over 700 plants they use to create cocktails that you will only find here. 
Address: Quinta Camacho, Calle 69a #10-15
---
Pedro Mandinga Rum Bar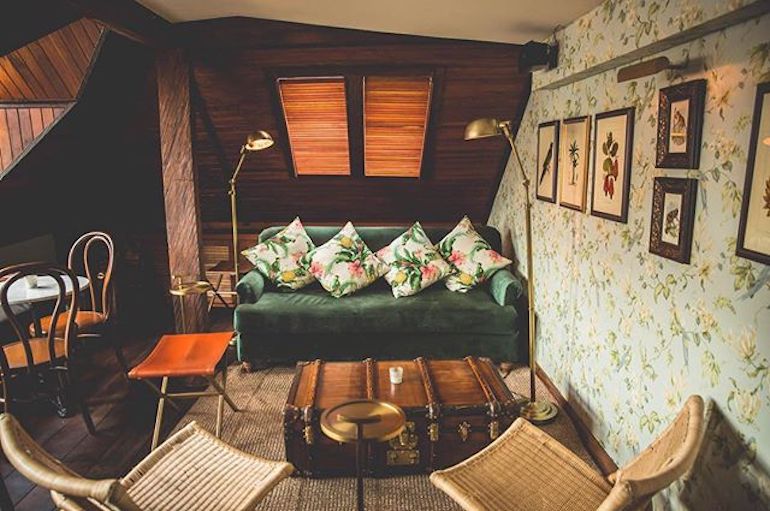 Pedro Mandinga is one of my favorite cocktail bars in Panama City and thankfully they decided to open a second location in Bogotá! The rum is produced from Panamanian raspadura sugarcane and comes in spiced or silver varieties. This rum is used to make the BEST mojito you will every try. I'm serious. But besides making a seriously good mojito the ambiance of the bar transports you back in time to a cozy Caribbean atmosphere where you can sit back and sip a rum on the rocks or a specialty cocktail. 
Address: Usaquen, Calle 117 #6a-05
---
Yumi Yumi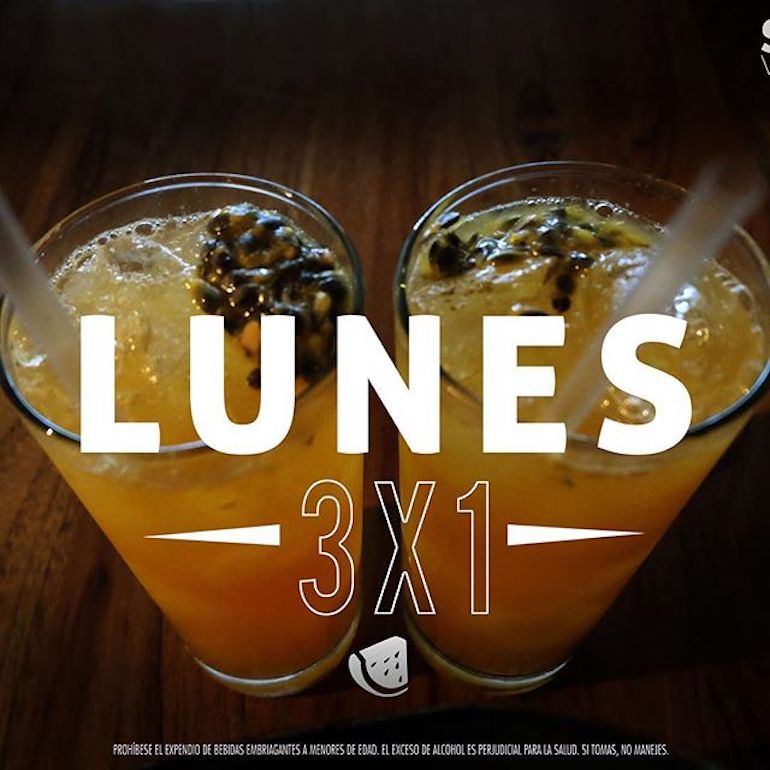 Yumi Yumi is famous for two things: using fresh fruits in their cocktails and their crazy happy hour specials. They have 2 x 1 cocktails all day, every day (because who only has one drink) and on certain days and times have 3 x 1 specials.
Address: Zona T, Carrera 13 # 83-83
---
Vietato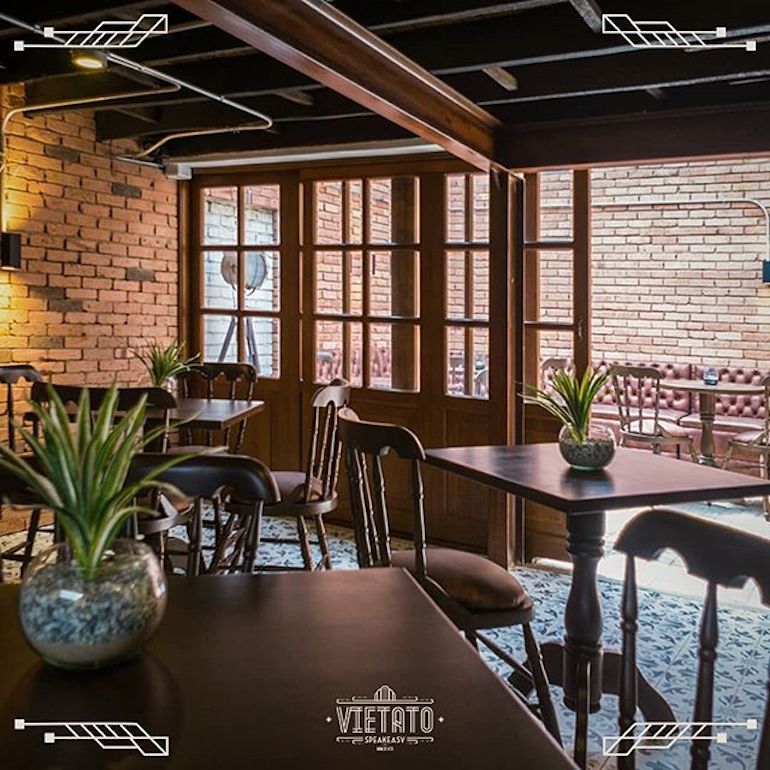 There are a select number of secret speakeasy bars opening in Bogotá and a requirement for this type of establishment is to make a good cocktail. At Vietato, you'll enter through the door of a refrigerator of a nondescript corner store in Zona T and head up a flight of stairs to a dimly lit bar area. The bartenders can whip you up one of their classic house cocktails or serve you one of their house craft beers. Vietato does require you to have a membership to enter which you can apply for via their website, or write their Facebook page for the password of the day. 
Address: Calle 86A # 13A – 22
---
The Blind Tiger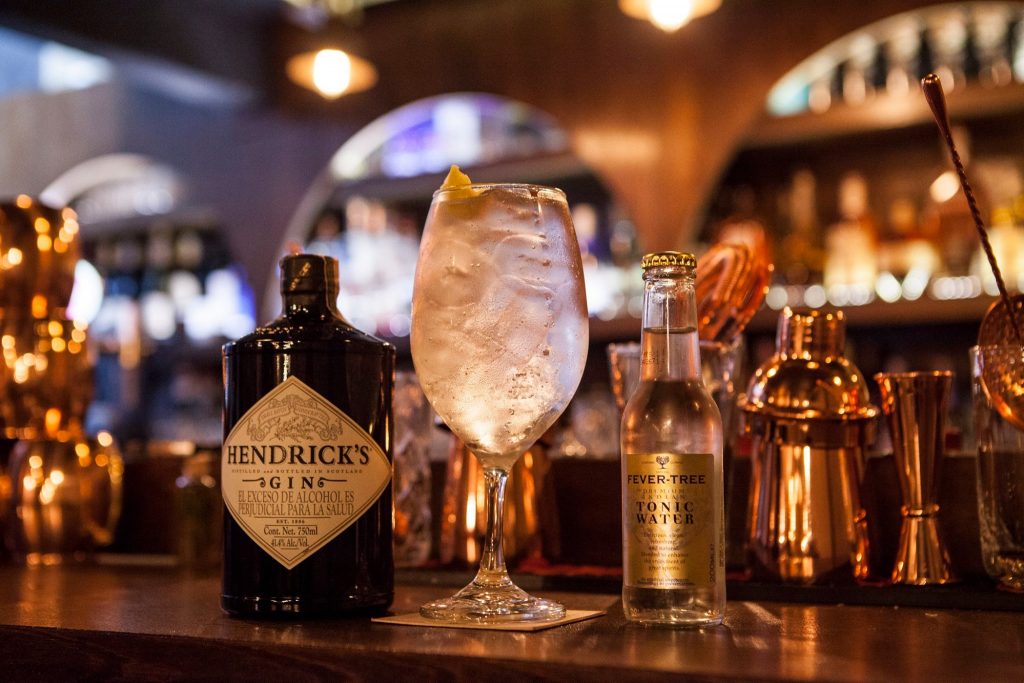 The Blind Tiger in another speakeasy-style bar in Zona T where the entrance is through a bookstore that brings you into a prohibition era style bar. Be sure to try their lulu infused cocktail for something unique to try!
Address: Zona T, Carrera 12a #83-20 
---
Red Room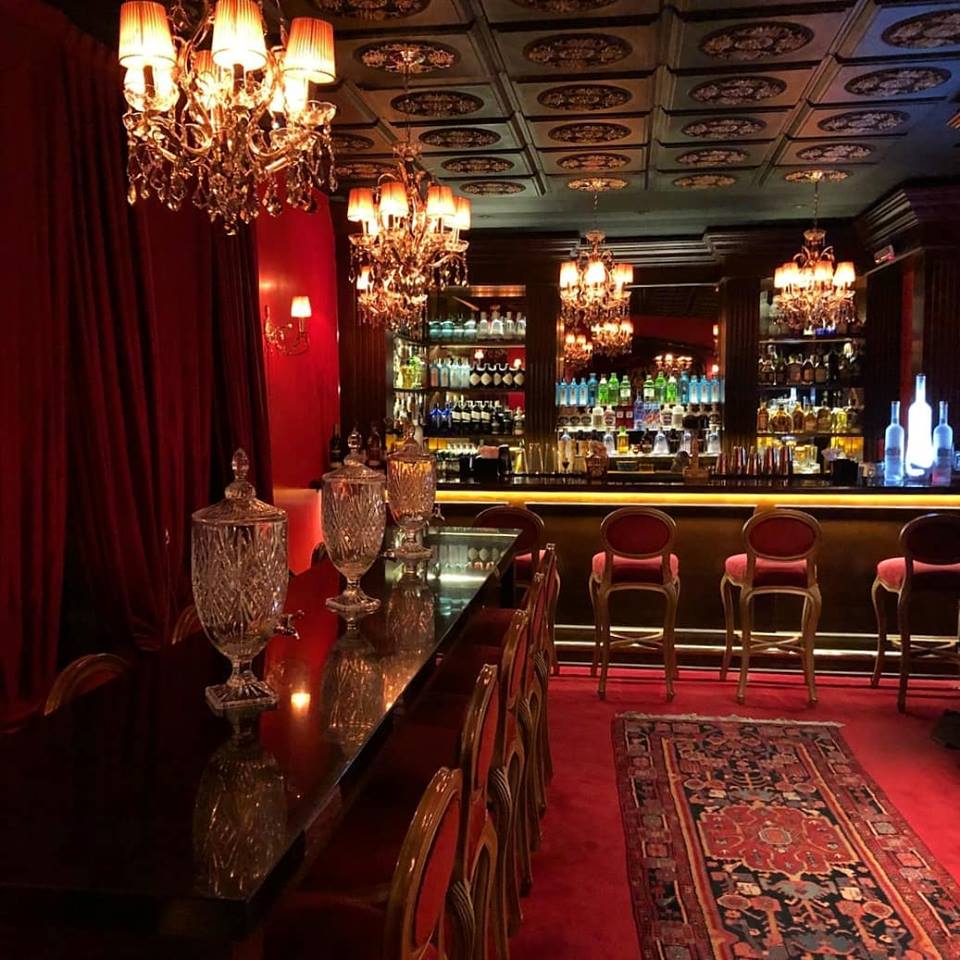 Red Room is a hidden gem in a classic British style house in Quinta Camacho. The decor is amazing with plush red furniture and luxury touches spread over three floors. The first floor is dedicated to craft cocktails, the second floor features whiskey and live music (jazz on Fridays and house music on Saturday), and wine on the third floor. 
Address: Quinta Camacho, Calle 70a #11-64
---
Apache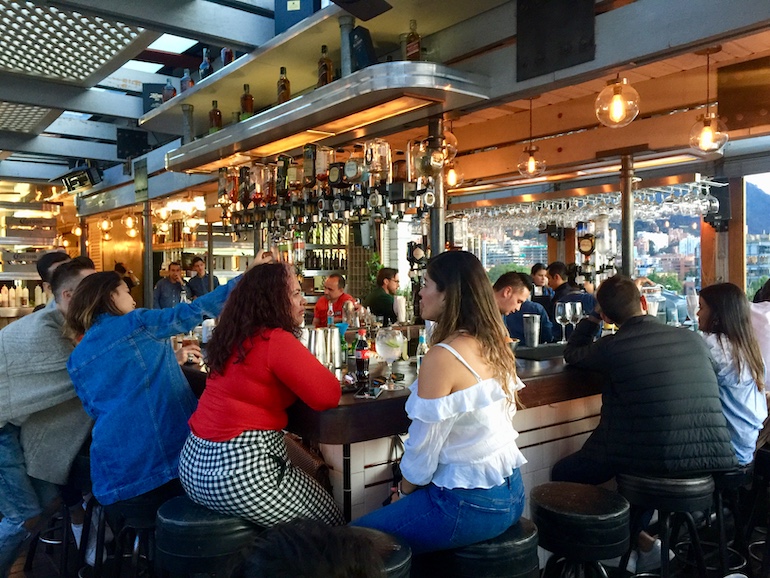 Apache is located on the rooftop of Click Clack Hotel and offers a stunning view of Bogotá with a world-class selection of cocktails (they are pricey though). The venue attracts an upper-class clientele of locals and visitors and gets packed on the weekend! I recommend arriving at 5 pm to enjoy the sunset.  
Address: Parque 93, Click Clack Hotel, Carrera 11 #93-92
---
Queen Victoria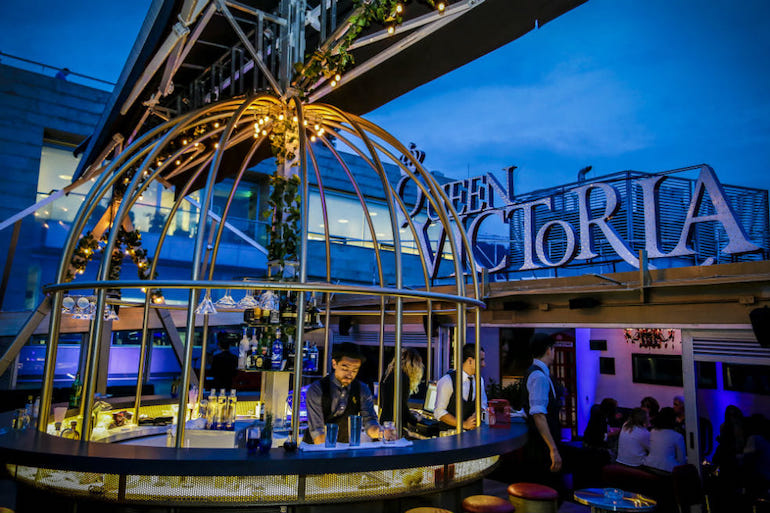 Another rooftop bar in Bogotá is Queen Victoria, located on the roof of Hotel GHL 93. While the view from the rooftop isn't great, they know how to make a good cocktail. On weekends they usually have a DJ playing disco house music and a beautiful crowd of Bogotanos.
Address: Parque 93, Hotel GHL 93, Calle 93 #11A-11
---
The Oxford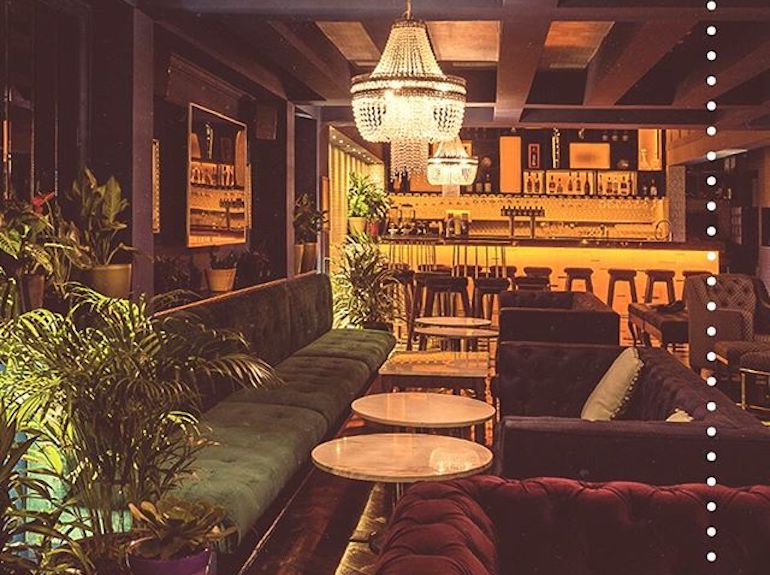 The Oxford is a newly opened cocktail bar in Bogotá with a classic luxury feel and the guys here know how to prepare a cocktail. It's the perfect spot to sit back with a group when you need somewhere quiet in the lively Zona T district.
Address: Zona T, Calle 82 #12a-22