You can do just about anything on an app now… order food, order a driver, chat with someone across the world, the options are endless! In Bogotá there are a number of apps that have popped up that can truly make your life easier, so here are my top 12 apps that everyone should have on their smartphone.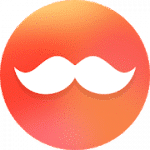 Rappi: Rappi is a delivery service in Bogotá that has become a way of life. You can literally order almost anything from groceries, home goods, liquor, food from popular restaurants, and more with most things arriving in less than an hour. If something isn't in the app database you can also put in a special delivery request. They even have a "Prime" delivery option for $14.900 COP/month where you can enjoy unlimited deliveries.
Download for iPhone or Android
---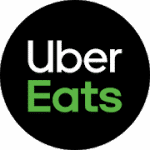 Uber Eats: While with Rappi you can have pretty much anything delivered, Uber Eats focusses solely on food. The interface is easy to use with tons of local restaurants to choose from and everything arrives quickly to your door. If you have never used Uber Eats before you can enter promo code EATS-UBERPTYLIFE for $2.50 off your first order.
Download for iPhone or Android
---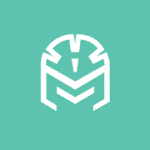 Muvo: Bike sharing has made it's way to Bogotá and Muvo is pioneering the way. The bike sharing service allows you to use their app to locate a nearby station, rent an electric bike, and then drop it off at the closest station to your destination. Your first ride is free and then after that, you can choose to pay $3.000 COP for every 30 minutes of use or enjoy unlimited monthly usage for $29.900 COP.
Download for iPhone or Android
---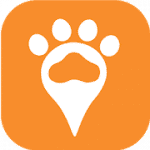 DoggerOut: DoggerOut connects you with local dog walkers in Bogotá as well as people and pet hotels to watch your dog while away. Just input your dog's details and then look through a list of verified dog walkers with reviews. They have pay per use or monthly plans available.
Download for iPhone or Android
---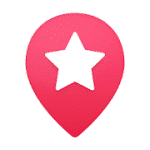 Local: Local is a new app developed by Facebook that solely focusses on events. There are SO MANY events in Bogotá but it can be difficult to find them. The app allows you to see all events happing in your area by the day, weekend, or an entire week! You can event search categories like nightlife, food, theatre, etc.
Download for iPhone or Android
---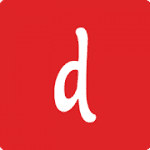 Degusta: Want to find a new restaurant nearby? Degusta is basically the Yelp of Latin America and has a huge database of places to eat with real reviews by users. You can sort restaurants by closest ones to you, category, neighborhood, and more. You can also easily make reservations through the app.
Download for iPhone or Android
---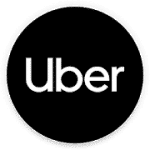 Uber: The world renown transportation app works seamlessly for getting around the streets of Bogotá and typically costs less than a taxi. You should know that Uber is technically not legal in Colombia but everyone still uses it. If you've never used Uber before you can enter promo code UBERPTYLIFE for $5 off your first ride.
Download for iPhone or Android
---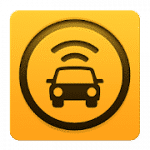 Easy: While using Uber in Colombia is a grey area of legality, Easy is another ride-sharing app that works similar to Uber but only uses taxis. Like with Uber you can pay with a credit card or it also allows cash payments. The main benefit of this app is that you can sometimes get a driver faster than Uber and it's safer than getting in a cab off the street since everything is registered.
Download for iPhone or Android
---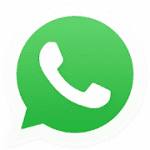 Whatsapp: You must have this app in Bogotá or no one is going to talk to you. You'll often hear people say "What's your Whatsapp" instead of "What's your phone number". It allows you to text, call, or video anyone for free worldwide that also has the app so it's also a good one to have friends back home download.
Download for iPhone or Android
---
Hangouts: Setup a Google Voice number first and then use the Hangouts app to send/receive SMS texts and phone calls to any U.S. phone number for free. This is great for your friends that refuse to download Whatsapp so they will have a normal phone number that they can call and text you on without having to use an app.
Download for iPhone or Android
---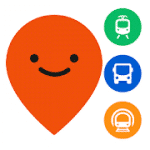 Moovit: For public transit directions Moovit is the only app that can make sense of Bogotá's confusing bus and TransMilenial system. You can choose to have the application only show you routes on the TransMilenial or only the bus, or both. This will be under the section "Troncales & Alimentadores routes only". Just search the destination you want to visit and it will tell you which station to arrive to and get off at, as well as any station changes.
Download for iPhone or Android
---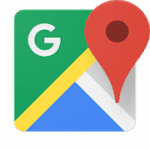 Google Maps: There are public transit directions in Google Maps but I love using Google Maps for its walking directions. It has almost every point of interest in the city and works much better than Apple Maps for getting around. You can even download an offline map (go to settings –> offline maps) so even if you don't have phone service you won't get lost.
Download for iPhone or Android
---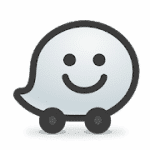 Waze: If you own or rent a car, Waze is a MUST DOWNLOAD app. The navigation directions take into account live traffic updates from other users using the app and it can reroute you through crazy side streets to get you to your destination faster. Many people swear by it.
Download for iPhone or Android
---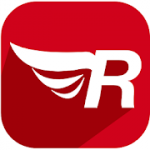 Rollin: The application Rollin is a ridesharing app that allows you to make some extra money by letting extra passengers ride with you to various destinations in Colombia or you can join a ride by searching for drivers heading to a destination. The service is also pet-friendly so you can bring your furry friend along!
Download for iPhone (coming soon) or Android