*This post is also available in: Español
Woven by the Arhuaco community in Colombia's Sierra Nevada mountains, mochilas (traditional bags) represent a tradition that's been passed down over generations.
The labor-intensive process involves converting raw fleece into yarn by washing it in the nearby rivers and then using traditional tools to handspun the yarn. The yarn can also be naturally dyed in earth tone colors like brown, beige, gray, and black. Once the yarn is ready, women will spend 1-2 months to complete 1,000's of intricate weaves by hand.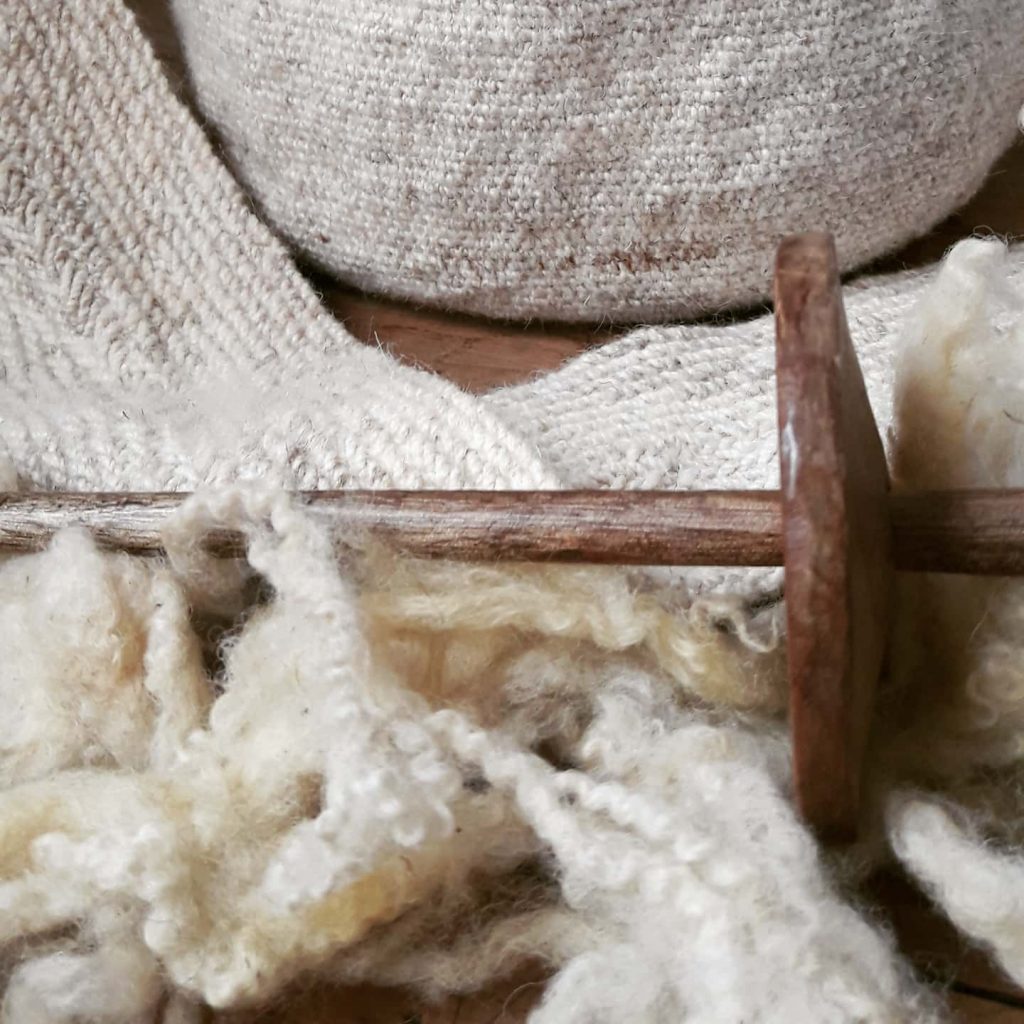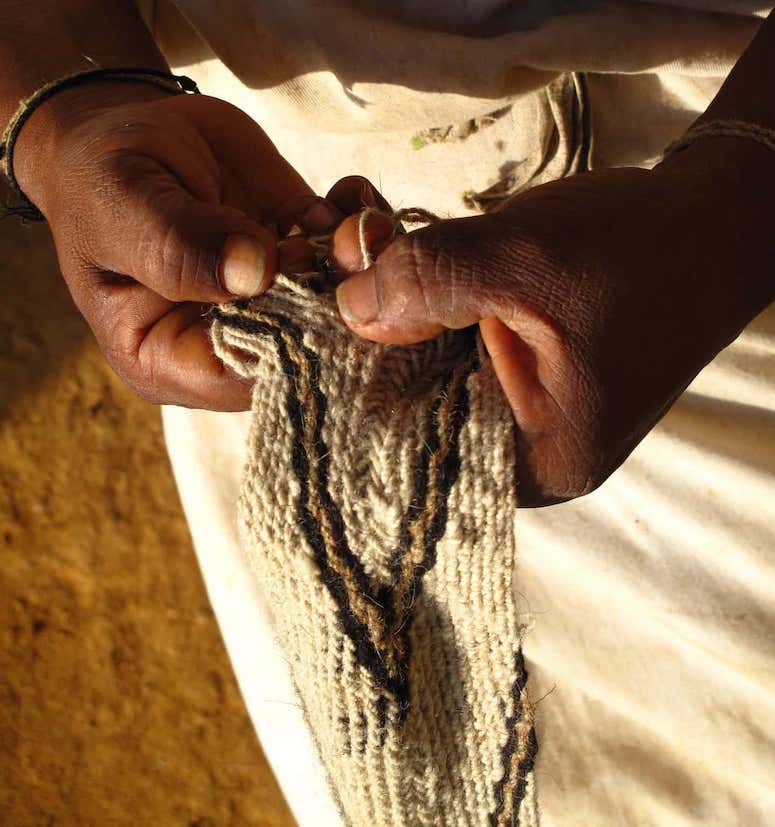 Each stitch of a backpack symbolizes the thought of the daily work of the woman expressed in the magnificence of Mother Nature, for this reason, she is proud and respectful to present the rucksack already elaborated before the family, and as a sign of maturity before her possible companion.

MY ARHUACA BACKPACK, By Juan Carlos Jimenez
You'll often find the bags at artisan craft shops in Colombia and they are an excellent item to bring home. However, it's important to make sure that the mochila you are purchasing has been ethically sourced and sold.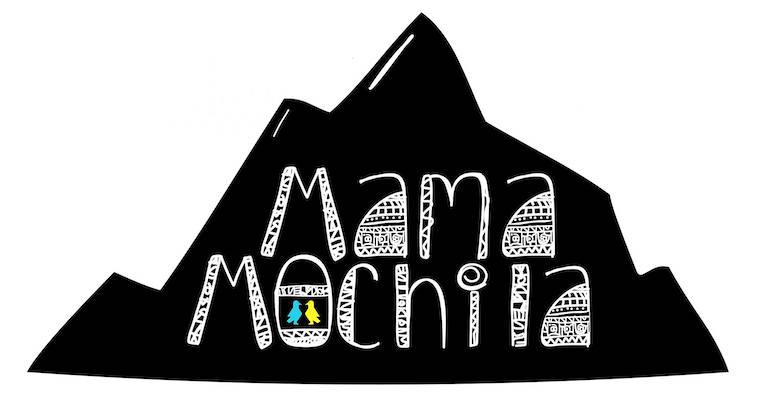 Mama Mochila is a social enterprise that's creating a pathway for artisans of the Arhuaco communities to sell their mochilas and other handmade items in an internet-connected world. By creating a website (mamamochila.com), Etsy Page, and social media accounts (follow @mamamochila on Instagram and Facebook), the artisans are now able to sell directly to customers all over the world and avoid unfair retail commissions. But this enterprise is going a step further and actually training the artisans to become self-sufficient business owners.
While the artisans have skills that have been preserved over centuries that we will never have, things like Instagram, Etsy, and web design are a completely foreign concept. It involves learning how to take and upload product photos, receive payments, ship products, respond to customer questions, and an array of other tasks that might seem simple to us. For the artisans to learn these skills offers an incredible opportunity for them to make a living wage selling their most traditional products.
A project like this takes the selfless dedication of time, energy, and finances to be successful. When Anna Gouznova, the founder of Mama Mochila, told me more about the project I decided it would be best to make this a collaborative piece to properly capture the passion she has for helping the Arhuaco community. The following is a personal account of the project written by Anna.
---
The monetary value of a mochila can never be truly captured because its elements, the soul and wisdom of our grandmothers is priceless. 
"Claudia Villafane, an Arhuaco professor and artisan from the community of Ati Gumake, blew my mind with this statement as we casually chatted in her home."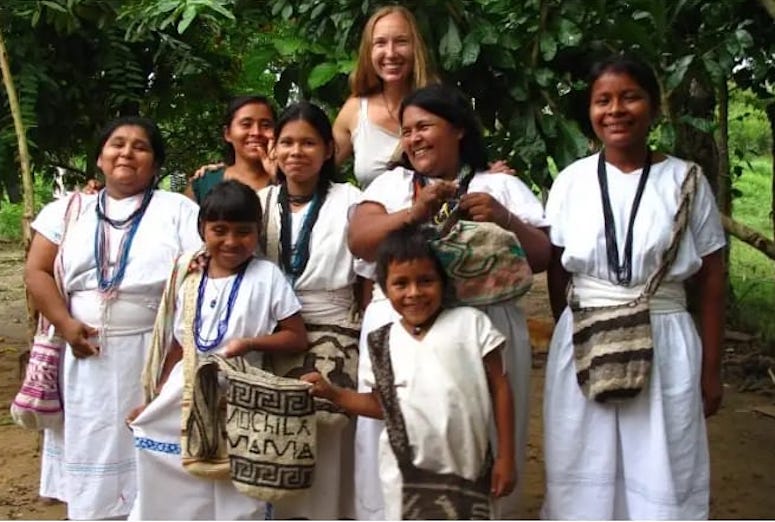 "A decade ago, Claudia and I made an unlikely connection. Me, a Russian-American in the sandy town of Palomino, and Claudia, a dedicated leader of a remote Indigenous community. In 2016, Mama Mochila grew out of this relationship, along with entrepreneur Cecilia Villafane (Serankwa Cacao) and mochila guru Yolima Torres. "
"Together, we had a radical mission, to create a fair trade pathway for Arhuaco craft that genuinely empowered Arhuaco artisans and their families."
---
How Mama Mochila is empowering the Arhuaco Communities and uniting genders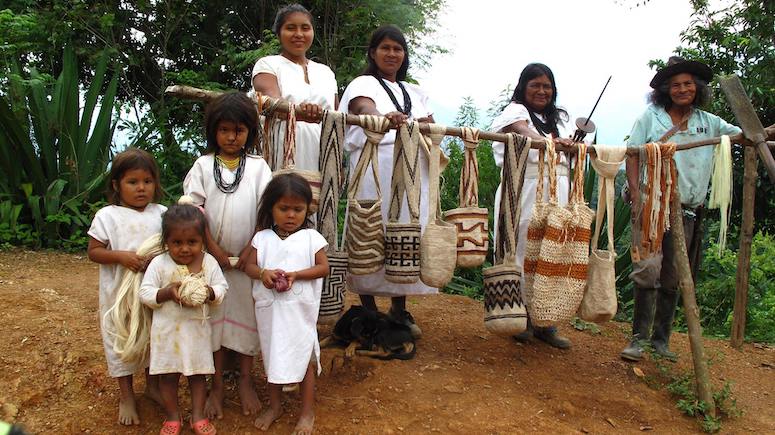 "What exactly have we achieved in the last four years? As a social worker, I examine the project's impact beyond sales. The numbers show that nearly 50 artisans actively sell their work through Mama Mochila, including men. The male story is essential to all Arhuaco craft (get all the details on our website). By recognizing and uniting genders, this project ensures that the Arhuaco craft tradition persists."
---
Preserving the traditional mochila making techniques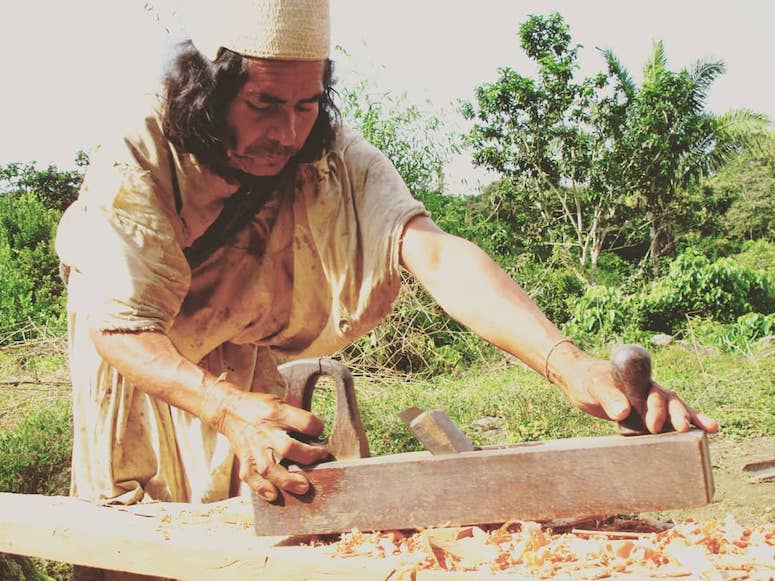 "We are de-commercializing the mochila. Every aspect, from prime material to technique, is emphasized by Mama Mochila artisans. No store-bought industrially spun yarn or chemically dyed agave fiber here. One of our greatest achievements has been the recovery of the handspun cotton mochila, from cotton bushes growing on Yanira Villafane's homestead."
"Every mochila enhances the quality of life – safety, access to education, resilience to climate change, and the ability to challenge social oppression of Indigenous people." 
---
Mama Mochila trains artisans to be self-sufficient entrepreneurs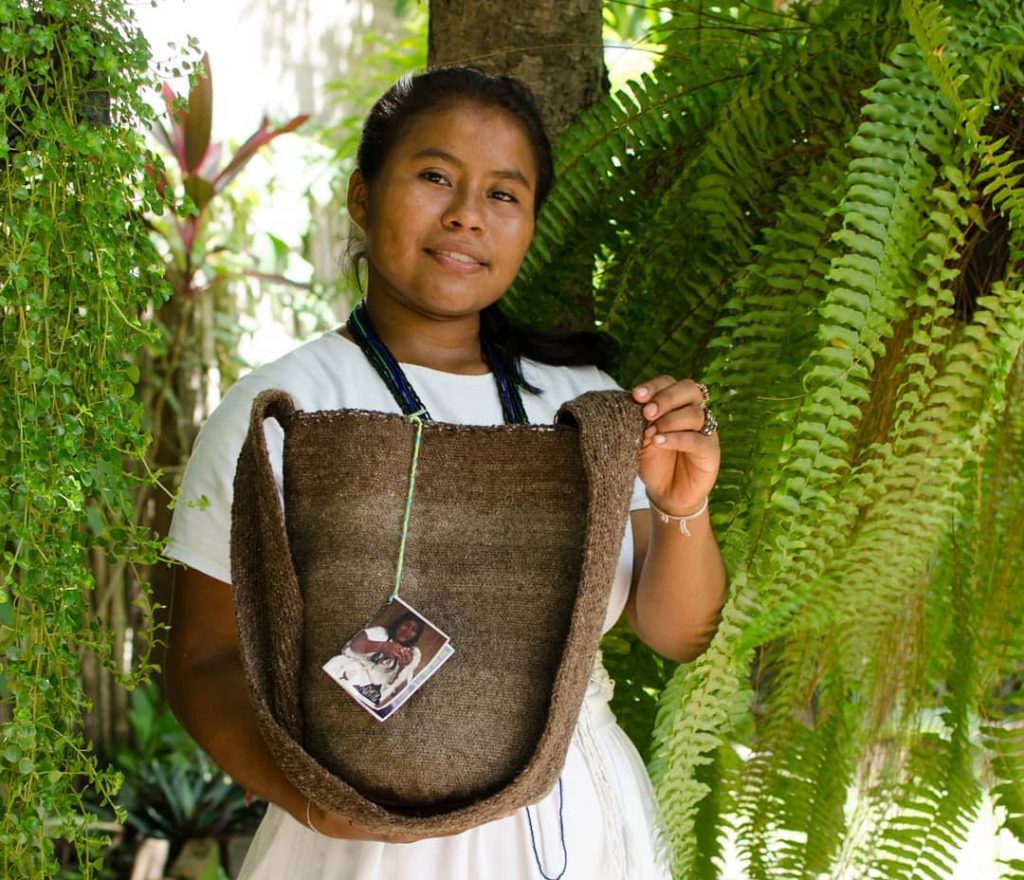 One of the objectives that set Mama Mochila apart from other initiatives is that they are teaching people from the Arhuaco community how to run a business.
"This past year, Mama Mochila has trained almost a dozen artisans in skills essential to their work and growth. These include photography, managing national and international money transfers and shipping options, working with receipts and timelines, and creating custom pieces with specific dimensions using measuring tapes. Three artisans have received cell phones that have proved a life-line in the face of the pandemic."
"Clients from around the world have made it possible to increase artisan wages to keep up with inflation. We now support students and new mothers. "
"Duni (thank you)", Yanira tells me as we get off the phone. Last year, Yanira received an official Mama Mochila cell phone. She's now booked with custom orders through 2021. Financial security is directly related to family well-being."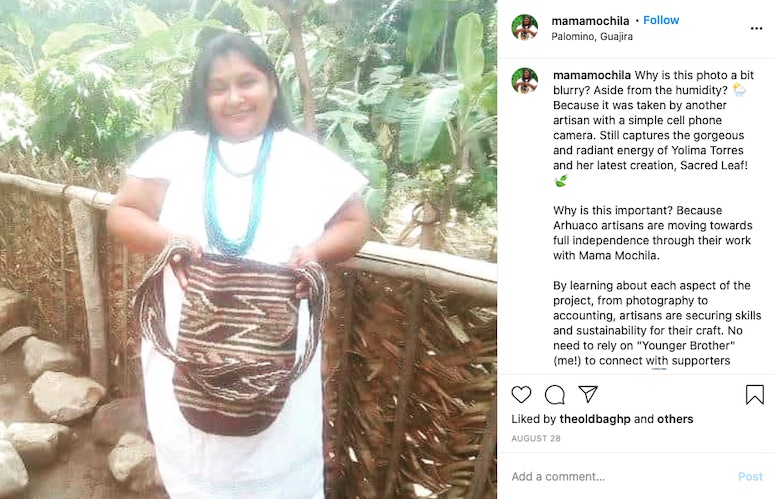 This Instagram post by @MamaMochila caught my eye. In an Instagram filtered world, we are used to seeing perfect product photos. But this blurry image is real. The Arhauco community doesn't live in an "Instaperfect" world and they are learning how to take product photos for the first time. Mama Mochila has gifted them their first cell phone so that they will be able to run a business by themselves.
"To learn and empower, get to know the images, videos, and stories that the artisans of Ati Gumake shared with Mama Mochila for the purpose of this project."
"Our mission is simple, "For a Living Arhuaco Culture." Mama Mochila represents families who are deeply steeped in Arhuaco tradition of caring for the Earth and each other. In my 10 years, the pro-bono nature of my work with this project is not only a recommended component of my paid profession but also an aspect of my, and I believe, all of our humanity. As travel and purchase experiences with Indigenous communities become more popular and accessible, let's ask ourselves what impact we are truly making."
---
Where to buy a mochila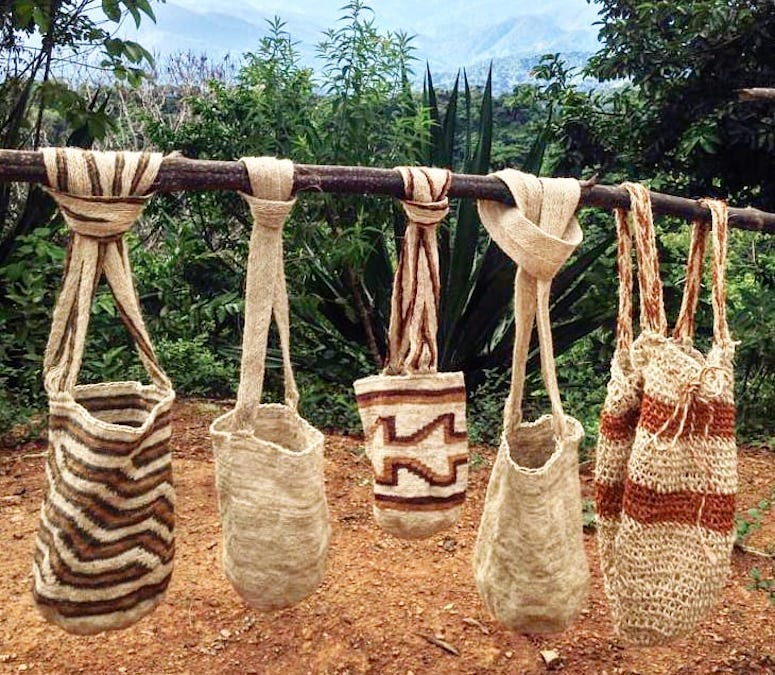 Love a mochila, buy it online! The full selection of mochilas are available on mamamochila.com/shop. Here, you'll be able to read all about the mochila you're buying, what the design signifies, and information about the artist. You can also request one of the artists to create a custom mochila for you that will be ready in 3-6 months. Worldwide shipping is free.
In Palomino? Check out the latest creations from Mama Mochila artisans at Casa Coccotte (more info here), just blocks from the beach. Closer to the mountains, support an Arhuaco entrepreneur, Cecilia, at her shop, Serankwa Cacao (more info here). 
This is a trusted network representing Arhuaco rights and opportunities. 
For more information on Mama Mochila, visit their website mamamochila.com and be sure to follow @mamamochila on Instagram and Facebook for their latest updates. 
*This post is also available in: Español