*This post is also available in: Español
Locals often say "Chapinero tiene todo" (Chapinero has everything) and as the neighborhood, I call home in Bogotá, I would have to agree. It's got some of the city's best restaurants, theatres, nightclubs & bars – all of which we aren't able to enjoy right now due to the pandemic. But since Chapinero "tiene todo" there is something we can enjoy right now and its NATURE.
You don't normally think of this densely populated neighborhood as a place to go for a breath of fresh air, so finding out there is a "secret" waterfall in the neighborhood, I was like WHERE??? 
Here it is.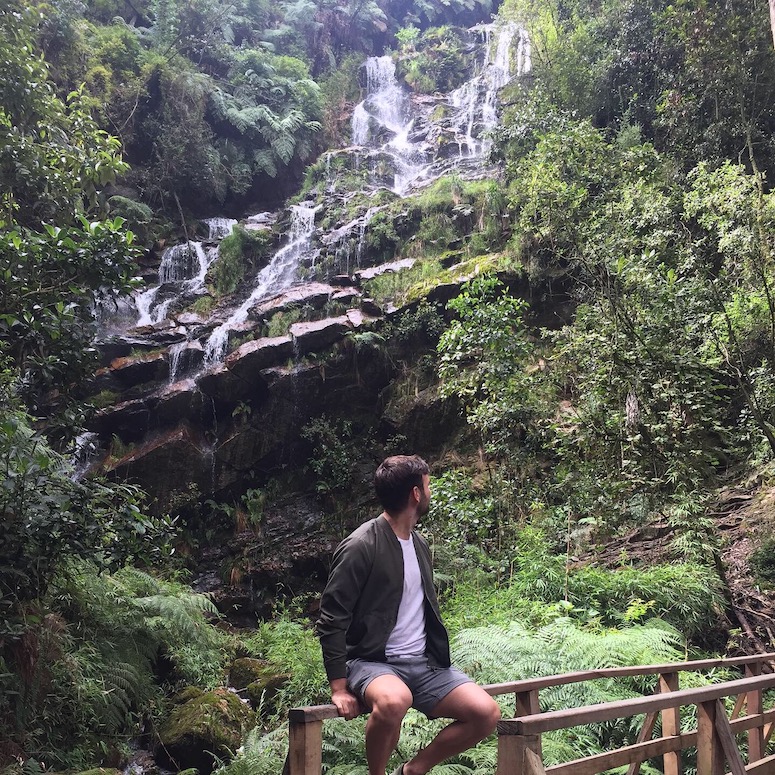 The waterfall hike is called Quebrada Las Delicias and it's been my happy place to visit during quarantine that I've decided I should share with others. There are a few walking routes to get here from the Septima (7th Avenue) and the one I'm sharing is my preferred route. 
A few things to know before: 
This hike is open until 11 am with police presence and this is for your own security. However, you really need to get there before 10 am or they won't let you do the hike to the last waterfall. 
Quite a bit of the hike I am sharing is actually through the city. If you don't want to do this portion, the actual entrance to the hike is next to the Politécnico Campus and you can park/take a taxi here and follow the photo reference below for where the entrance is. Google Maps is accurate if you input "Quebrada Las Delicias" directly. 
On Sundays it can be a little crowded with families so try to go any other day. 
This is just one of several places to go hiking in Bogotá's eastern mountains. Amigos de La Montaña (amigosdelamontana.org) is the best resource to check out which trails are currently open.
Step-By-Step Guide
Start on Calle 61 with the Septima and follow the walking directions that Google Maps offers to Quebrada Las Delicias for this specific route. Other routes take you through neighborhoods that are confusing to walk through. It should look like this: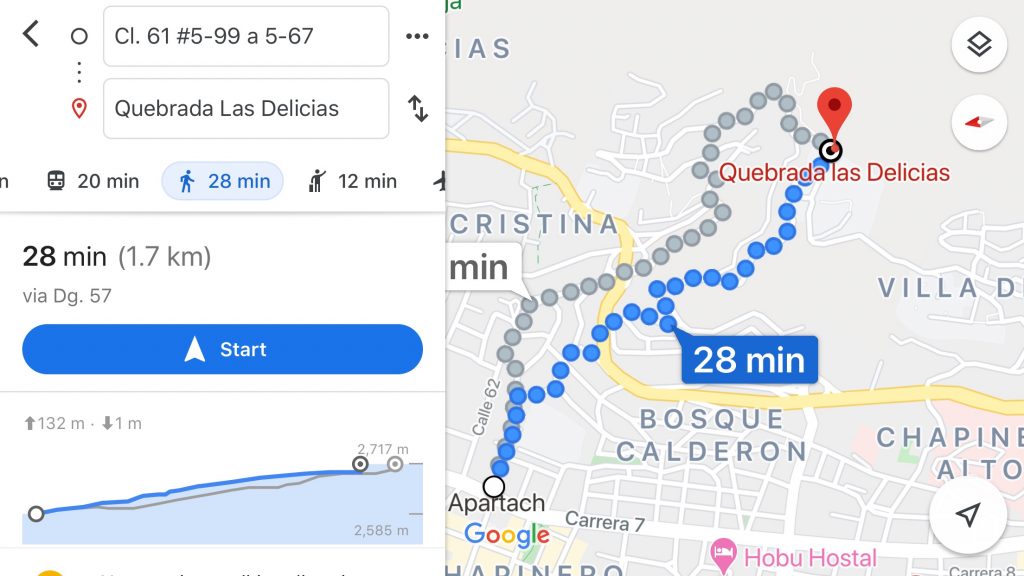 As you follow these directions, when you get to Calle 60a, things get weird because you need to go up a set of stairs that look like this: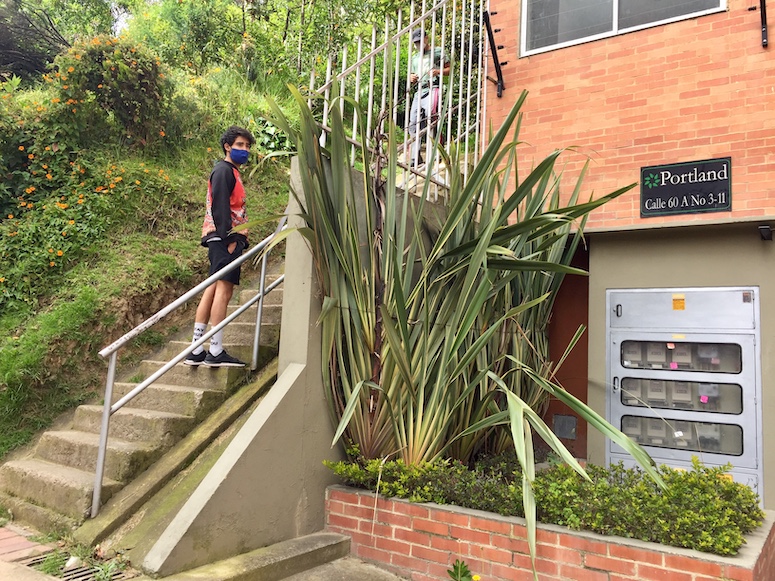 Once you make it up this set of stairs you will take a left and cross the street using the crosswalk.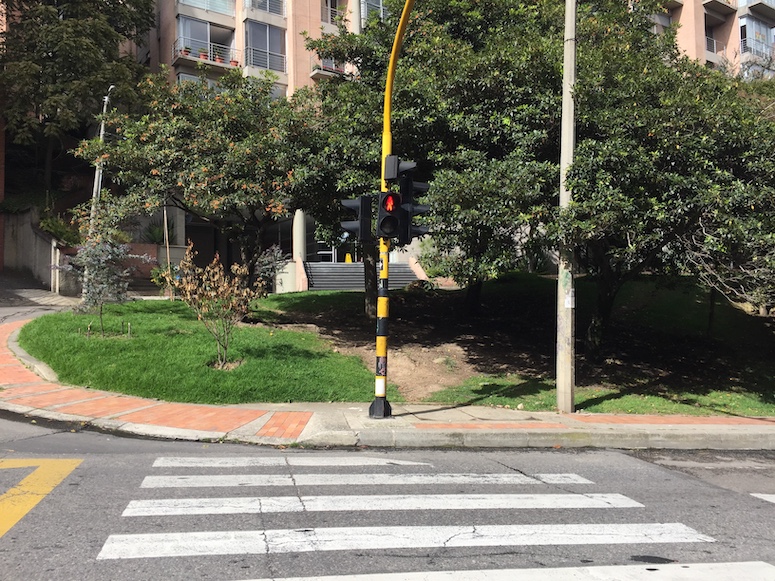 Then go up the stairs that say Barrio El Castillo.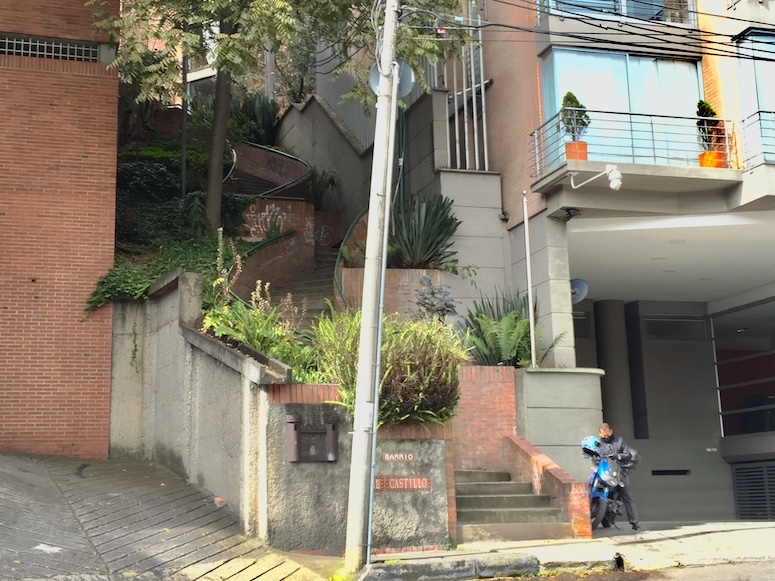 After making it up the stairs continue left until you see MORE STAIRS.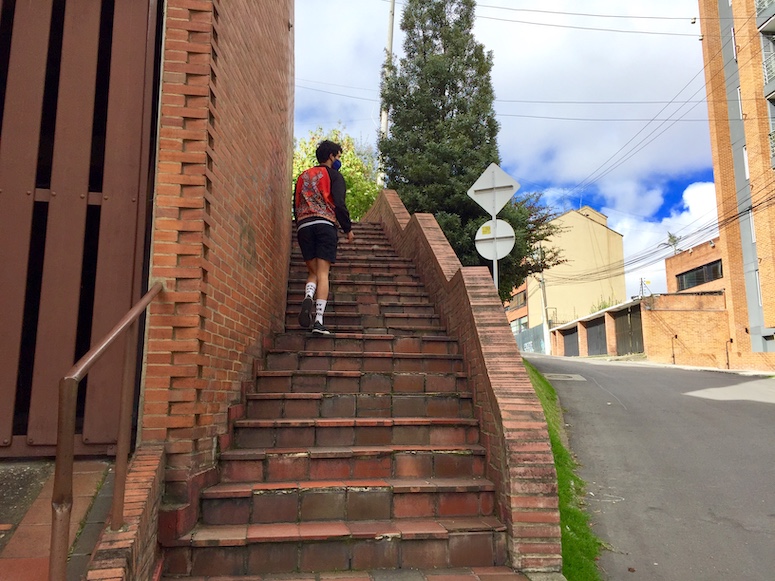 Once you make it up these stairs continue left and the city will all of a sudden disappear, turning into Narnia.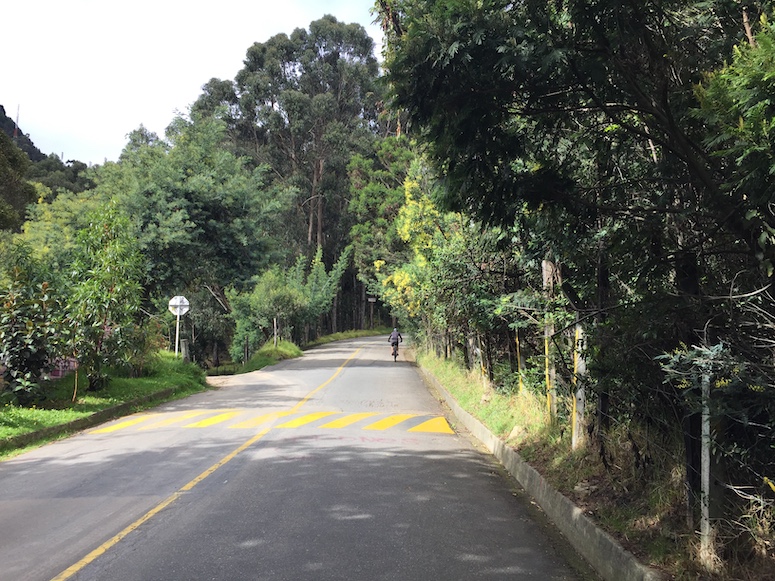 Continue along this road, keeping towards the right and you'll eventually be at the Politecnico Campus. You'll also pass a restaurant called Flippers for reference. Continue straight for a few more steps and you'll be at the entrance of Quebrada Las Delicias. The problem is that there is NO SIGN for the entrance so this is what you're looking for.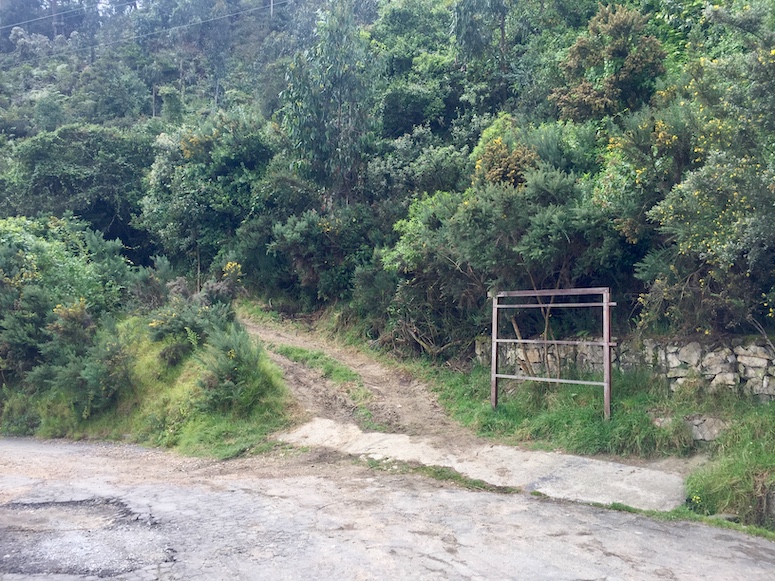 You'll be on this path for about five minutes.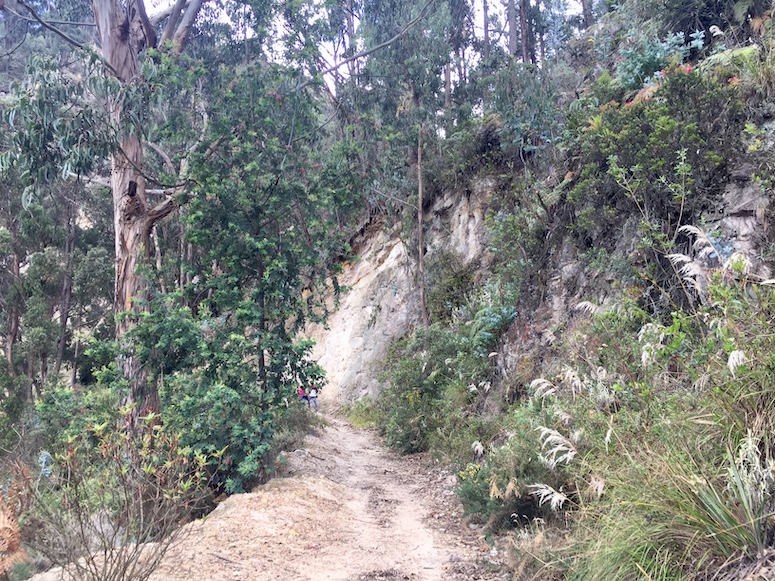 You also get some crazy good city views if it's a clear day.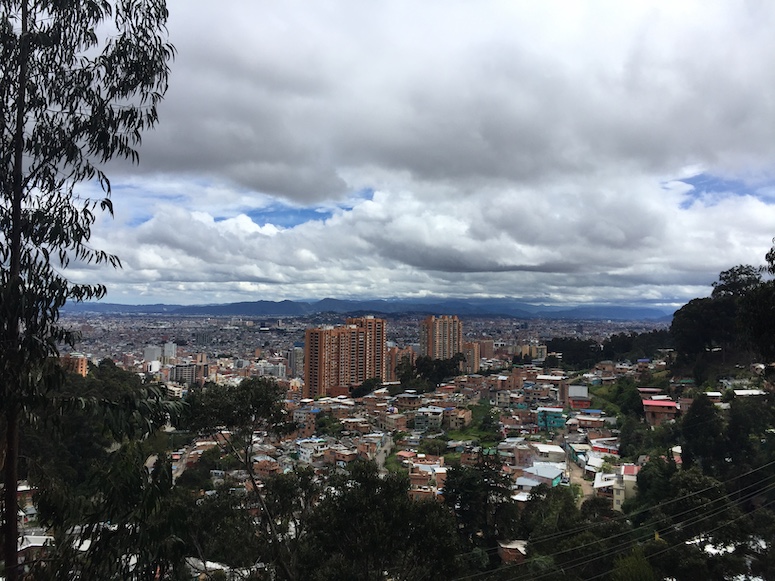 But follow the sound of the waterfall until you get to this.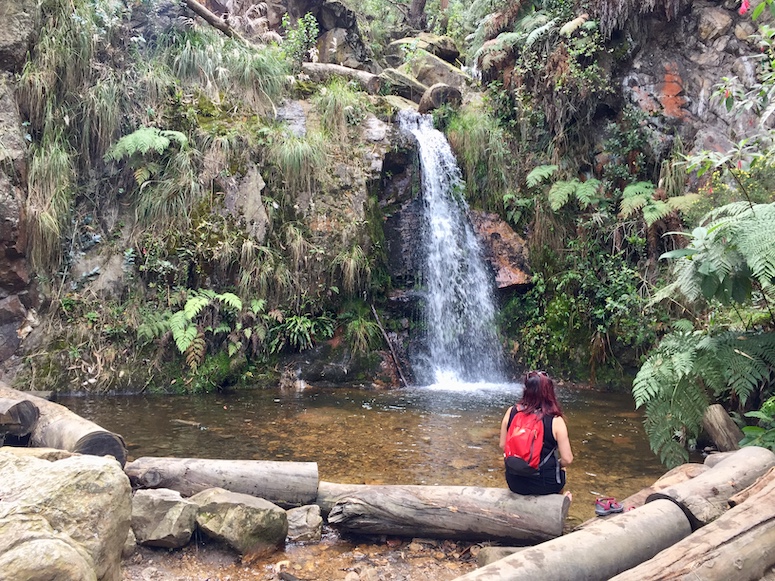 Take it all in because this is just the first waterfall you'll see. From here you'll turn back around on the same path and then follow a path that leads up and brings you to a wooden walkway.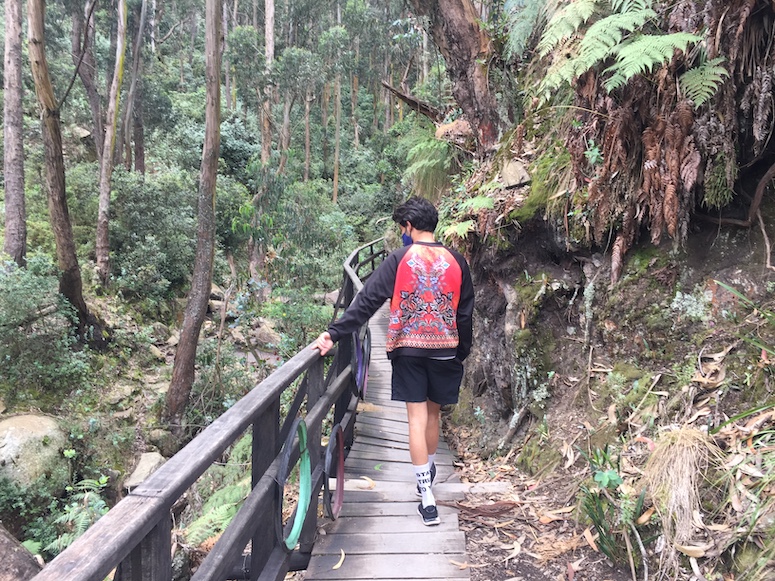 From here you'll see several small waterfalls and the overall scenery is stunning for something you just walked to from the middle of the city. Continue along the path for about another 10 minutes and it will get a bit steep as you keep going.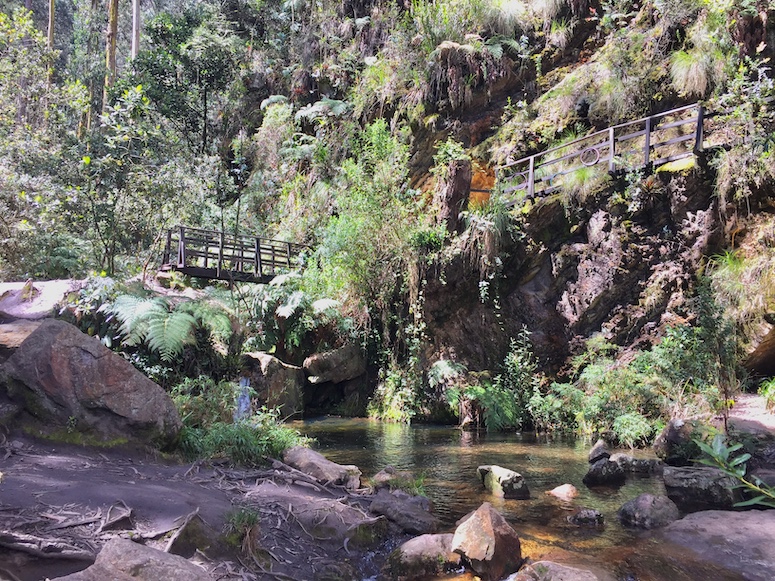 Eventually, the final waterfall, Quebrada Las Delicias, will come into view and you'll know it when you see it. There's a wooden bridge you'll cross that brings you right up to the waterfall where you can sit back and enjoy a bit of nature in Chapinero.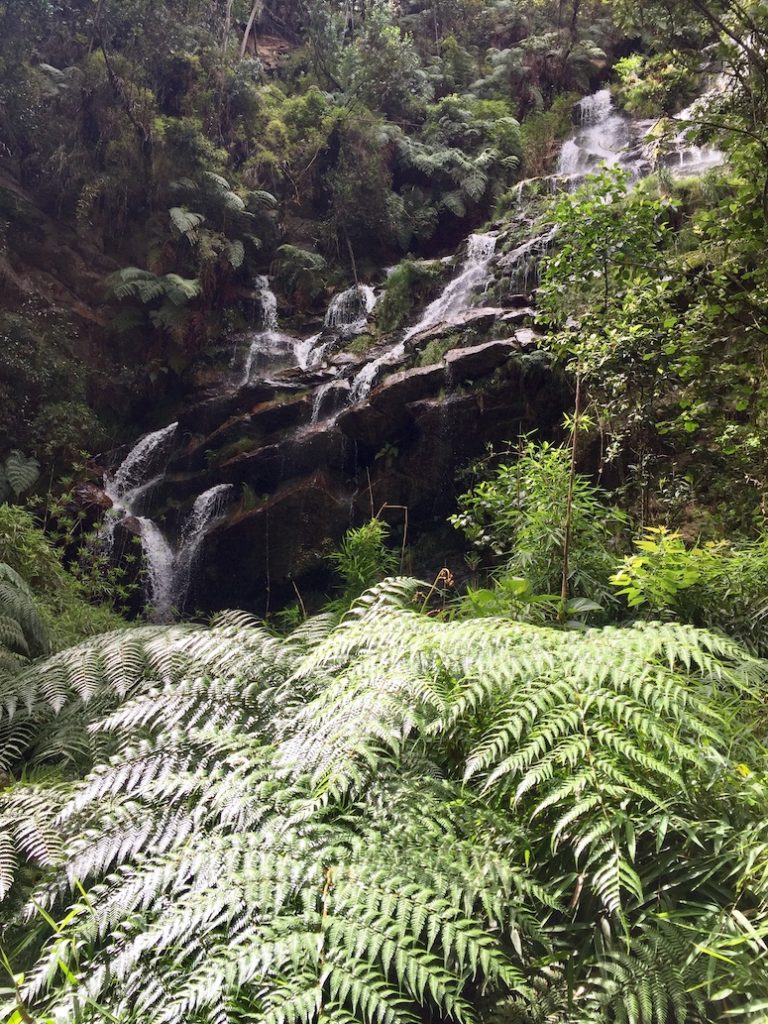 *This post is also available in: Español